—
Hi everyone,
I'm sure you've all be waiting with baited breath for my next post, right?!  😉  Just kidding!
Seriously, though, things have been Crazy-with-a-Capital-C around here, and something had to give.  Unfortunately this time around, that thing is my blog.  The reality is that we have three kids, and all of them need me now for various reasons (potty training, teething, kindergarten readiness- holla!).  Have to put them first.  And then there's that job I have- I love it, and it's busy now- rad!
I have done some amazing things recently.  AMAZING.
Thing One:  I took my photography class.
Thing Two:  I went to Elevate.   More on that soon, I hope.
Thing Three:  I took Content Brew.  More on that soon, too.
These three things, combined with a nagging itch for change have initiated a huge change coming here at Crafting Crazy.  For now you'll just have to wait and see, but know that I'm working hard to improve this here space of mine on the internet in a big way, and I hope you'll love it as much as I will!
Until I get these changes finalized I will be sporadic here for a while.  Once I'm ready, though, watch out!  I just may blow you away with my mad blogging skills.  Or not- we'll see.  Ha!
Until then, I will see on you Facebook for sure (I can't give up my FB) and here and there throughout the summer.  I've decided that big changes can't be instant, they take time.
In the meantime, check out this guy.  He's been wandering into our yard all week.  We have a neighbor with a very nice property- pond, paddle boats, lighting, the whole nine.  They must be low on food for him, because he doesn't usually come our way, but for some reason lately he's in our yard almost daily.  I finally got a picture of him- he's huge!  Not even sure what he is- a loon?  Regardless, he's beautiful and makes me want to dig a pond for him to catch fish in. I can't imagine he's sustained by bugs and plants.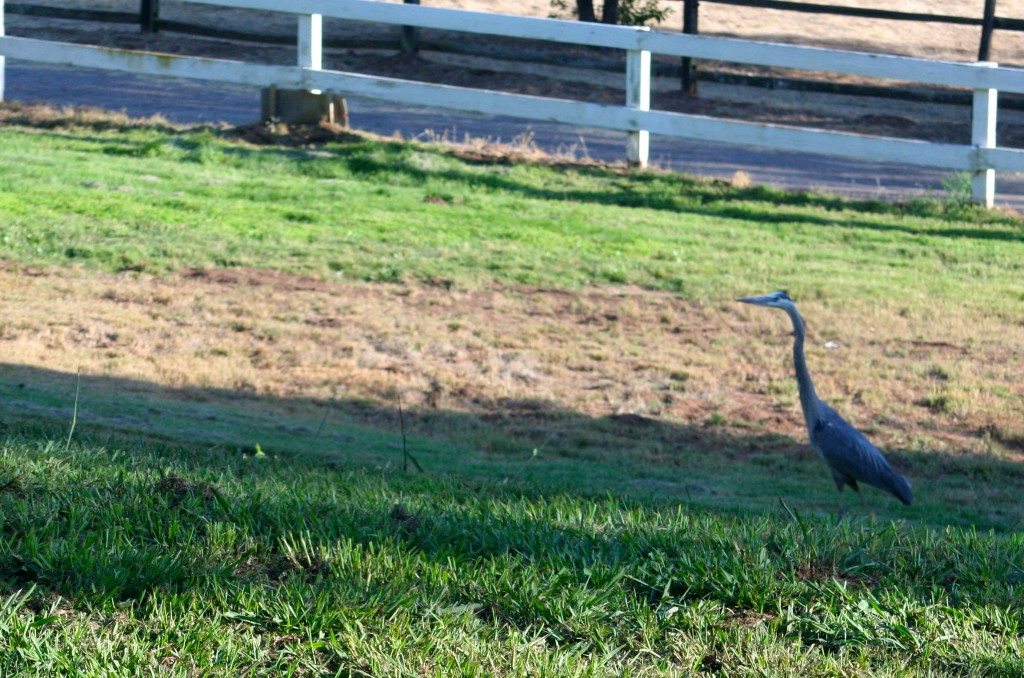 Enjoy your day, and see you soon!