…
Have you heard about the I Will Rock This Challenge going on?  I'm participating!  I'm on a journey to being healthier and more fit.  The more fit…man, that's gonna take a while.  But the healthier, in terms of eating habits and choices, is coming along just splendidly.
Soon you will hear about my juicer, juicing, and anything fruit and veggie-ish.  Am I going vegetarian?  Vegan, even?  Nope.  (Sorry, Janis.)  But I AM cramming more fruits & veggies down my own throat, and I'm noticing a difference in the way I feel and how my body is, well, behaving, I guess.  I just feel better- we'll leave it at that.  This juicer I ordered… it comes on Tuesday next week.  You will likely see me posting pictures of it on my Facebook page because I am SO EXCITED to get it.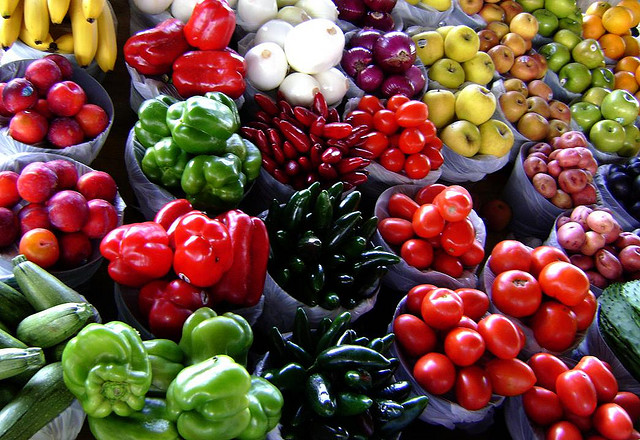 I've eliminated processed carbs like bread and refined sugar.  I'm eating little to no dairy, and for someone who really loves ice cream and anything creamy- this is a huge step.  I used to allow myself to drink a huge glass of milk each morning, milk on my cereal, yogurt every day for lunch, cheese & crackers as a snack, ice cream after dinner/before bed…  And then I'd wonder why my stomach was in knots a few times a day.  Duh.
Has my weight changed?
Well, that's interesting.  I posted earlier about my attempt at my own version of the HCG diet.  Since starting that diet I've lost about 17 pounds.  But during the I Will Rock This challenge… I've just held steady.  And that's okay.  I've been more active and I'm not eating as strictly as I did doing HCG- I needed more calories.  So I'm still balancing everything out, and hope to move up in the rankings in the coming weeks.
I'm working out as often as possible.  I have to work really hard to make the time and get it done.  I've been on two runs, tried the 30-day-Shred workout, a Pilates workout, and I've cleaned my house, which counts for something.  I also recently went through my closet and was able to put on seven, count 'em, SEVEN pairs of pants and shorts that did not fit me before my birthday.  Holla!
One thing I'm loving about this challenge is the group of women who are participating.  We are so nice to each other, even though there's a nice pile o' cash at the end of this health rainbow.  We exchange ideas, vent, and cheer each other on.
And so, there's my update.  I'd post a picture update, but there's no huge change to how I look.  After I get my haircut next week, though- you'll see a pic of me soon enough. 😉   Be sure to check in tomorrow- I finally finished a knitting project!
(click here for photo credit)