…..
I want this summer of 2012 to be one my kids remember.  I want it to be fun.  I also want to be able to say to them, "Go Play Outside!" as often as possible.  I have lots of memories of being sent outside to play when I was growing up.  There's just nothing like summer when you're a kid.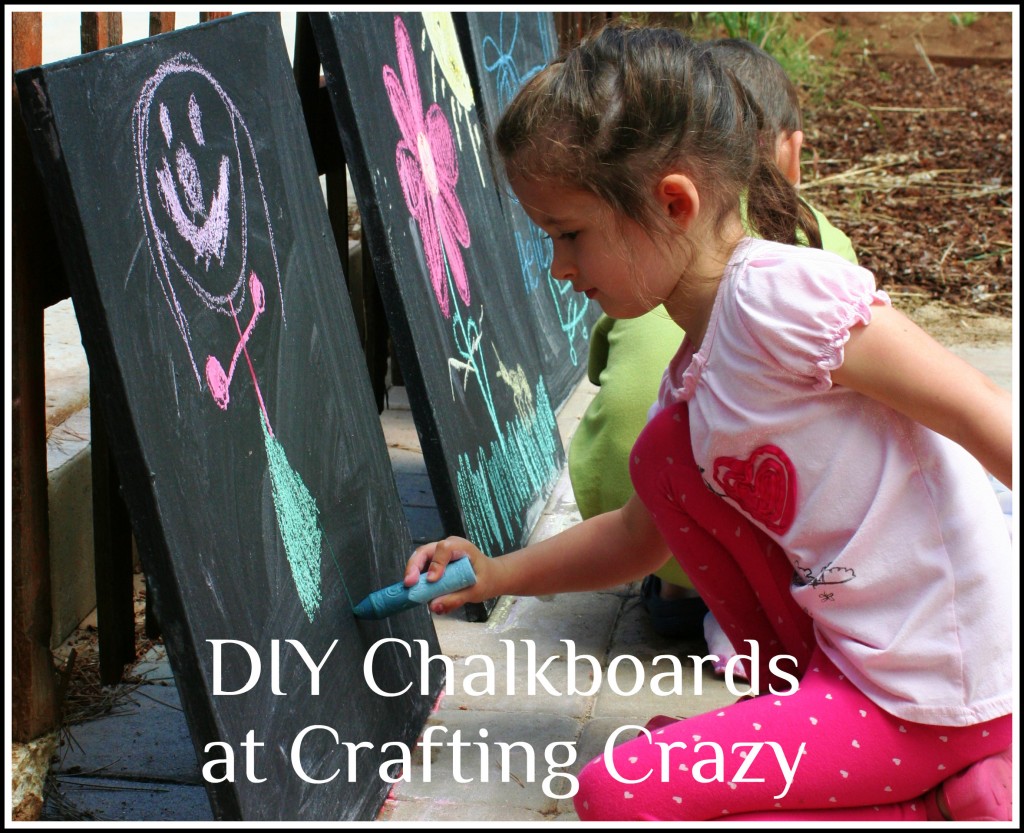 For a long time this area of our house has been off limits.  It was full of mud, gopher holes, and sharp, dangerous tools.  This fall we'll have been here three years.  And thankfully, this is the first summer where I think we really NEED this space for our family, and it's ready!  I'll be showing you more later, but for now, we'll stick to these home-made chalkboards I made for the kids.  They've been a big hit, and were very straightforward to make.  I saw this idea on several blogs a few years ago, and of course now I can't remember any of them.  I knew I could buy a chalkboard somewhere, but I wanted them to be small so the kids or I could move them easily, and I didn't want to feel bad if they get banged up, as I'm sure they will.
I went to Home Depot one day to get something completely unrelated and came home with all the fixings to make these.  I grabbed three square pieces of wood (I could wander in the lumber part of Home Depot all day just to smell the wood).  I believe they are 2 ft. x 2 ft. I also grabbed 2 cans of this primer by Rustoleum:
And 2 cans of this Chalk Board Paint, also by Rustoleum.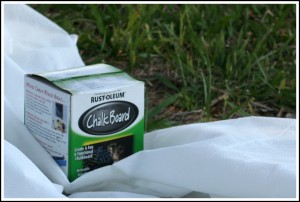 Making these was very simple, but a bit time-consuming in order to let the primer and paint dry.  I just followed the directions on the can.  I'd throw on my painting clothes in the morning and slap a coat on.  Then in the afternoon I'd do another.
I did three coats of primer and three coats of chalkboard paint.  I think it took 3-4 days to complete.
The thing that was most helpful was using extra pavers to elevate the boards.  See this picture below?  This is how I started; do not start this way.  Find something thick and even that you don't care about and stick it under the boards so you can't see it.  Then you can paint the entire surface of the board AND the edges, and it is easy peasy.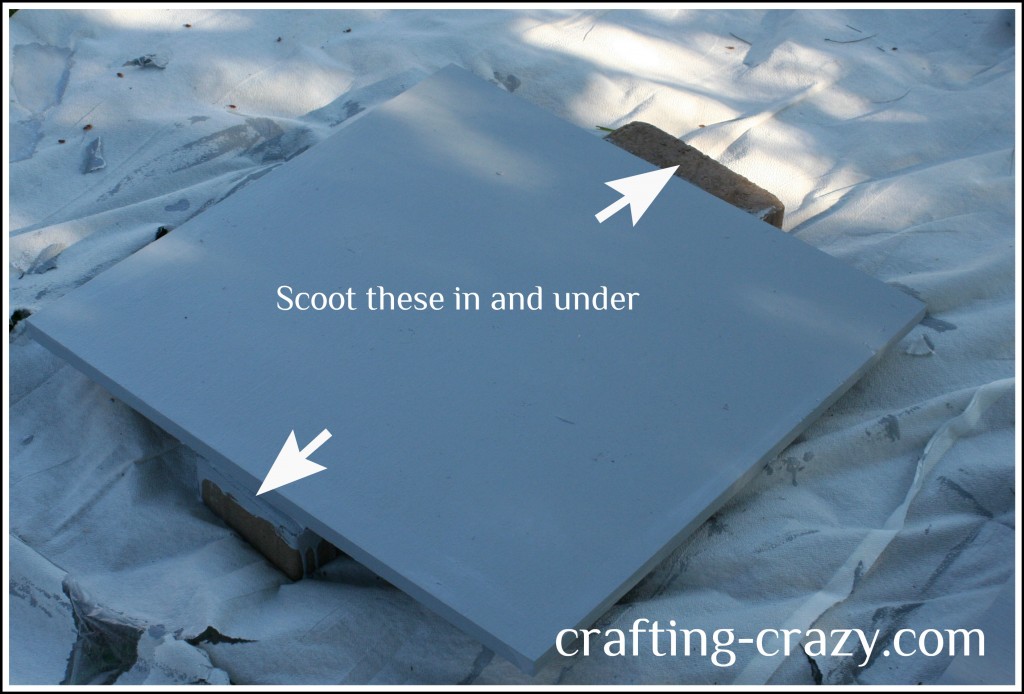 We already had quite a collection of sidewalk chalk.  I was thinking about buying regular chalk until I saw how much sidewalk chalk we have.  We can wait.
I bought this handy carrying case at Target.  The bottom compartment still needs something- haven't decided what we'll put in there.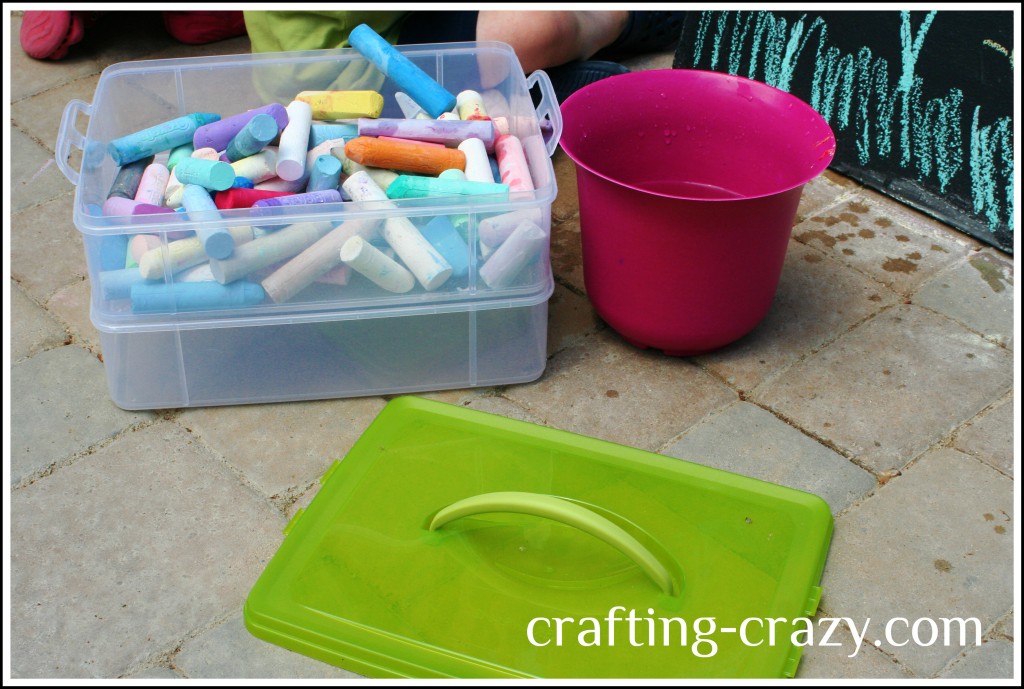 We use some planters I got in the dangerous dollar section at Target to hold water for dunking our chalk.  It makes the colors so vibrant.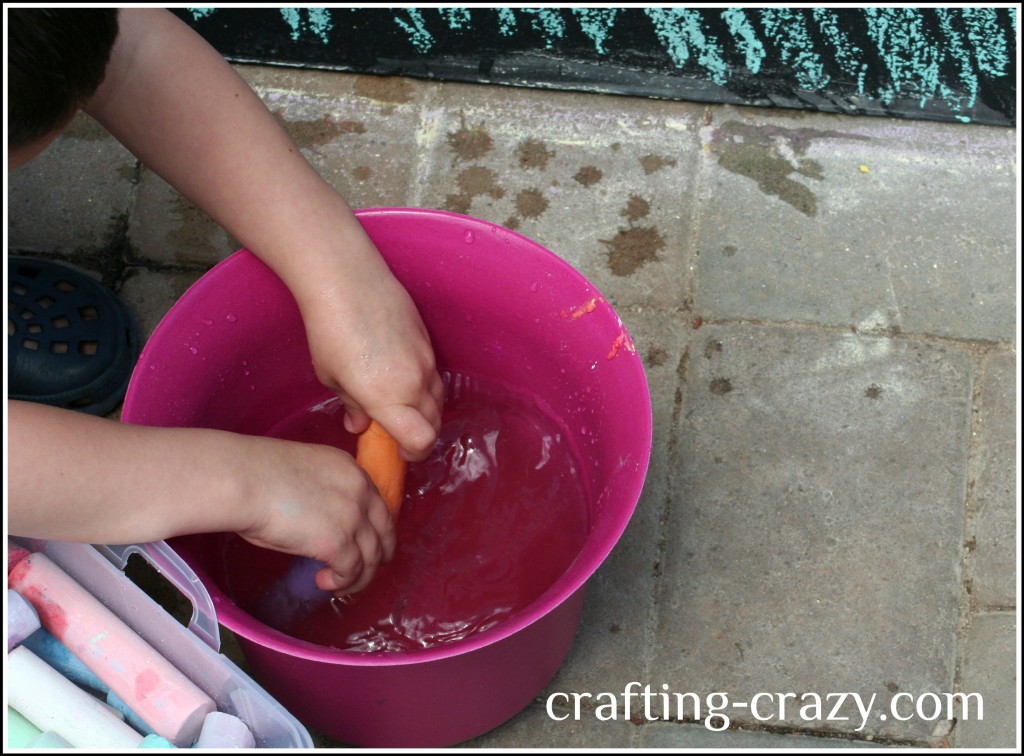 The day we started using these, Anna was in heaven.  I drew a picture on the middle board to show her how to do the water, and she was ready to go.  This little girl is a creative type, just like her mommy.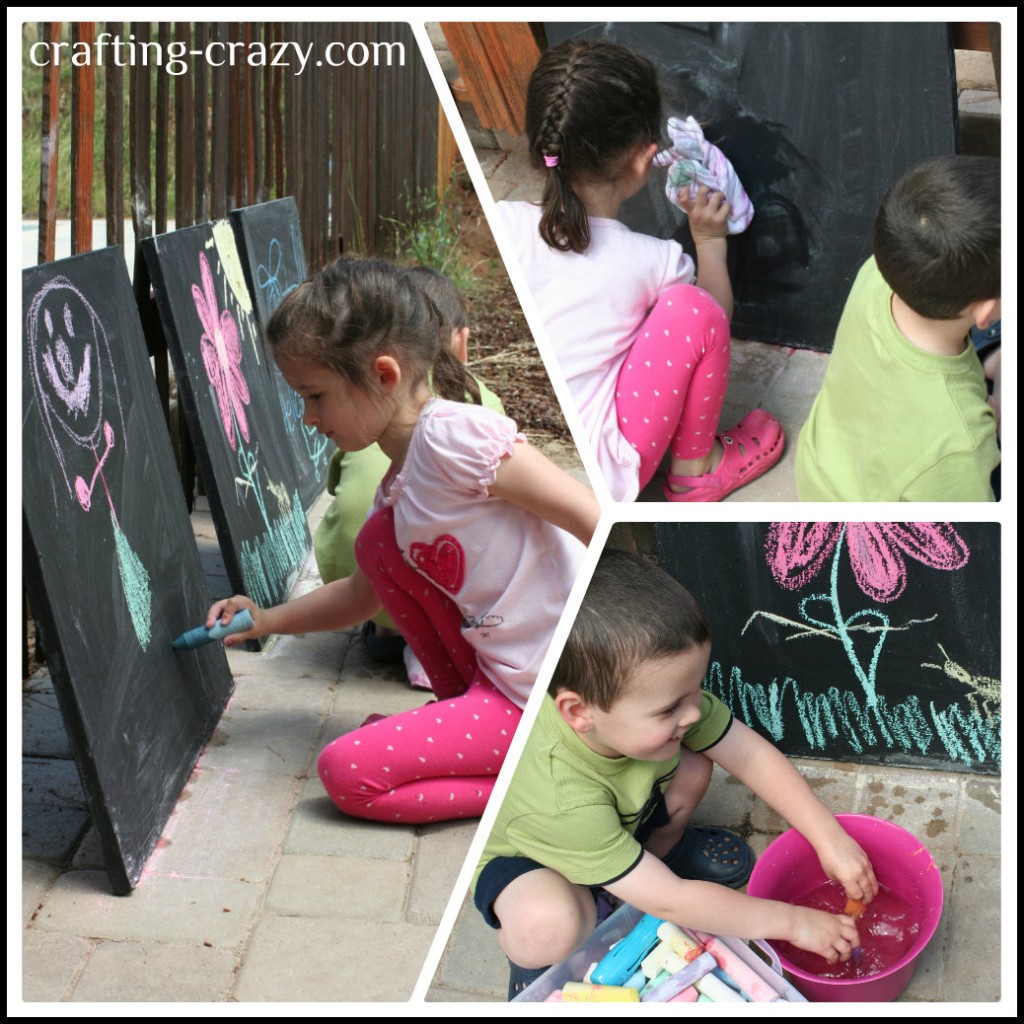 Jack just has fun making a mess and asking me to draw things for him.  Helicopters are the most popular.
What fun things do your kids like to do outside?
And by the way- do my pictures not look SO much better?!  Hooray for new cameras!