Hi everyone!  I hope you had a marvelous weekend.  Mine was busy and full of fun!  The main part of my weekend was spent at the Hullabaloo Family Music Festival here in San Diego (Rancho Bernardo, really, but San Diego, nonetheless).  It was a great success and I'm happy to be on the flip side of it so that I have an event under my belt.
Last night as I wandered my house, I realized that, in preparing for the festival, I had let a LOT of things go.  And so I give you another installation of "Nobody's Perfect."  To read about the background of this series, click here.
I have long dreamed of having a beautiful craft space, full of aesthetically pleasing nooks and crannies to store my supplies for sewing, Mod Podge-ing, and more.  The reality, though, is that I have to "make do" with what we have and can afford.   Combine that  with several weeks of preparing things for the festival, plus a birthday party coming and Mother's Day…. I've been kind of busy.  I've also been horrible about cleaning up after myself.  As a result… well, take a look-see for yourself…
This room is also our guest room, hence the bed.  Hence the flat surface.  Hence the mess- it's too easy to just open the door, toss something on it, and shut the door without realllllly looking to see how bad it is.
The bed from another angle.  Lots to clean up in here!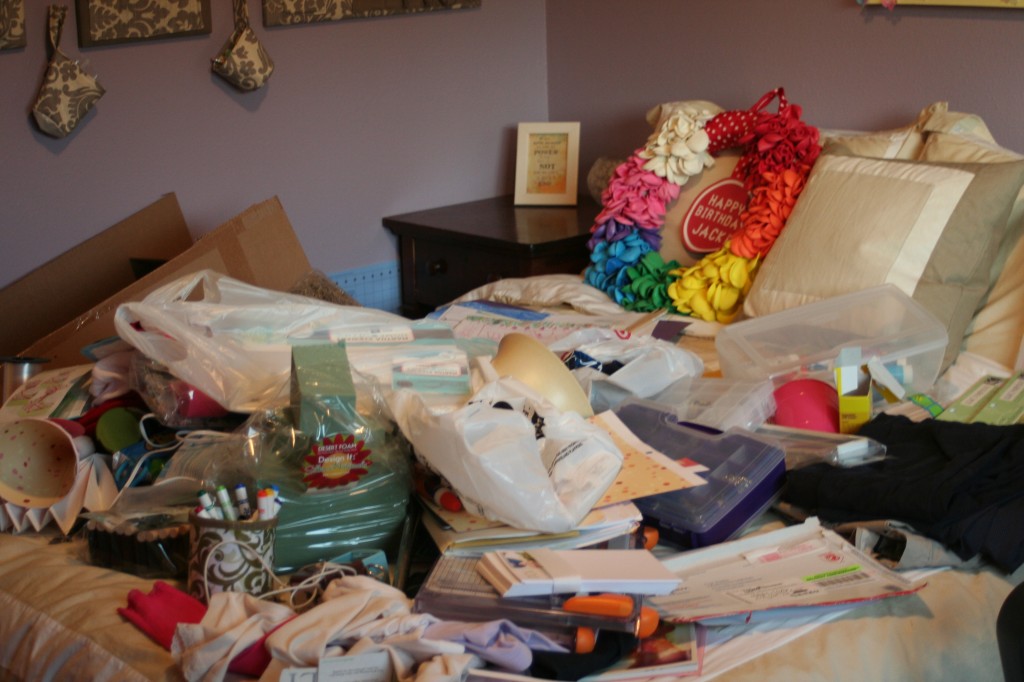 My sewing table.  There's no way I can sew here right now- and I have a lot of projects to do!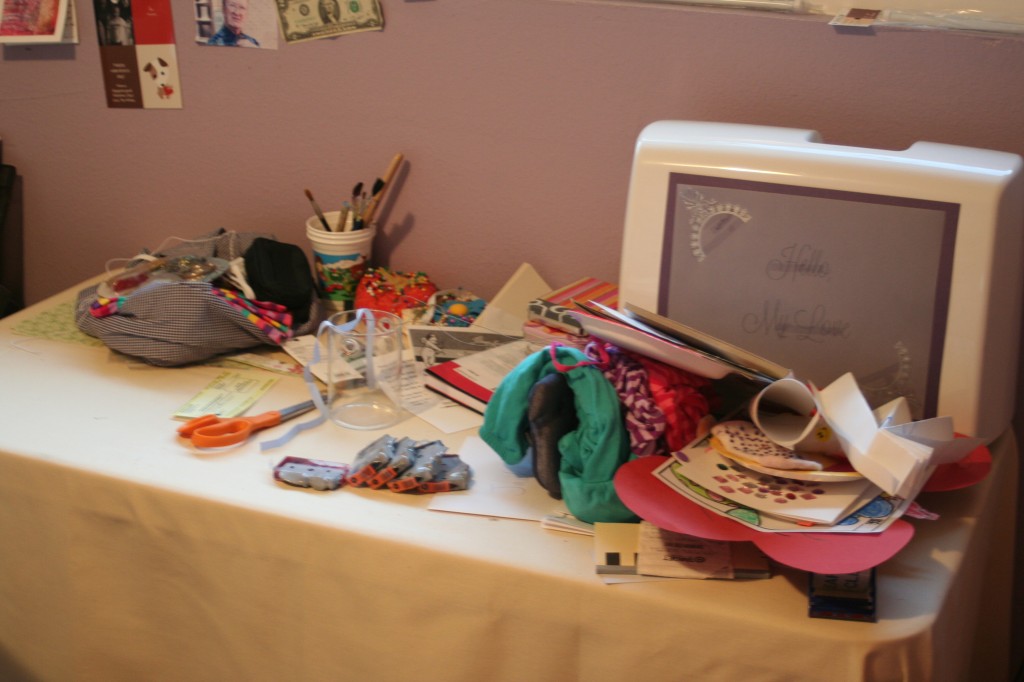 Even the floor is…. a mess!  Time to get to it!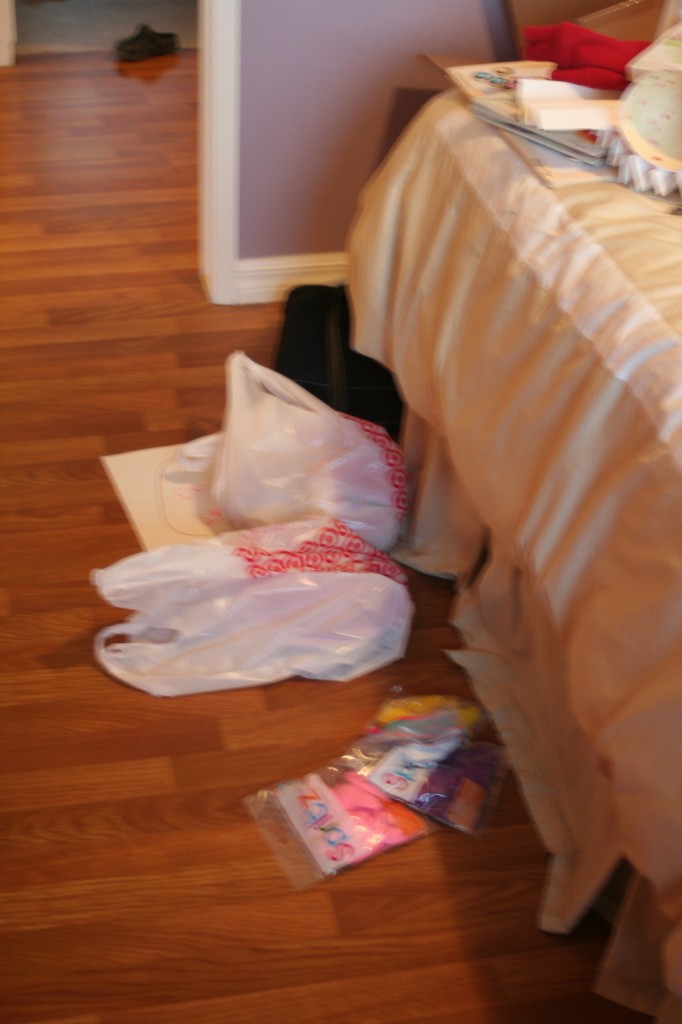 And clearly, from the quality of these photos, you can see that I'm still working on mastering my new Canon.  I'm happy to report that I've registered for a workshop later this month, so hopefully things will look much improved starting in late-May, early June.