As I blog more and more, there are definitely projects and posts that I am most proud of.  This is going to be one of them- mainly because this project took me for.  EVER.  I hope you enjoy and can use some of these printables!
Eat. Pray. Love.  It's a book.  It's a movie.  I saw the movie long after it came out and was prepared to hate it.  Really hate it.  I do love Julia Roberts…  I just found so much inspiration and encouragement in the book; I didn't want to like the movie because it couldn't possibly live up to the book.  But it did.  At least, it did for me. I love both.
A few weeks after seeing the movie I was still thinking about both the book and the movie, and had this idea.  When it came to me I went to my Facebook friends for ideas of languages to use (thanks, friends!).  Then, following the suggestion of a few more friends, I used Google Translator to finish things up.
I learned a lot in this process- a LOT.  Accents, Photoshop, framing, printing- you name it. I'll share a bit below about a few things, but first, here they are!  You are welcome to download and print whatever you want, but please do not sell or manipulate these files.  While I have grouped them together in threes, maybe you just want one or two for different places in your house- it's up to you! If you look below you'll see that I printed one trio for our kitchen and I LOVE them- a nice pop of color.
Here they are grouped together.  I just had a few color combos, then I left the project for a while, and when I came back I wanted more options, so I added more.  (If you want to download, scroll waaaayyy down.)
Simple black and white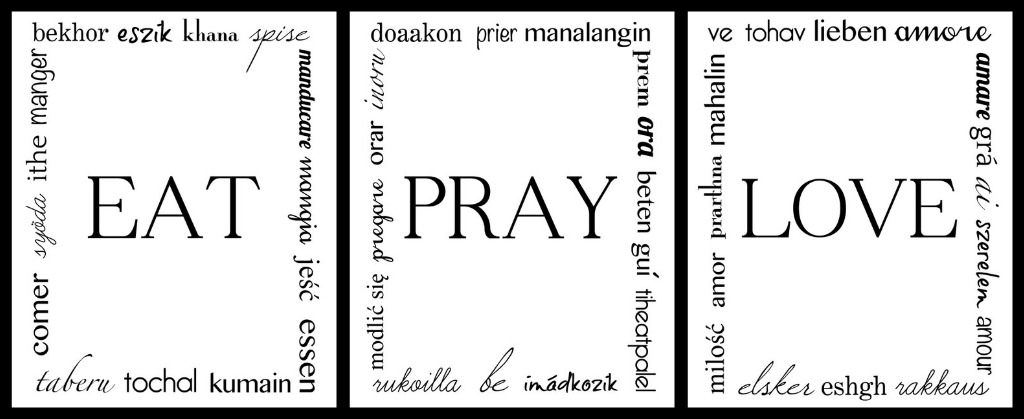 Pinks & a deep burgundy (good for Valentine's next year?)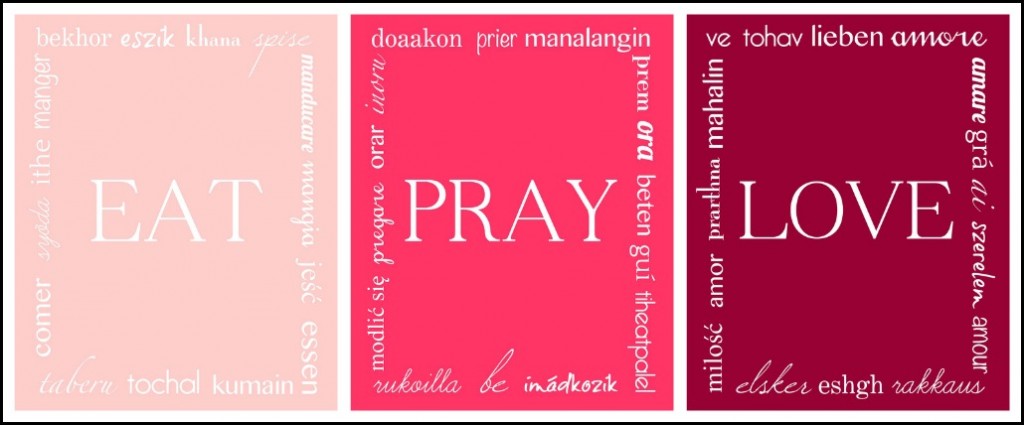 Subtle blues and gray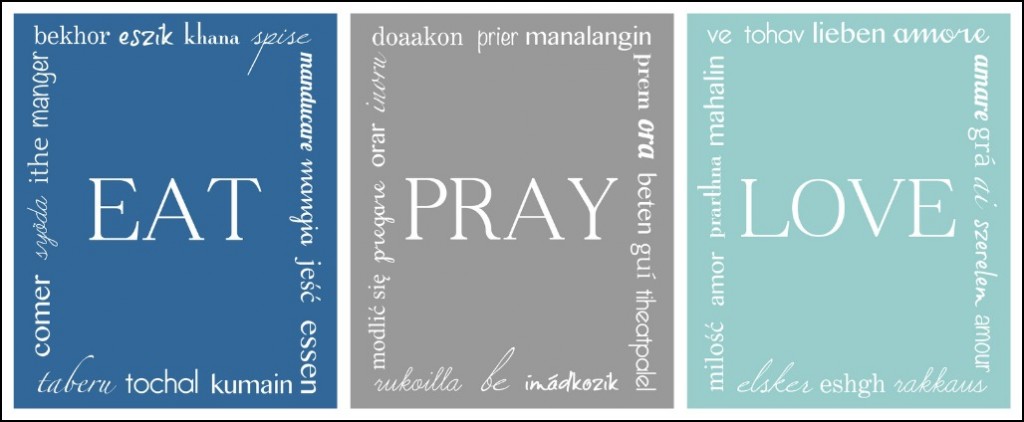 Natural neutrals
(In this one you may notice a slight color change in the green one around the edge- I fixed this in the download.)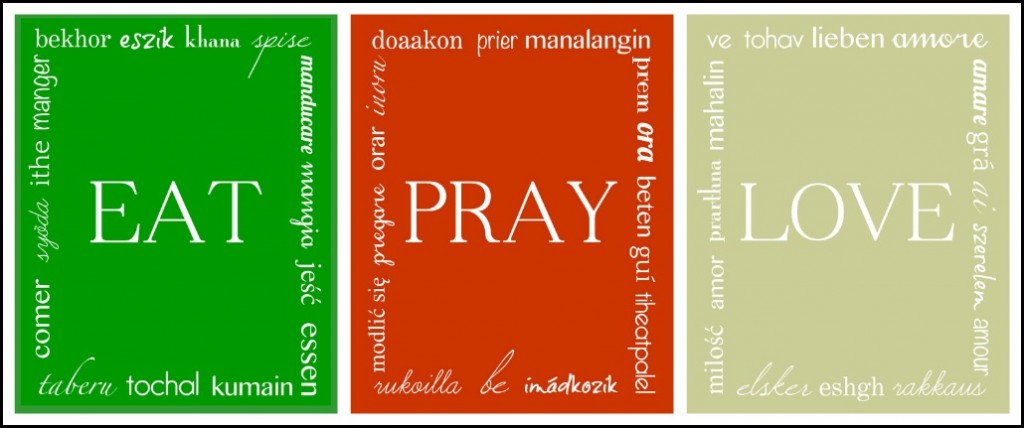 Shades of green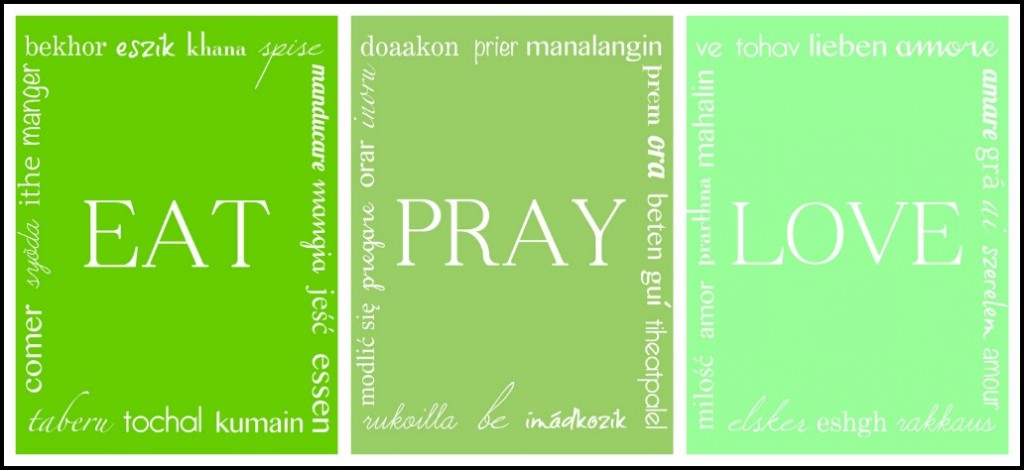 Pastel Purples & Blues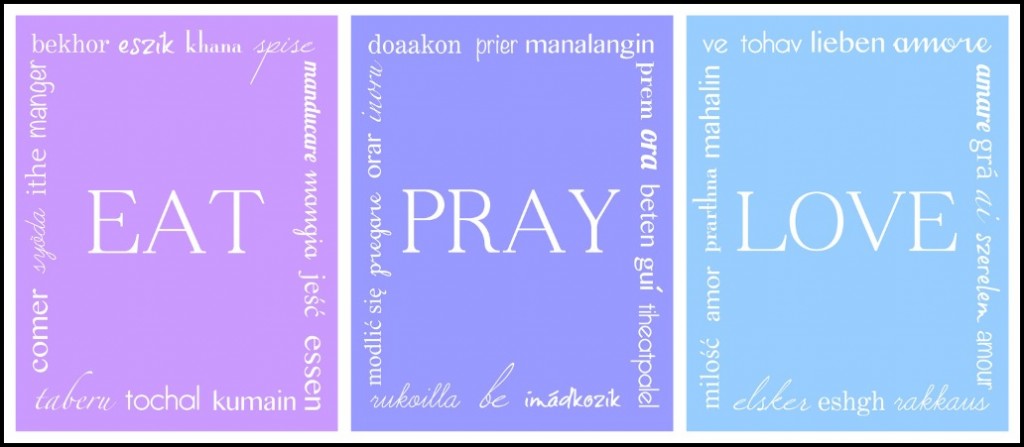 Sunny Red, Orange and Yellow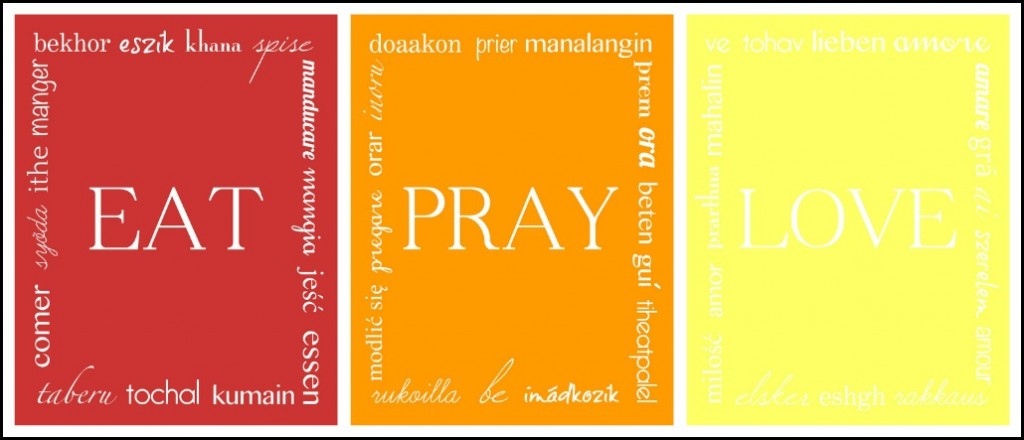 When I was working on these this week Anna wanted to help, so I let her pick which to print.  To my surprise she didn't pick the pinks!  Here they are in my kitchen (I really need to enroll in a photography class- this is with the new camera but I have no idea how to use it correctly yet!):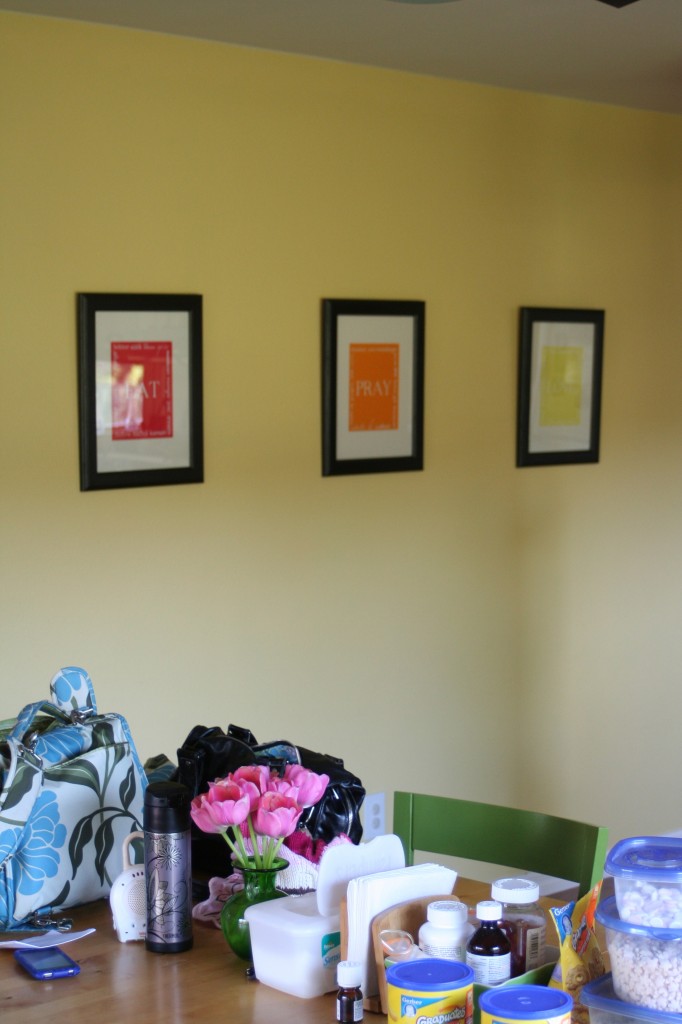 Some other things to note:
The languages used in each print (aside from the obvious English) are:
German
Spanish
Japanese
French
Hindi
Italian
Farsi (thank you, Fereshteh!)
Latin
Hebrew
Hungarian
Filipino
Irish
Norwegian
Polish
Finnish
Each language is in the same font for each printable- does that make sense?  Do you see a mistake?  Please don't tell me.  For reals.  Okay, you can tell me, but I can't guarantee I'll fix it because that would mean I'd have to cry first.   Ha!
Also, when printing, here is what I recommend.  First, cut some plain ol' cardstock to 8×10, and print the black & white versions on the fastest, most ink-economical setting your printer has (on my Canon i9900 it's "fast").  Use these prints to ensure that they will fit in your frame/mat correctly.  Then pick your color(s) and print "the real deal" on your nice paper so you don't waste precious ink or nice paper.
I used to print printables on regular paper, but found that if I bought nice, photo quality matte paper it works so much better.  The main reason is that the colors come out so much more vibrant than they do on cardstock. I buy the generic brand of matte photo paper at my local office supply store- you don't have to buy the fancy stuff, just make sure it's nicer than everyday paper.
Below are the individual files.  I'm going to try and keep them grouped together, but this is a huge number of files, so I won't be surprised if I get them out of order somewhere.  Please let me know if you have problems downloading!  Happy Easter Weekend to you, too!