I wanted something easy for the kids to do during the party, and since I was hopeful that it wouldn't rain and we have a pretty big yard, I wanted to keep them outside for at least part of the time.  I started by searching on Pinterest for "boy parties" and such, and happened across a scavenger hunt.  The only problem was that it wasn't suited for our environment- I think it was a beach hunt.  After a bit more searching I realized I just needed to spend some time in Photoshop.  It really didn't take long to make.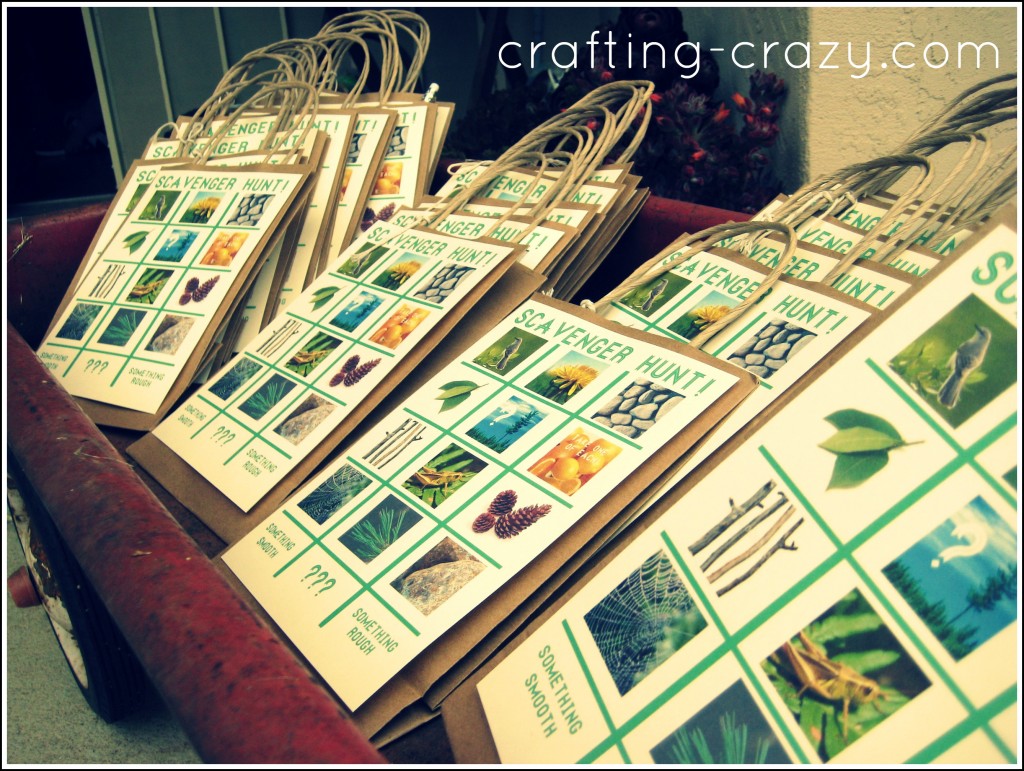 Each bag had a little magnifying glass tied to the handle (purchased from Oriental Trading), and I also stuck a pencil in each bag.  Then they could use their pencil to mark things off (or their parent could), they could collect a lemon from our lemon tree, and whatever else they wanted to keep.  Recognize the wagon?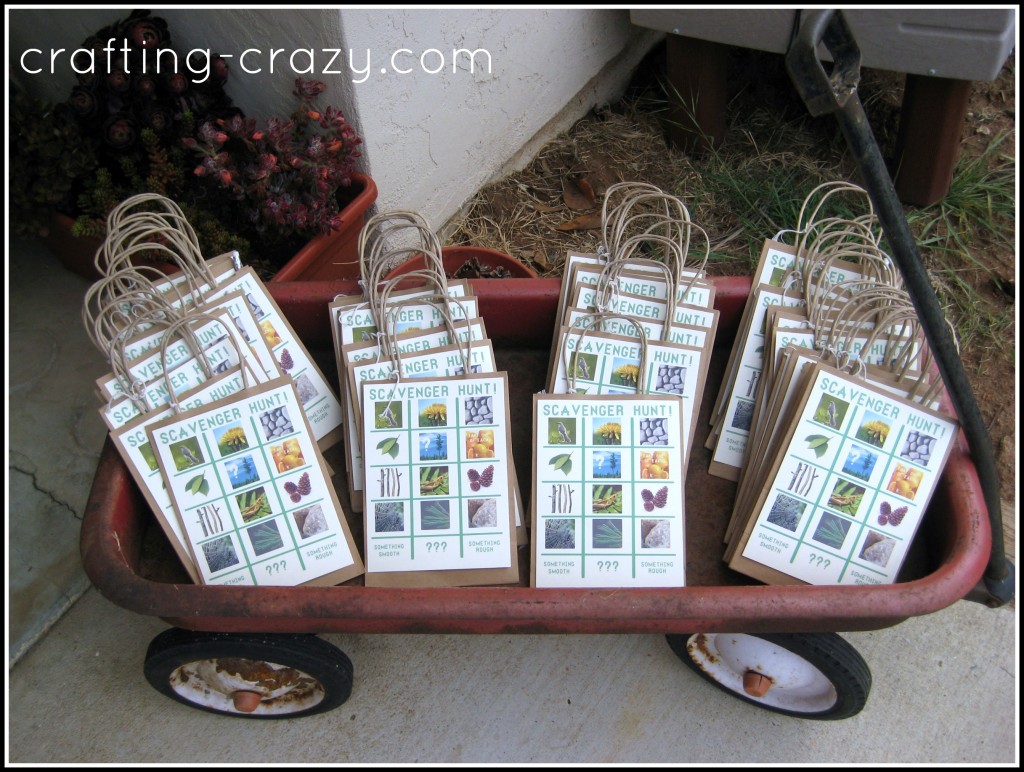 When they were done, I let them choose between one of these or these as a prize.  I didn't "enforce" too much- but lots of them were so proud of finding everything on the page.  It was super cute!
Some tips if you decide to do a scavenger hunt:
Don't get too specific if your crowd is younger- keep it simple.
Don't hand out the bags until AFTER you give directions- otherwise they will likely just take the bags and run off without really knowing what to do.
Expect it to take just about 20 minutes or so, maybe a bit longer.
Advise guests to wear appropriate footwear- we put it on the back of our invitation.  Our yard is not one for flip flops at this time of year.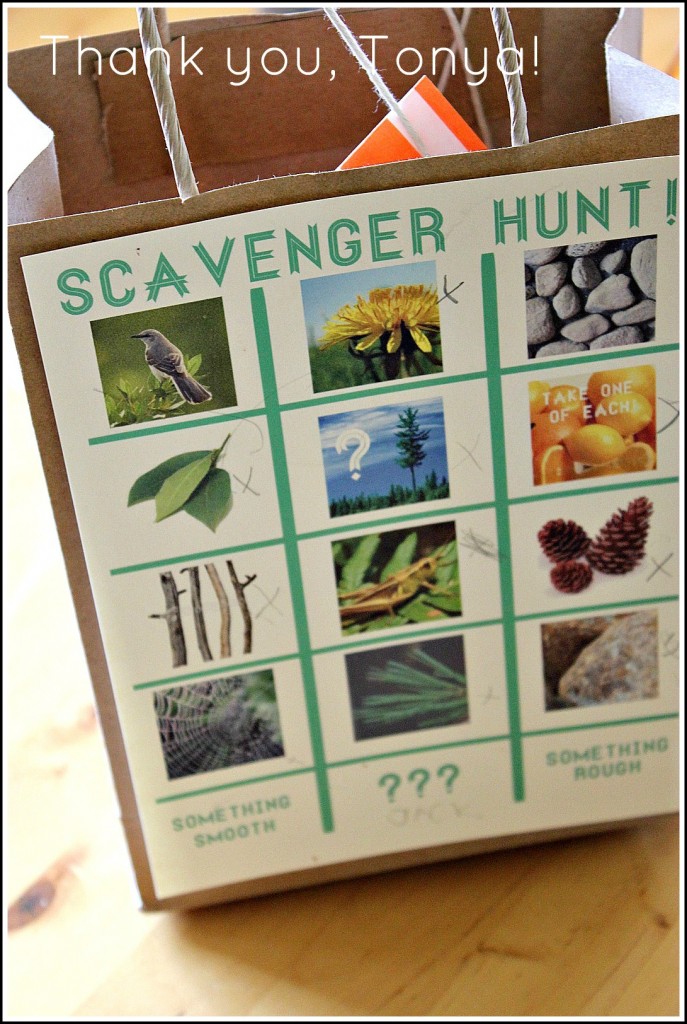 Here's my birthday boy and his daddy during the hunt.  My two men. (Note the gopher holes in the foreground.)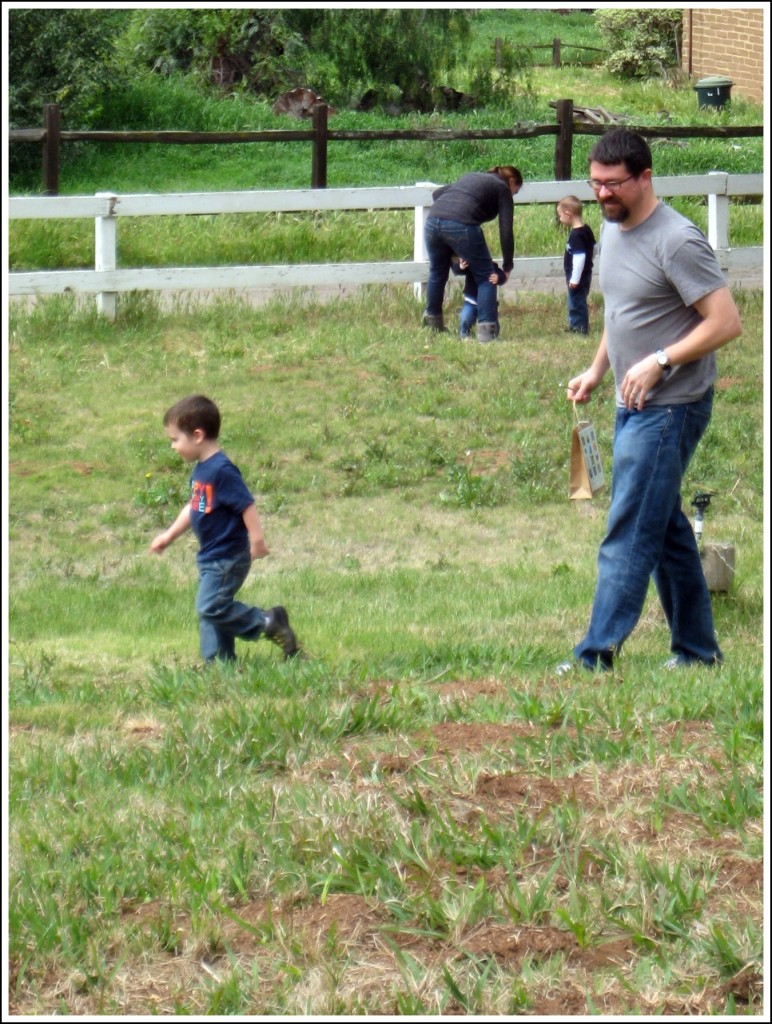 As an aside, the other thing we had that ended up not working as well was the Giga Ball.  (It cost way less wherever I got it, but can't remember where.)  I love this thing!  It's the best money I've spent for parties and gatherings/play dates.  We intended for everyone to do it as they arrived (before food consumption).  Unfortunately on this day it was so damp outside that everyone (including my husband) started getting too wet and muddy, so we had to put it aside.  Later it came out again after the sun burned off some moisture.  Some kids like being rolled down the hill.  Others…not so much.  Either way- it sure is a fun thing to have around!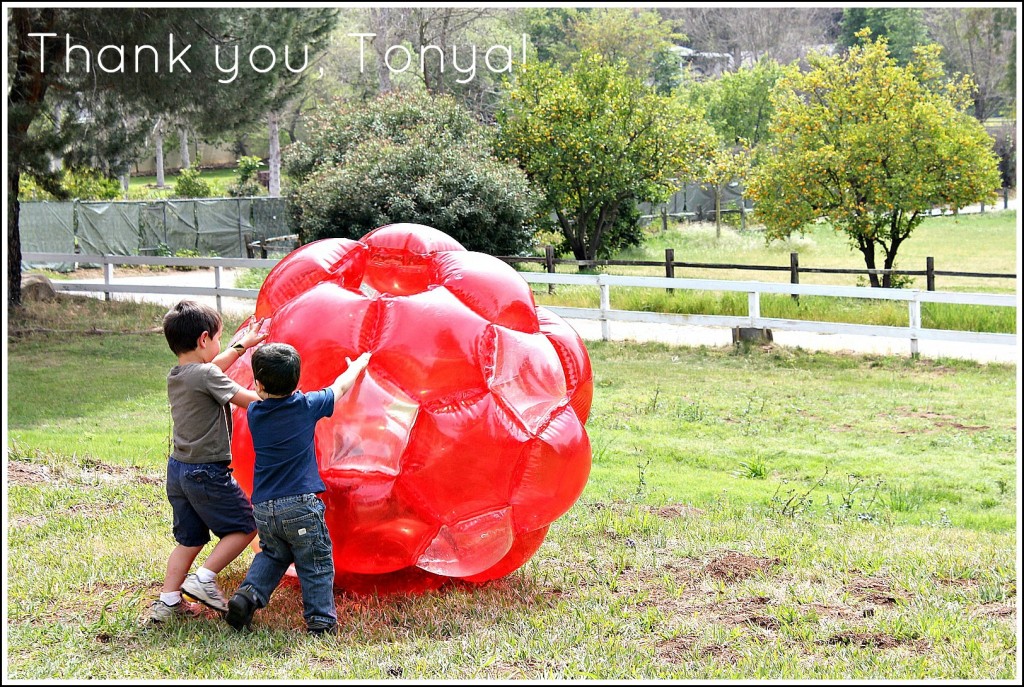 Below is the hunt.    The tree with the question mark is for "Which tree is the tallest?".  The "???" is for if they find something that's not on the page. "Take one of each" is for our citrus trees- we have three (lemon, orange, and grapefruit) but we ended up only having them pick lemons because the other two have lots of bees right now.  The grasshopper was just an example of a bug.  You're welcome to download it. I'd appreciate some pins or comments if you download it.  Thanks!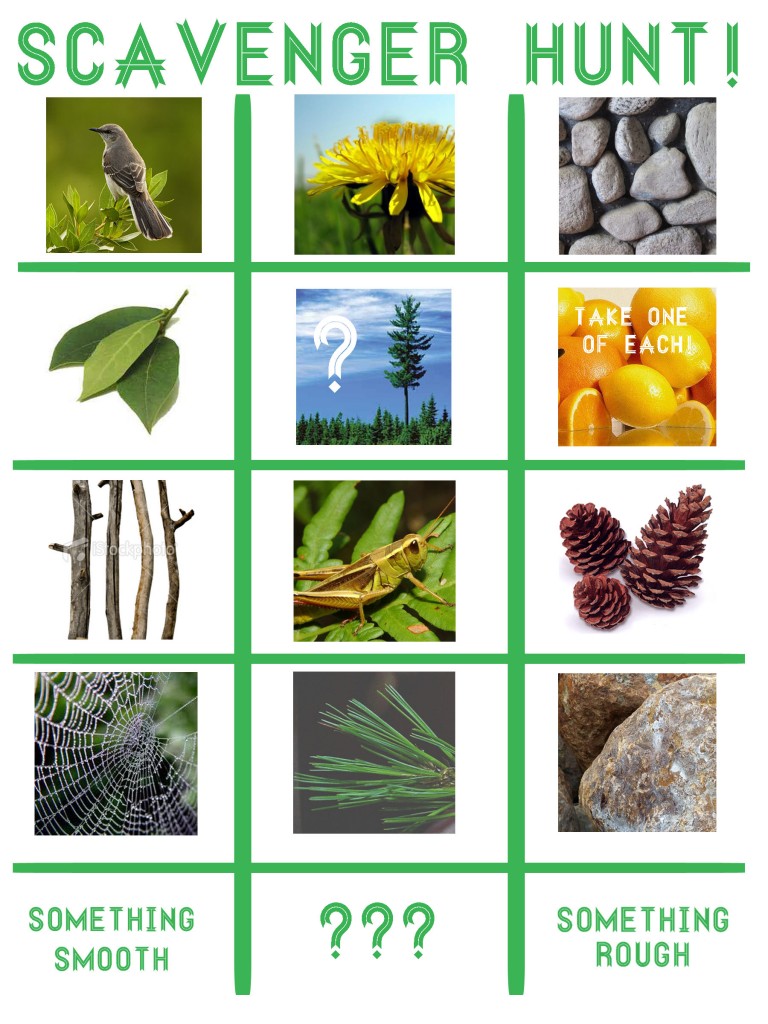 Up tomorrow:  Food and Wrap-Up!
Also a big thanks to my friend, Tonya, again for her lovely photos that add so much to these posts!