Hello CC Friends!
It's Monday the 26th of March.  This happens to be the day after my birthday.  And what a birthday weekend it was!  I'm 36 now.  Officially heading towards 40, even though I still feel 29.  Maybe 28.
My sweet son, Jack, was born March 23rd, 2009.  We had his 3rd birthday party on Saturday, which I will be sharing with you soon.  I'm really pleased with how the party went, and hope I can share it with you in a little "mini-series" which would be a first.
The most wonderful thing about my own birthday is this pretty little lady: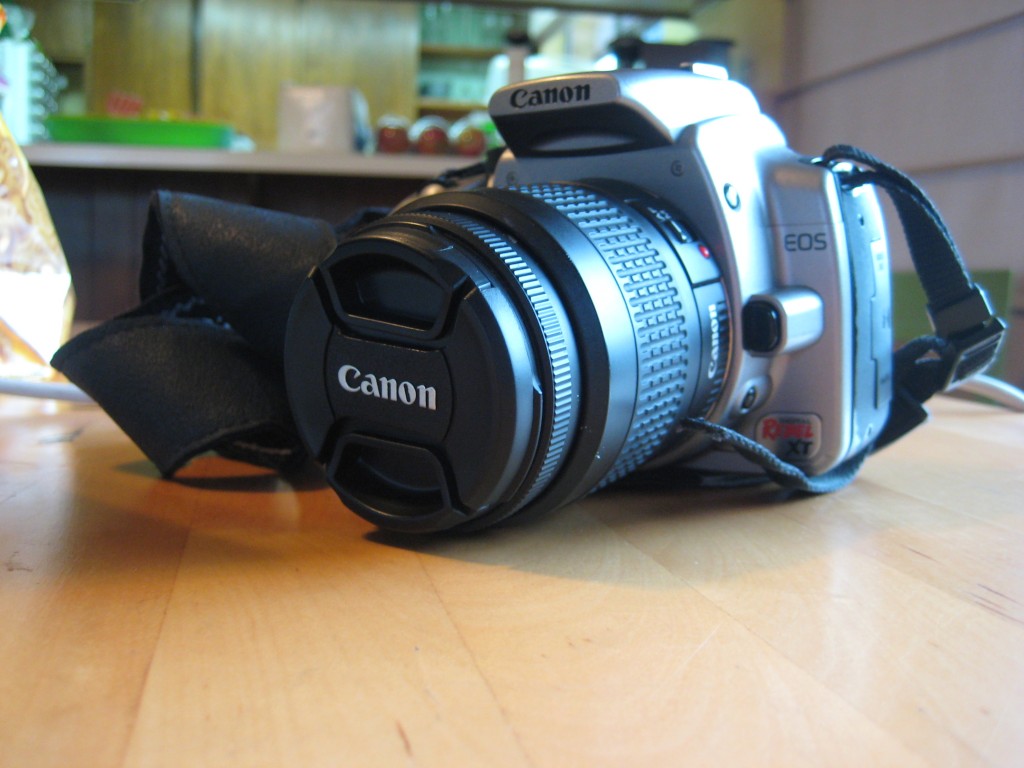 My husband found it for me after hours of combing Craig's List for several days.  I couldn't be more pleased with it- it's the perfect "step up" camera.  I have no idea how to use it and shall commence tutorial combing soon.  My Canon Powershot SD750 was just not giving me the photos I want for this blog and for our family.  Watch my Pinterest Boards– there's going to be lots of photography stuff going up soon!
In this new year for me I want to do so much- I want to make a bucket list, center my goals up, and finish my Happiness Project with the ladies at Chronically Distracted.  Many, many goals.
I'll be back tomorrow (hopefully) with a summary of Jack's party.  Today I need to recover, organize, and regain my sanity.  Not to mention update the family blog and maybe do some dishes.  Oh, and work.  I should probably do some work.  

Happy Monday (if there is such a thing)!