I fit some sewing in a few weeks ago and am so happy with what I ended up with.  My kids had a few toys that needed to be contained.  Some blocks that needed a better/cuter home than a Ziploc bag, and Connectagons from my mom at Christmas time.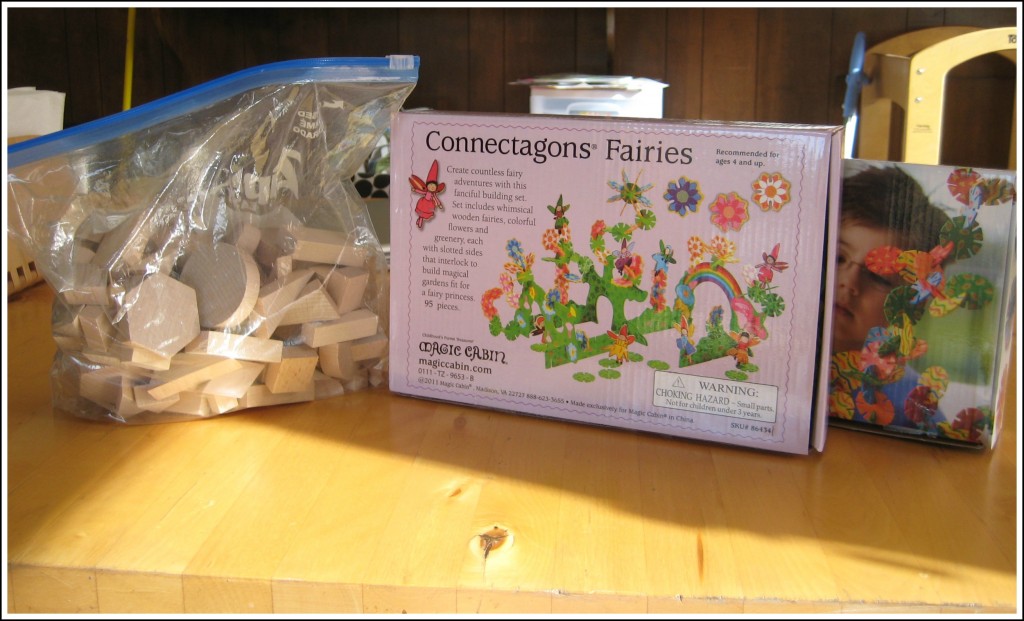 I knew just where to go for what I needed.  My friend Kari's blog, Handmade Mommy, has a lovely tutorial on fishing reel drawstring bags.  I thought they'd be perfect for the kids because they are easy to open and shut, and you can make them whatever size you need.  Here's my final product: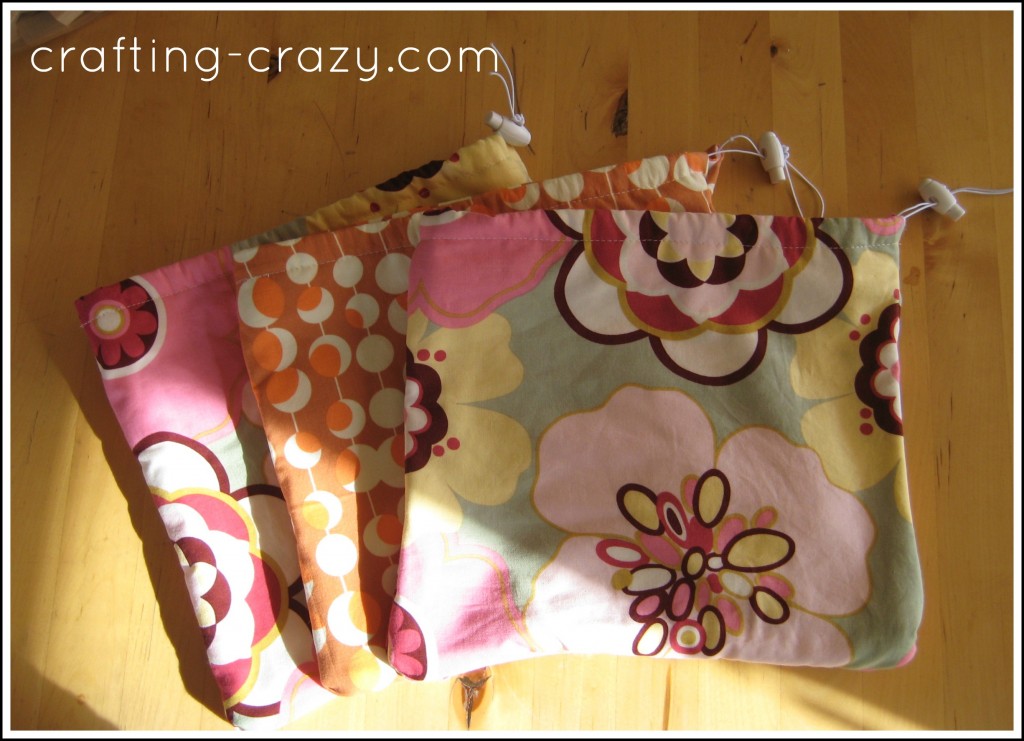 Aren't they cute?  I lined the inside with white flannel just to keep them a bit thicker and sturdy.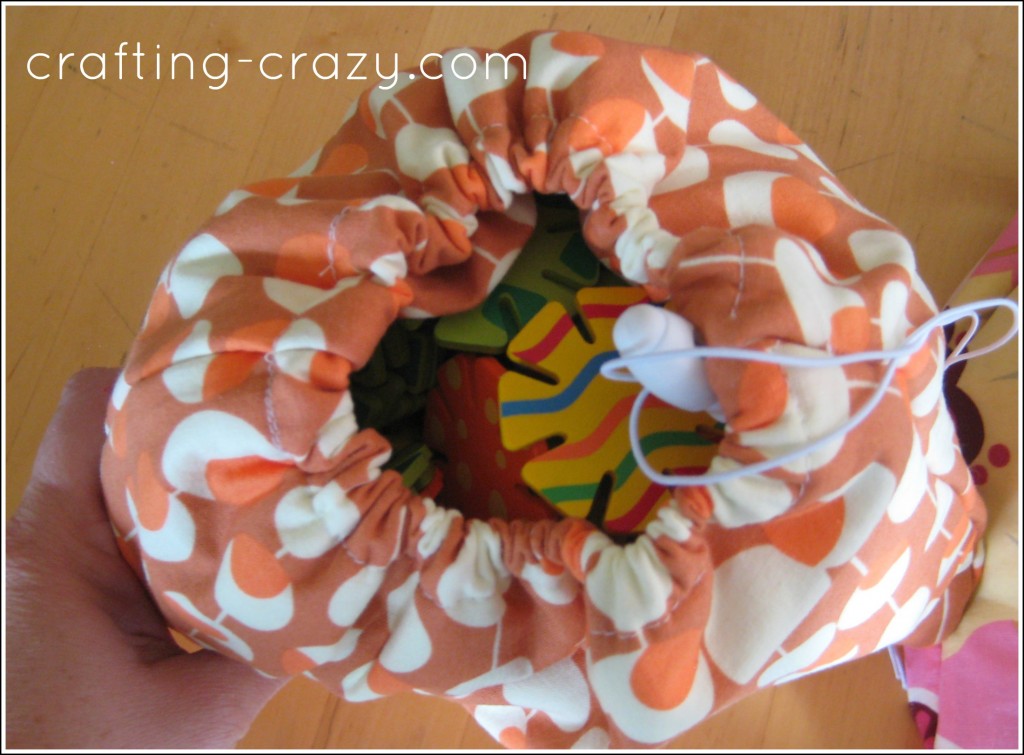 These blocks look so much better in a cute bag, don't you think?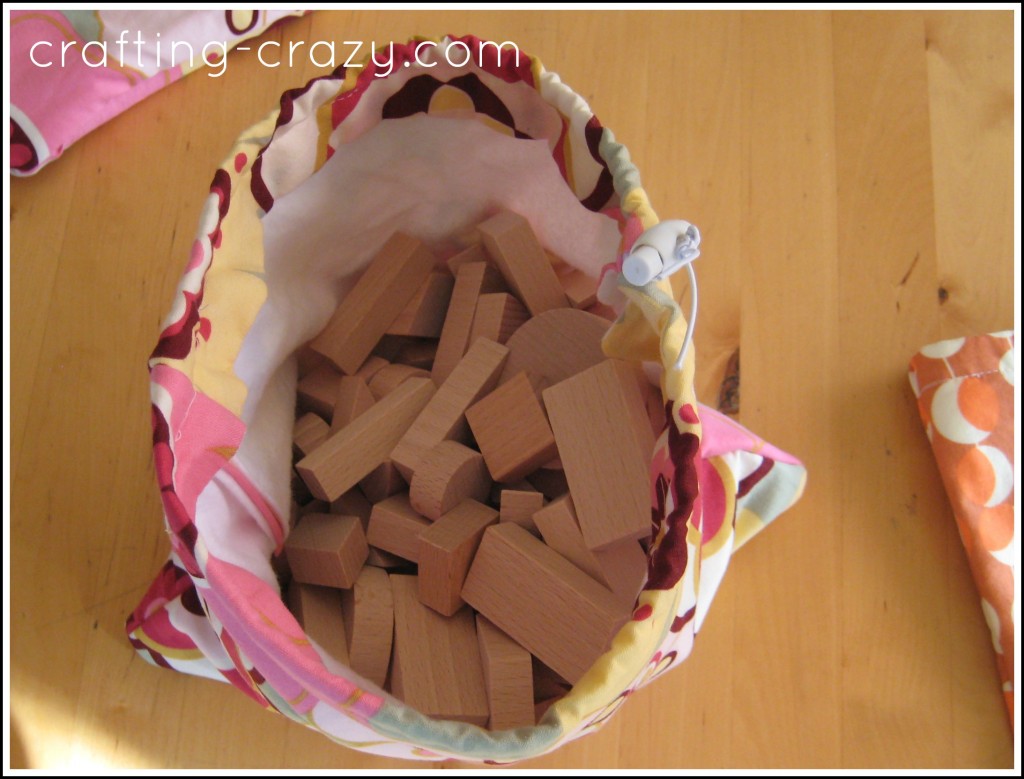 Thanks so much for the tutorial, Kari!