Ever since I saw this post on Whatever, I have wanted to do this project with my sweet little Anna.  The moment I saw it I added it to my "Things I'd Like to Make" board on Pinterest.  Anna loves butterflies, paint, and crafts.  I wanted something for our craft/office/guest room over the bed.  While I'm not totally pleased with the yellow I ended up with on the canvas, I do love the effect and the bright colors it brings to the room.
Here's our paper pre-butterfly punching.  The act of painting the colors itself was therapeutic.  I'll let you guess which one is Anna's.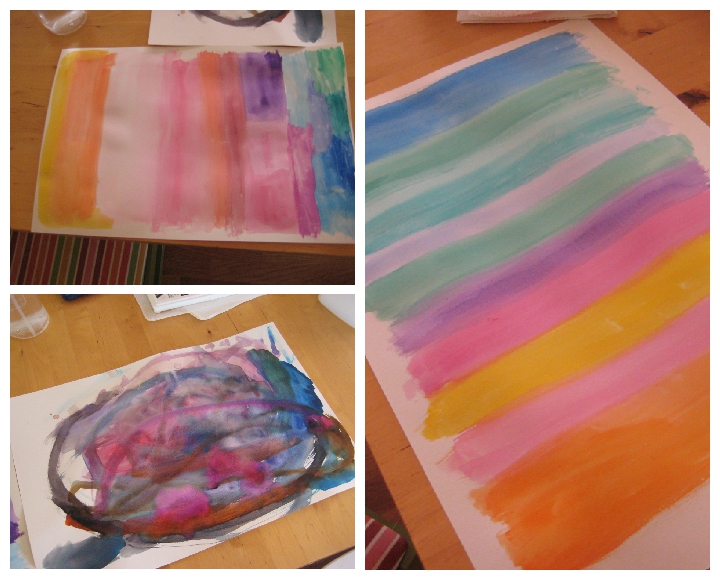 I bought three different butterfly punches (used a coupon for each one), and all of them were Martha Stewart brand.  They all worked so nicely.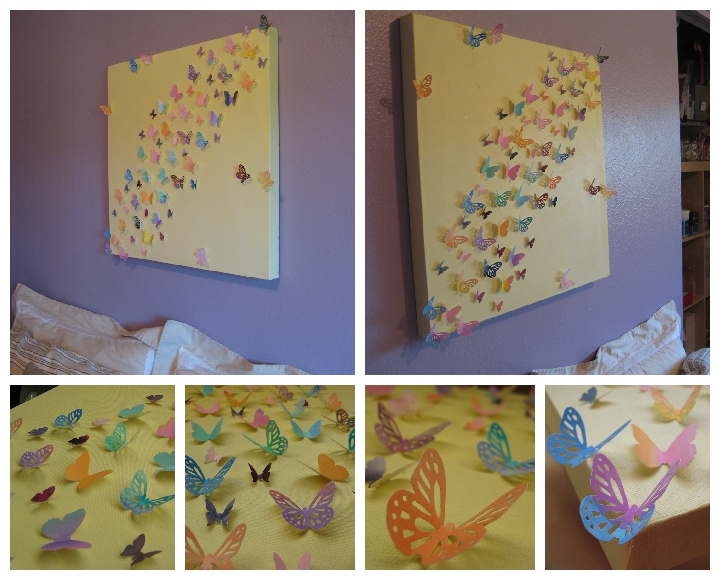 I didn't let Anna help with the hot glue- something about 4-year-olds and hot glue doesn't go together for me.  But the end result is lovely.  I may move it to Anna's room when I figure something else out for this wall- it doesn't seem quite big enough, but we'll let it sit for now.
I would advise a few things:
Get yourself a nice set of watercolors with lots of color options.  I did a first round with just the Crayola watercolors and the effect wasn't as nice.
Use  nice watercolor paper.  It's very thick and dries better.
Happy butterfly creating!