Yes, you read that right.  Chocolate Wine.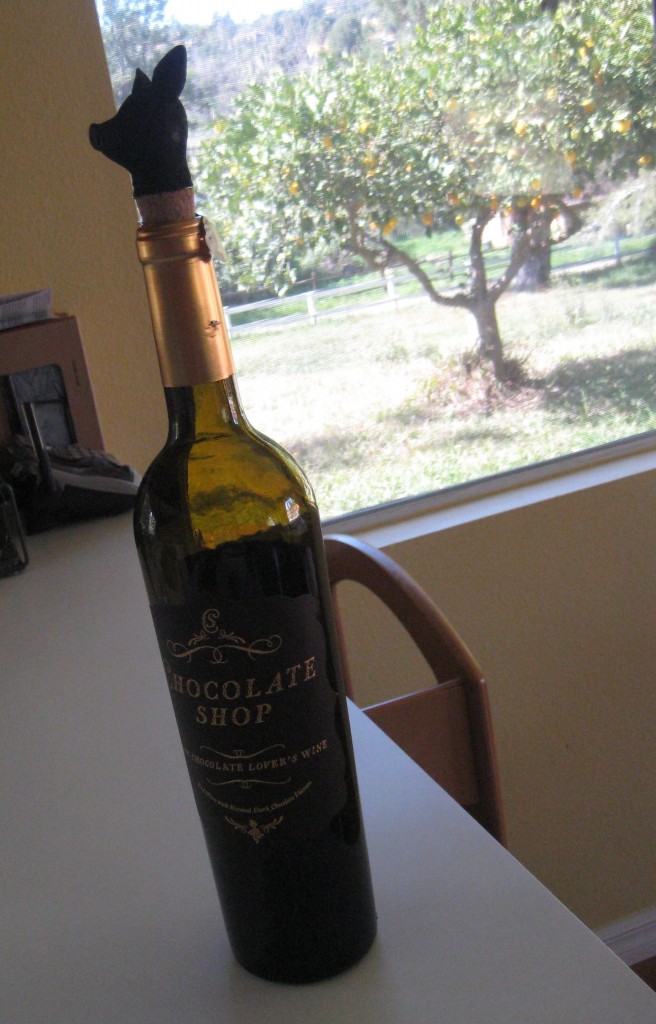 I'm watching Downton Abbey on Hulu Plus, so I can't talk long.  I just have to tell you that you must locate a bottle of this stuff.  It is divine.  My friend and fellow blogger, Tonya, of Create-Celebrate-Explore brought it to me last week when I had some lady friends over to knit & crochet.  Tonya announced upon her arrival that she brought a bottle for us to try, and I have to say that I was quite happy when there was just enough for me to have one more glass after they left.  It is delicious.  Awesome.  Smooth.  And yes- it tastes like chocolate and wine.  At. The. Same. Time.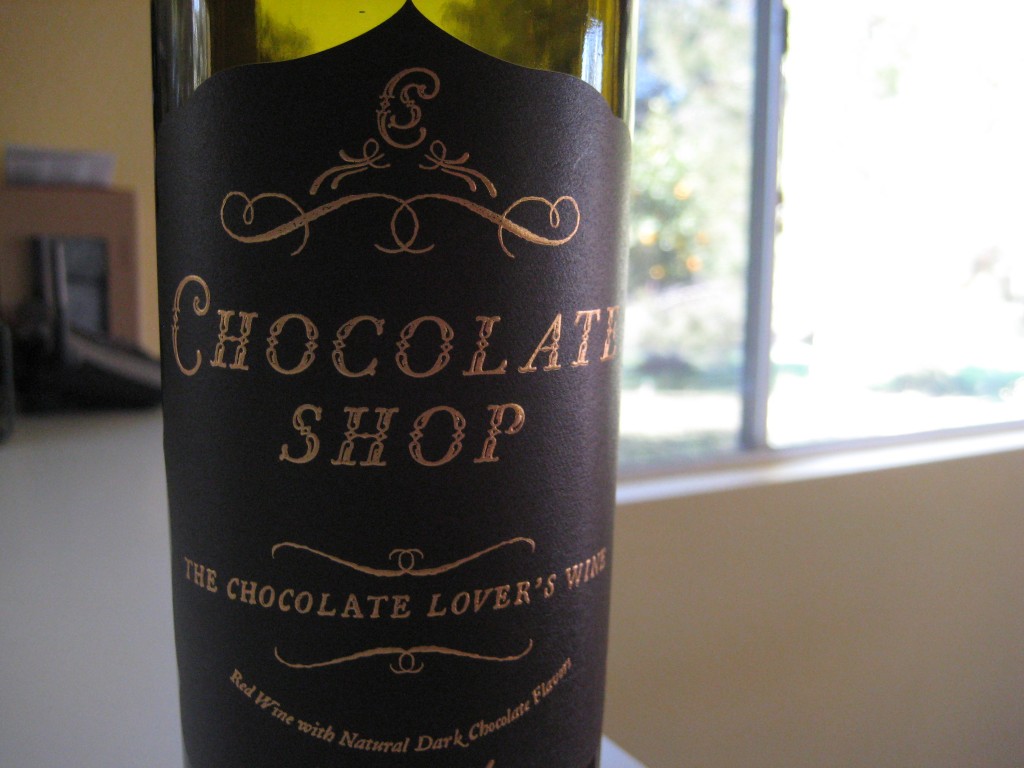 If you're a wine snob and you think you shouldn't mess with wine in it's natural state, this is not for you.  If you love chocolate as much as you should, this is right up your alley.
Tonya got hers at Fresh & Easy.  Needless to say, I've found a reason to shop there again.

 Thank you, Tonya!