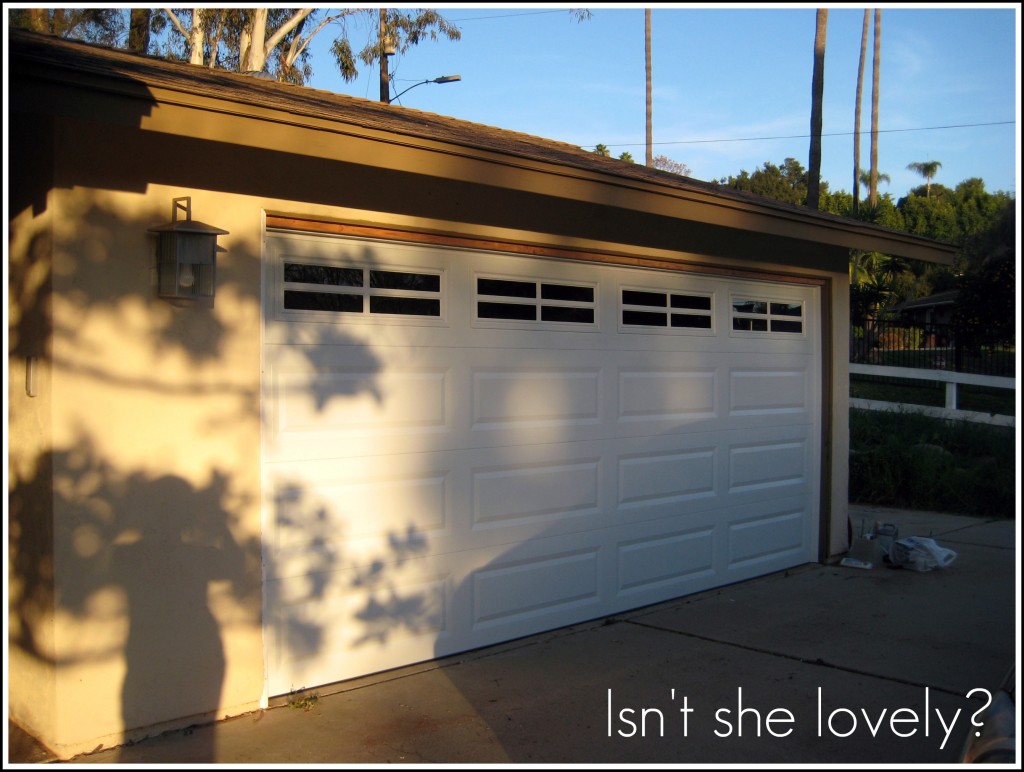 My friend, Janis, watched my little one yesterday and she reminded me that I hadn't updated on the new garage door.  It's amazing what a little pop of white will do, no?
Here's a side-by-side comparison.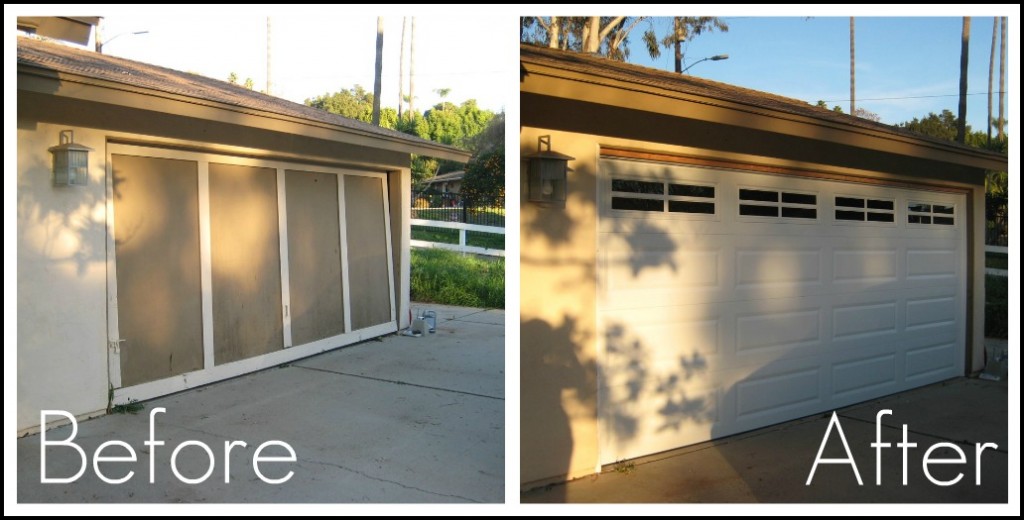 We have to decide what to do about the trim- they had to add some pieces to even things out, so we have a combo of white, wood and brown.  I'm voting white, but Michael isn't so sure.  Thoughts?  We agonized about the color and the window shape, but I'm happy with what we ended up getting.  I have never really paid attention to garages before- now I do.
I'm not sure that I'll ever show you the inside of our garage, but let me tell you- it's like a whole new world in there.  Animals cannot get in (unless we leave the breezeway door open…oops), there's light coming in from the windows, so it's not uber-scary.  Dreamy, really.  We have a lot of organizing to do before I can park my momvan in there, but it's coming along.  Progress!