Yesterday I introduced you to my wonderful friend, Jane.  Jane's birthday is in May.  It is now January.  Why does that matter?  Well, it was in May that I told Jane that I'd make her a set of family rules for her home.  And just this past weekend I finally actually gave them to her!  Granted, I did have a baby in July, and Jane did have to come up with the rules (a fun, but daunting task).  Here they are in all of their Mod Podged glory (and please note:  I REALLY need/want a new camera- ours is getting tired):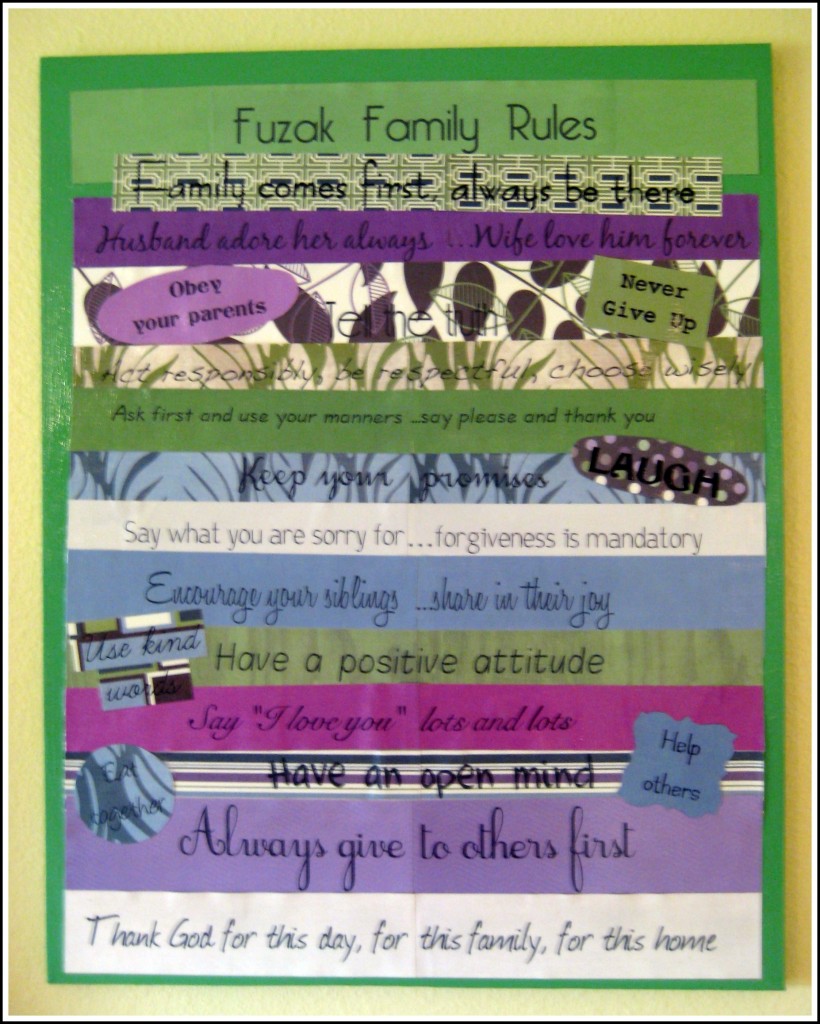 What I loved about this project, aside from the fact that I got to make this for someone I care about so much, was that I knew Jane would want something slightly different than my family rules.  I welcomed the challenge.  The one I made for our family is definitely my style- loud, colorful…a bit busy.  They fit me and my family to a 'T.'  And with the color scheme in our kitchen, they work.  I love how they *pop* off the wall and people notice them when they come over for the first time.  Jane has different decor than we do (she has a smokin' 80s kitchen while ours is still smack-dab in the swanky 70s) and has always liked certain colors.  I wanted to make her Family Rules "look like her," and to go with her family and her home.  I think I did a good job.  She seems to like them, anyway.  I need to get over to her house and take a picture because all of these photos are in my home.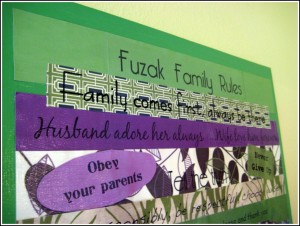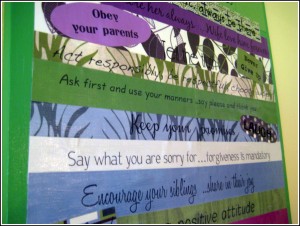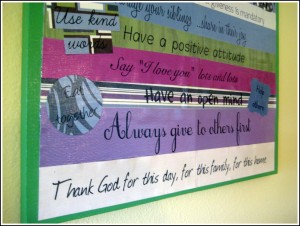 I've actually made another set to send to a church auction (post forthcoming) and have realized:  I LOVE making these things.  A lot.  So get ready for some giveaways and some fun because I think I may have found at least one path to my creative life- we'll see!