My sister, Stephanie, is responsible for this one.  Thanks, Steph!
She can tell when I'm on a kick.  Lately I'm on a "make my own stuff" kick, as you may have read in my post about making my own laundry detergent.  Soon after that post, Stephanie texted me that she had tried making her own coffee creamer and it tasted pretty good.  She shared this link with me.   I immediately gravitate to all things chocolate, of course, so I decided to give the mocha recipe a try.   I also happened to have dry milk in my pantry (bread making) and hadn't used it yet.  I had all of the ingredients (only three!) so I made it up.  I have to say…. I like it!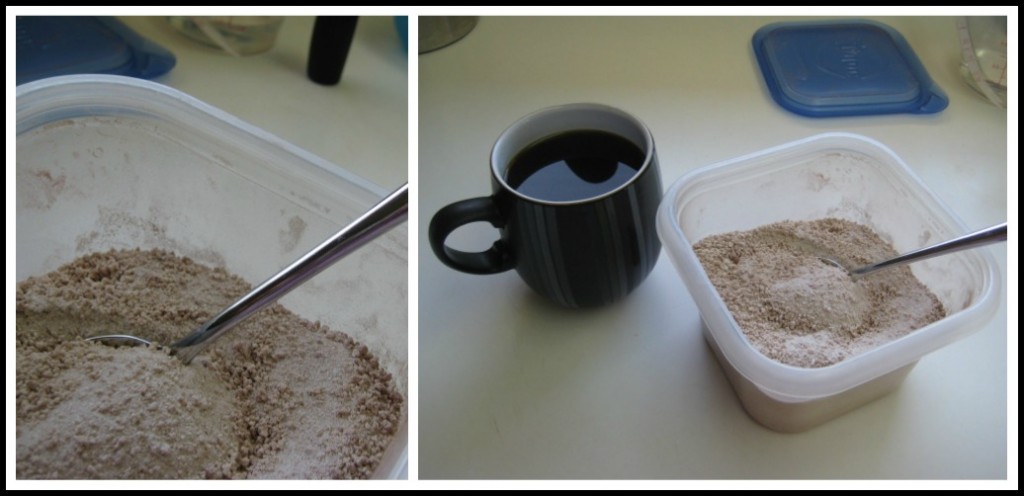 A lot of whether or not you might enjoy this creamer is, I think, going to be based on how much you need the cream experience in your coffee.  While it doesn't give me that, "MmmmmMMMMMMMM!" experience that some of my favorite flavors of creamer give me, it still does the job of making my coffee taste less… like coffee.  And the cocoa is very nice- at the end it's almost like having a cup of hot chocolate- nice!  What I like most is that it's not made with high fructose corn syrup, it's only three ingredients, and those ingredients are simple.  Sugar?  Yup.  Sugar is not going to kill me if I put just a few (okay, three) spoonfuls in my coffee.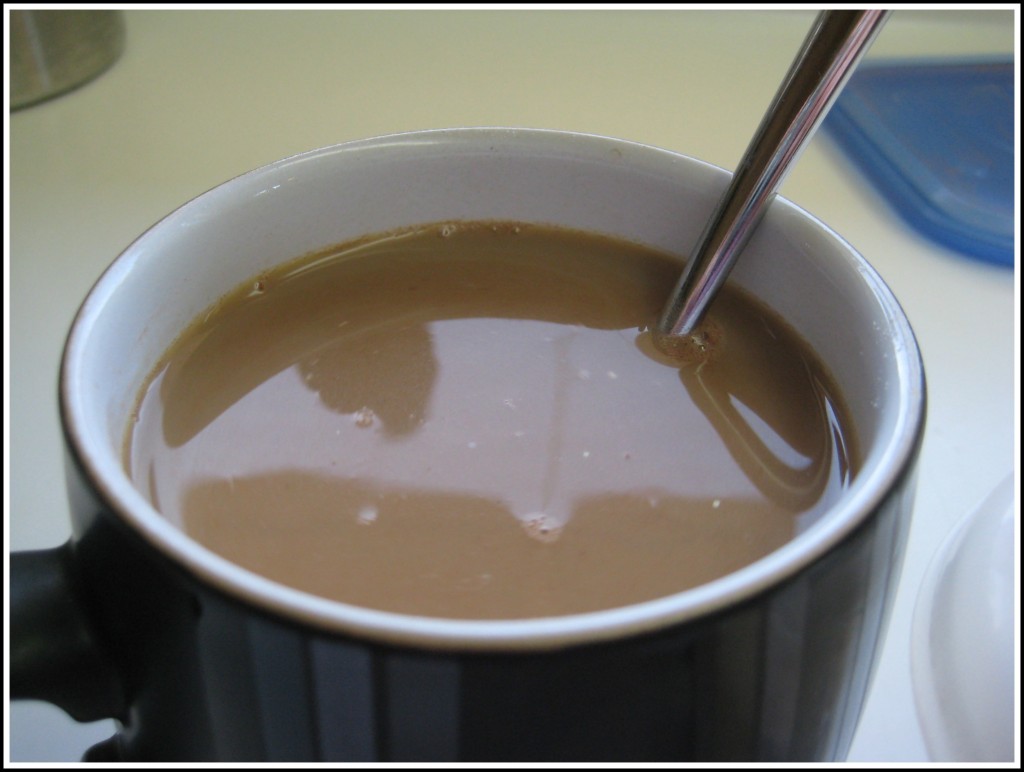 If you like the experience of watching your creamer take over your coffee and change it from a dark, black mass of caffeinated sludge to a caramel-colored, smooth warm drink… this is not going to do it for you.  As shown above, your coffee will not look that much lighter.  But it does make your coffee taste… less like coffee and more like creamer.  There are other flavors listed on the link, but here's the recipe I used:
Mocha Coffee Creamer
1 cup sugar
2 cups nonfat dry milk
4 teaspoons cocoa
Of course, I did add a bit of this and that helped with the creaminess.  Nom-nom.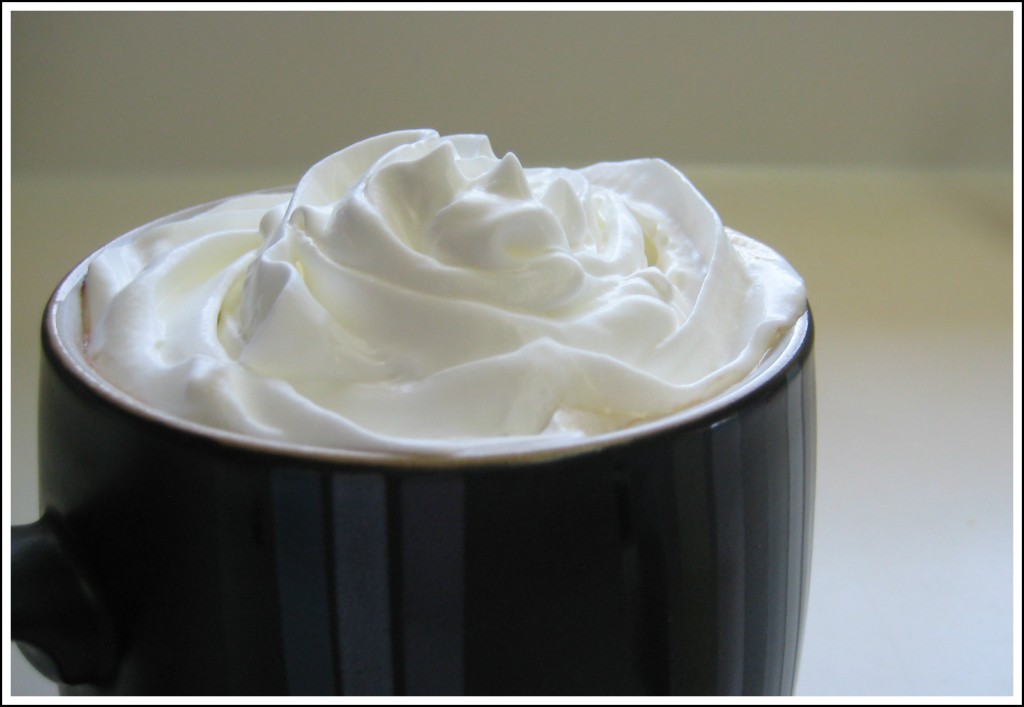 Stephanie tried the orange flavor.  She said that she used Splenda and it was very sweet, but she still liked it.
Thanks, Steph!  And thanks, "desertgal", whomever and wherever you are!