I posted here about how I feel about resolutions for myself, and that instead, I would have a theme for this year.  I didn't realize it but apparently I was right on trend, so I'll be linking up over here at the Lettered Cottage to share my "word of the year" (even though I have three….).    I finally got to playing around in Photoshop, and this is what I came up with: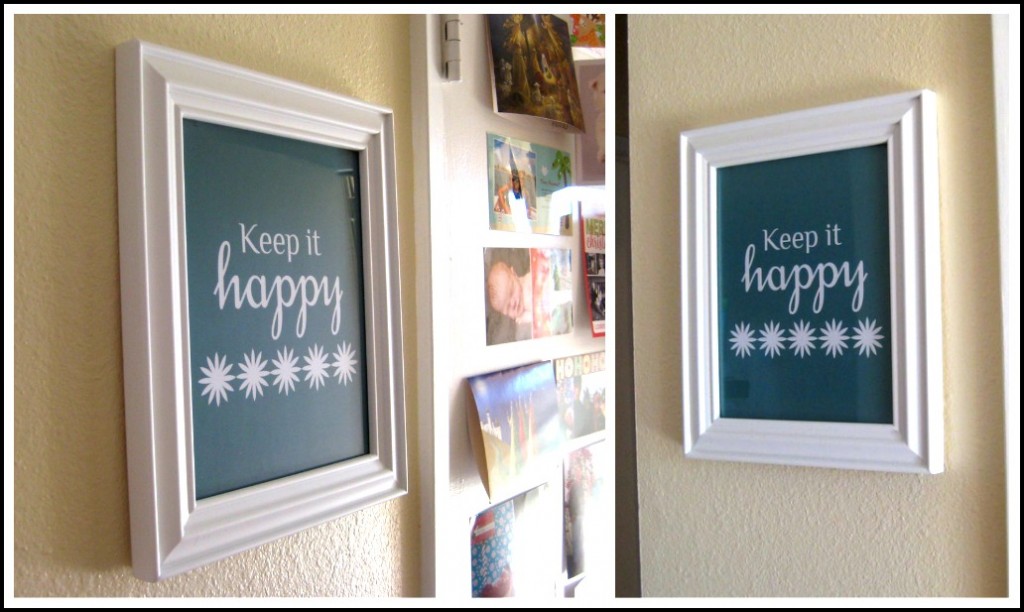 I chose teal, but I made a bunch so that I can change it up as the year goes on.  No one likes to have only one option, right?  I'm glad that I'll have this in my entry way- I'll pass it hundreds of times a day, so it will remind me to stay positive and be happy, dammit.

So friends, I give you an 8×10 "Keep it Happy" print.  Have fun.  Let me know what color you pick, or if you have another color you'd like to suggest, I would be more than happy to add more.  You should be able to click on the print of your choice and save it to your hard drive, but let me know if you have problems.  Happy day!