Anna had been asking me for these shoes every time we passed them in Target.  I kept saying "no" because her feet grow like weeds and I knew they'd fit for maybe a month or two before we'd have to tearfully bid them farewell.  And they were so season-specific.  Then, to Anna's luck, they went on clearance just before Christmas- $5!  Everyone was happy.  Until…
I let her wear them to school.  Dumb, I know.  But she loved them so much and wanted to show her friends- I remember that feeling.  So I said "yes."  And then she skipped out to me when I picked her up, and this is what her shoes looked like:
 Whoops.
One of her teachers tried to make me feel better.  "They don't look that bad…."  Uh, yeah.  I'm what they call "type A" when it comes to how my kids look.  I don't need them to be dressed in expensive clothes, per se, but there are some things that I can't take, and one is messed up shoes.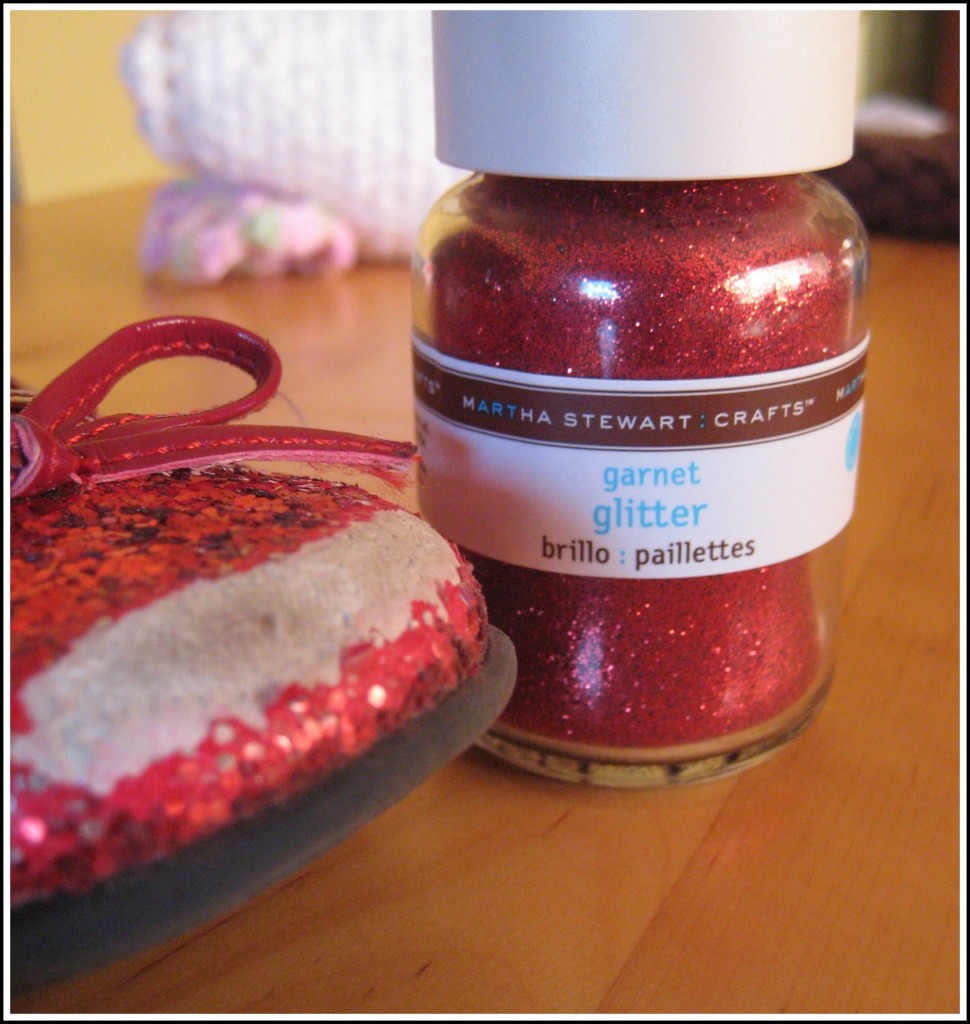 So, of course, I got out the Mod Podge, the red glitter, and went to town on those puppies.  Silly, I know.  But they turned out great.  Better than the alternative.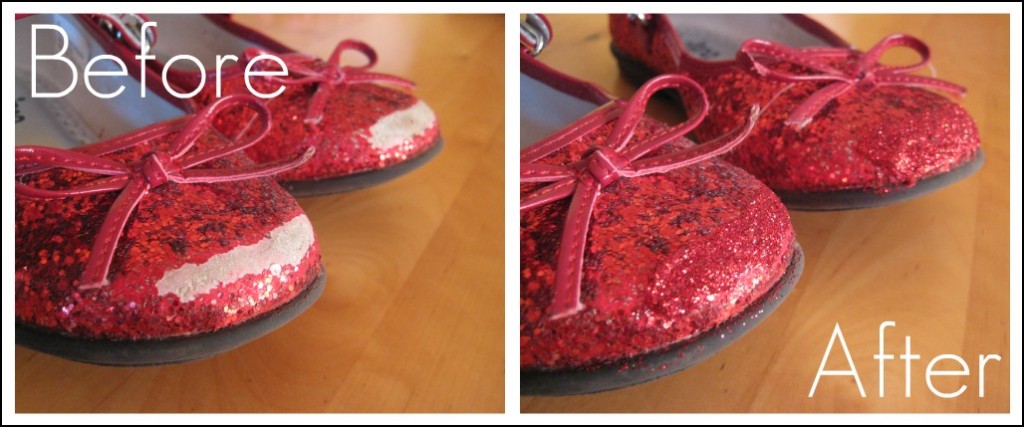 I finished them off with a spray of clear acrylic sealer.  They have held up great.  She also has not worn them to school since then…  at least I learned that lesson…  And now Emily can wear them in 4 years- that'll save me $5.