Warning:  I am going to embarrass myself in a bit with photos of our actual kitchen chairs.  My hope is to help all people everywhere feel better about how gross their kitchen chairs are.  We are not alone.  
Have you ever had a project that all of a sudden you just HAD to finish?  A switch goes off, and WHAM-O- you simply must. Do. It. NOW.  That's where I am with this one.
I've been hunting for months on Pinterest and the WWW for fabric to use to redo our kitchen chairs.  I hemmed and hawed and then realized that the problem is not that I can't find fabric I like, it's that I don't want to buy fabric online.  It weirds me out.  I'm sure someday I'll do it and it will be great, but I'm a very tactile person- I don't want to buy something sight unseen that my rear end is going to sit on for who-knows-how-long.
I digress.  Here are the chairs in their current state.  I hate them.  (I also can't believe I'm showing you how bad they are, but hey- it's cleansing in a way…)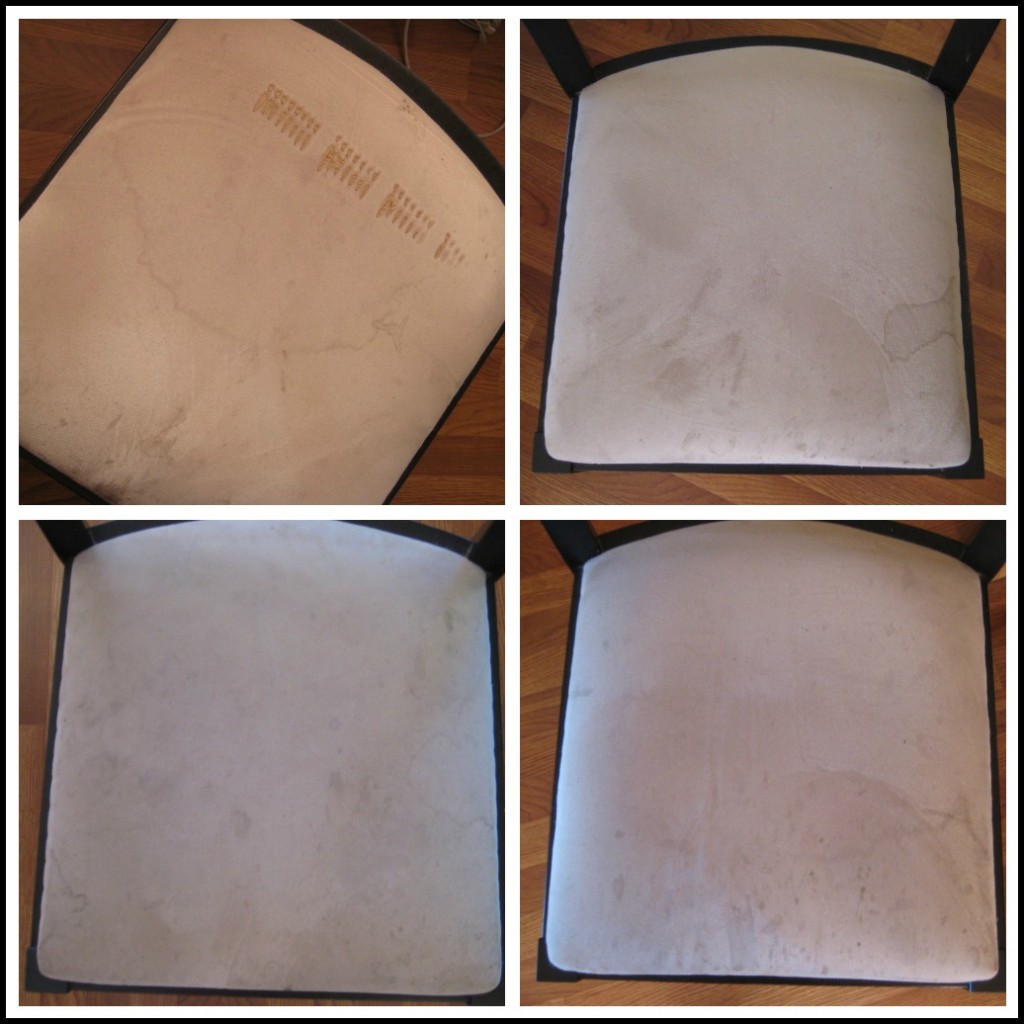 (upper left:  for some dumb-a** reason I thought it would be okay to put the vacuum on the chair while vacuuming bugs out of the ceiling-fan light.  Duh.) 
It's not just the seats, though. The frames have had their fair share of…  well, here- have a look: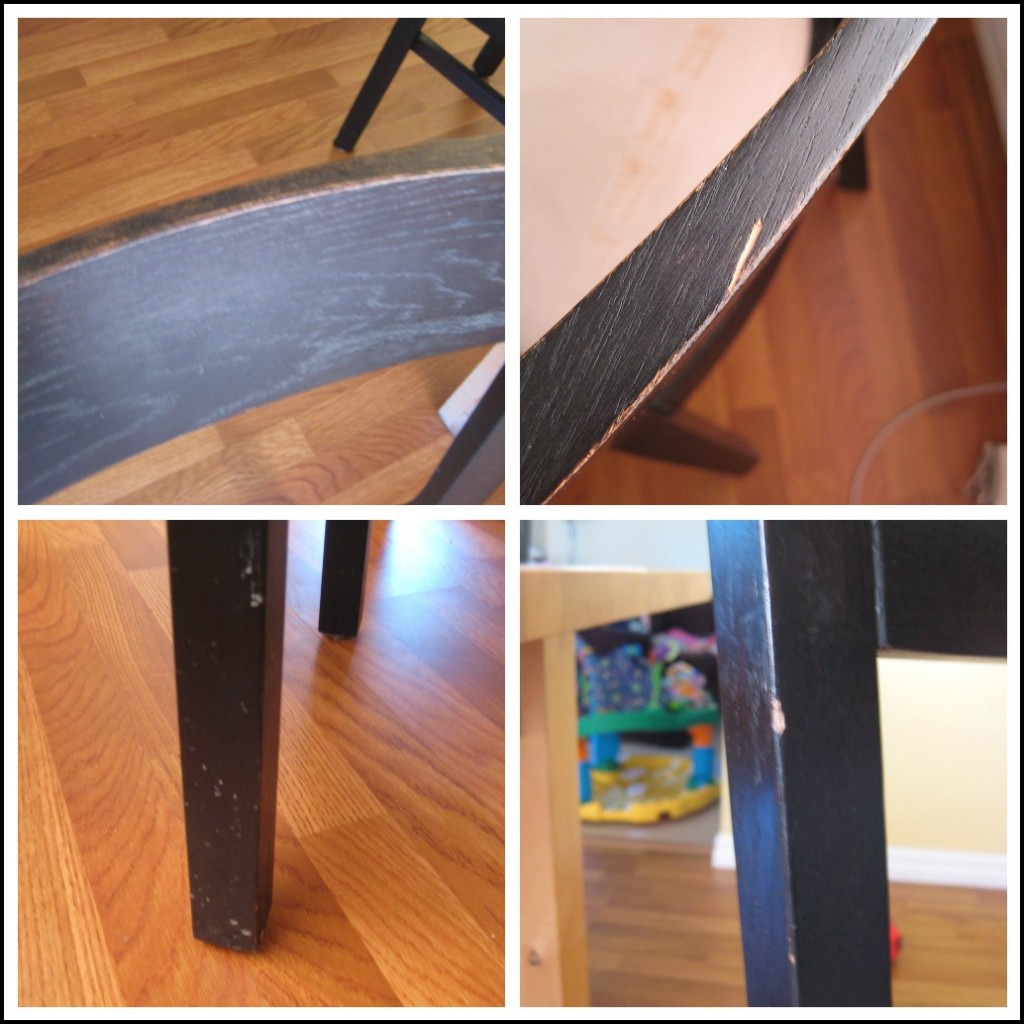 Dirt, milk, juice, food, nicks, fading- the works.
I should say that while I do hate how dirty they are, I also think they have held up surprisingly well for IKEA chairs.  They've been with us through two moves, for five years, we have never had to tighten them, and they are never uneven on the floor or anything.  They deserve a little pick-me-up, eh?
Here they are in my kitchen.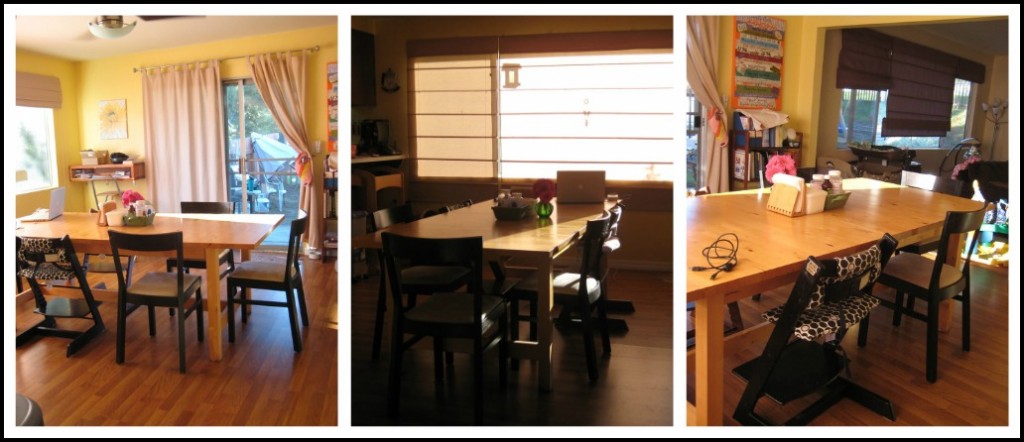 They totally don't match.  We used to have a dark table that they matched, but that table is long gone.  Now we have a huge birch table (love it) and the dark chairs just do. Not. Match.
So, this weekend I will be finishing them up.  If you've been to my Facebook Page you may have noticed I posted about the fabric I chose.  You'll have to wait and see what color I chose for paint when I post the final product next week- can't wait!
Do you have anything in your house that needs a pick-me-up?