*Note:  I've decided to make this a series since I have lots of organizing to do.  I'm a bit type A in this area, so I will hopefully have some good stuff to share with you as I strive towards knowing where all of my crap is .
A long time ago I posted about our hallway closet.  I love that closet.  The rest of our closets, however, have been on the back burner.  Back at the beginning of this year my husband and I bought Elfa shelving from The Container Store during their huge Elfa sale.  If you live near a Container Store you should check out that sale- it's rad.  The shelving we bought, however, has been sitting, waiting to be installed.  Now that things have calmed down on the baby front we are ready to dive back into some house projects, and this is one of them.  We also did not paint this closet upon move-in at this house, mainly because we had nearly 2,000 square feet of house to paint, and this closet was low on the totem pole of paint.
It's in a tricky spot, right by our front door, and it doesn't have a light inside it, so these shots will not be the best photos.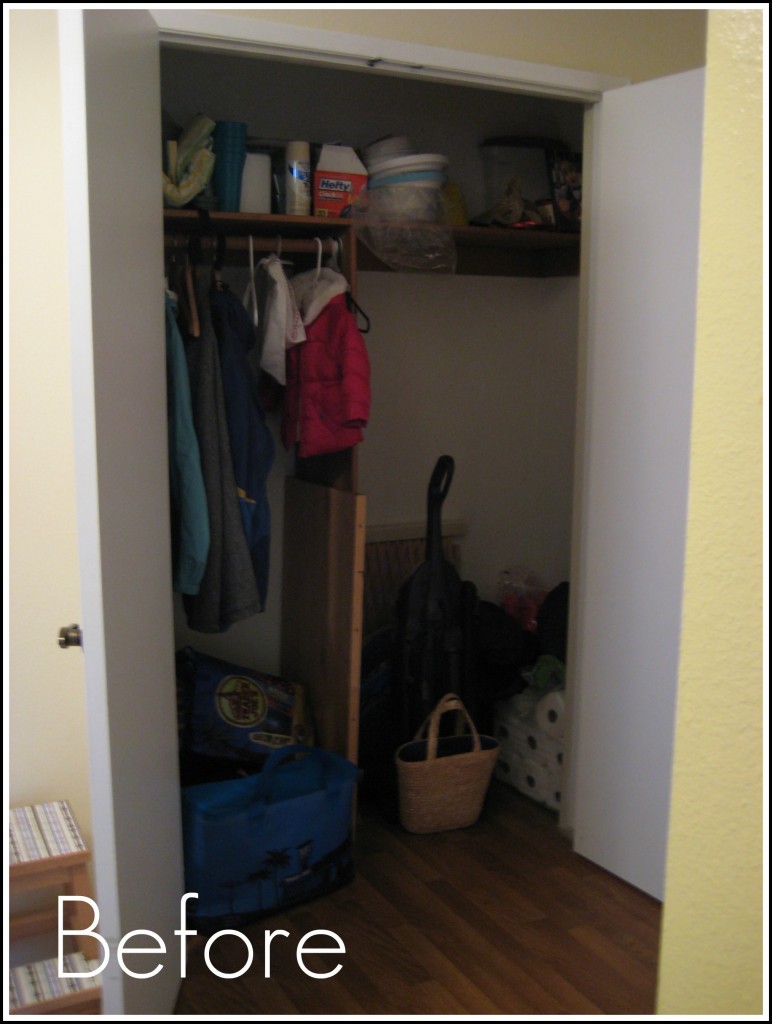 I emptied it out, and here's what it looks like empty.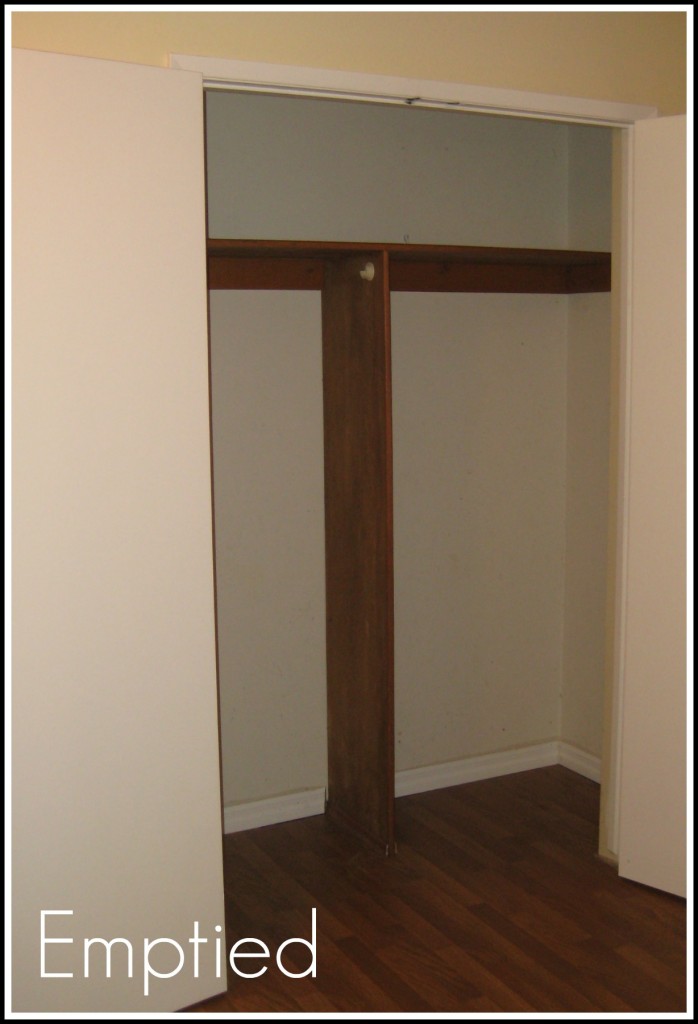 I can't believe I'm showing you this, but here's a corner up close, so you can see all the cobwebs, dust and faded paint.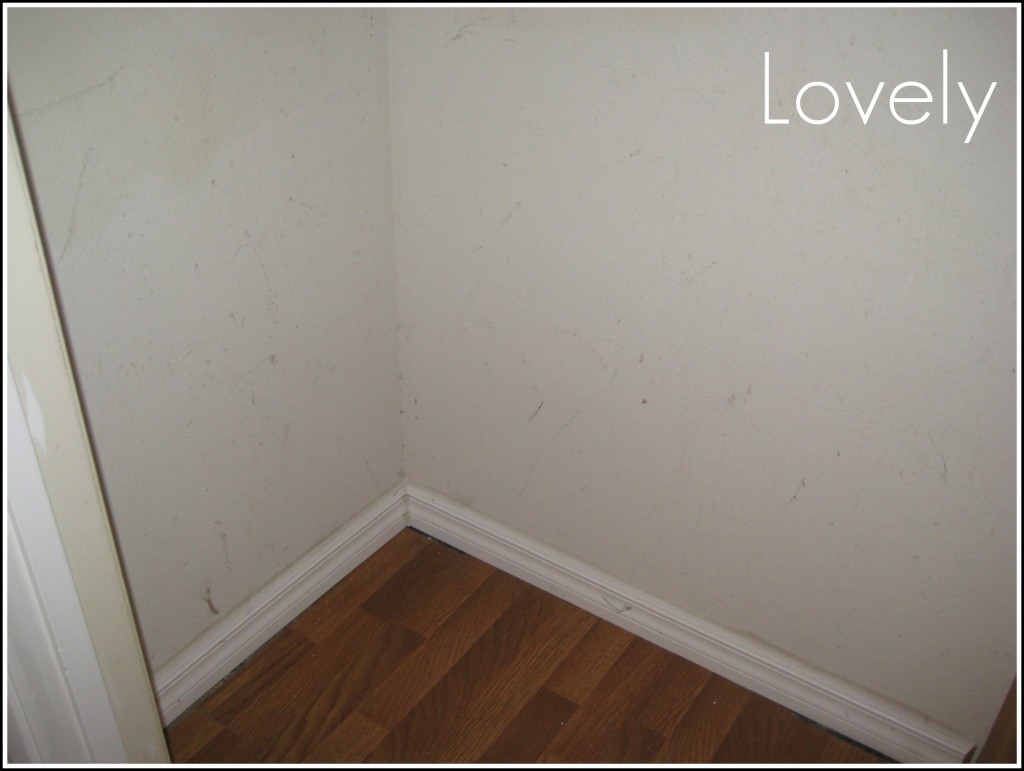 When I demoed (sp?) the existing shelving it was really more difficult than I thought it would be.  I had to pry the shelf supports off and they had the longest nails I've ever seen.  And the dividing board that separated the hanging garments from the rest- it was like moving a mountain.  Okay, not a mountain.  But it was hard. What I was left with was lots of holes in the drywall.  Lots.  That top "oops" and left-pointing arrow are pointing to a hole I didn't get on my camera, but my husband had to patch it by sawing out some of the existing dry wall and replacing it with new stuff.  Neat.  Oops.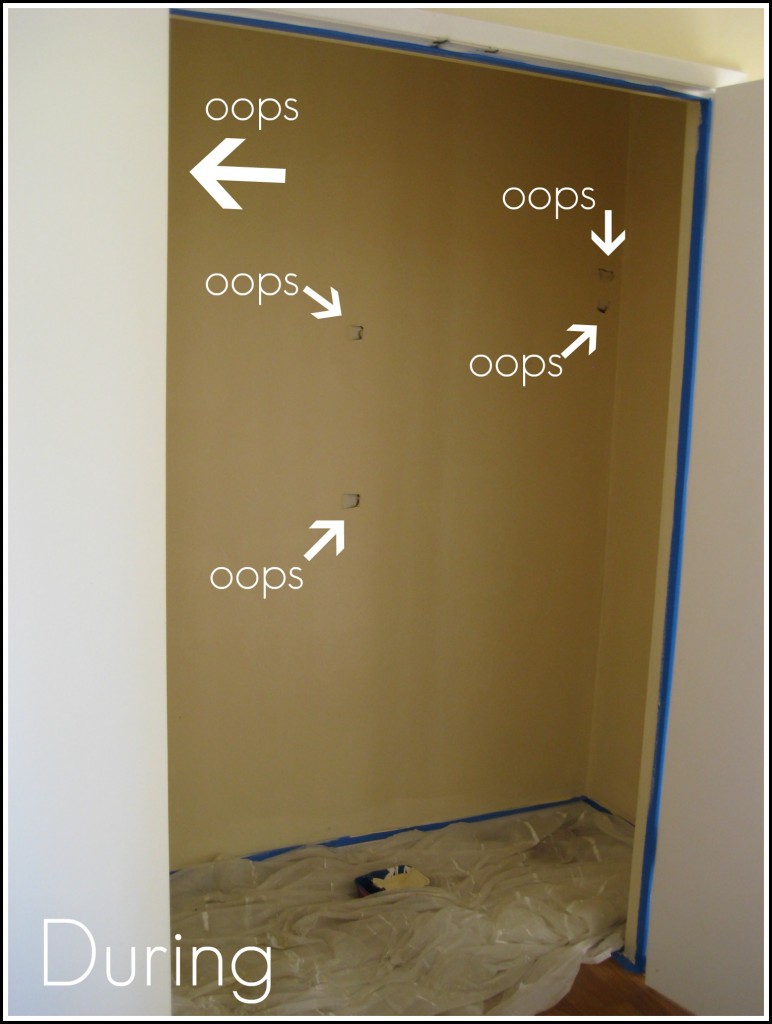 And here's where we are today:  ready for installation.  I'm waiting for Emily to go to sleep so I can put in the shelving.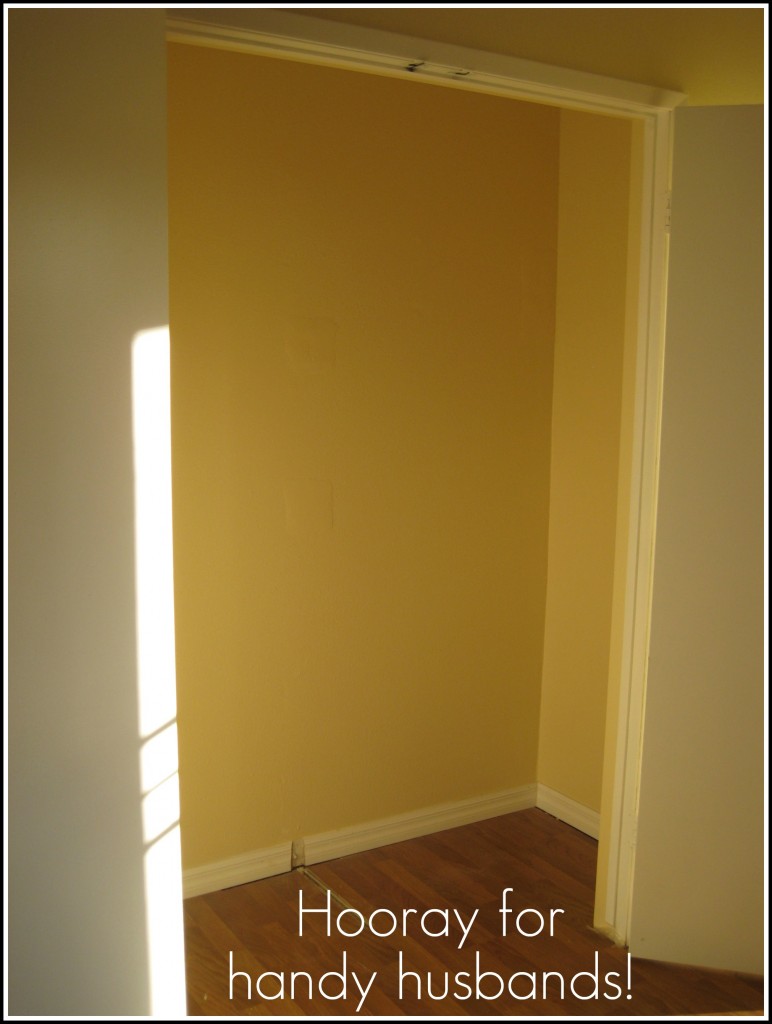 The only challenge we have once finished is what to do with this crack in the flooring and baseboard where the previous closet set up was.  I'm thinking a rug?  Not sure…  This flooring will get replaced eventually, so we're not patching it up.