I am so excited to tell you about a new book, "Microcrafts," by Margaret McGuire, Alicia Kachmar, Katie Hatz, and Friends.  I was sent this book by Eric at Quirk Books, the publisher.  The book itself is very nice- quality paper, great photos and instructions.  If you Google it you'll find lots of lovely reviews with photos from the book, but I'm more into showing you what I've made from the book.  I'm new to the world of microcrafting, and after looking at this book I'll be trying several things from it.  Having a little girl obsessed with tiny things helps.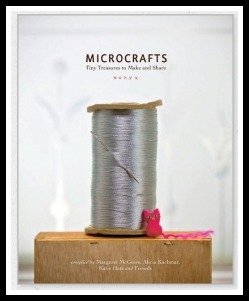 The first and most accessible project for me (given when it arrived with family and friends in town) was bunting.  I guess one would call it "micro-bunting" because the little flags are only 3/4″ across!  It was super easy to slice up the paper. I dug into my crafting stash and found an angle guide for my paper cutter (which is broken- I need a new one).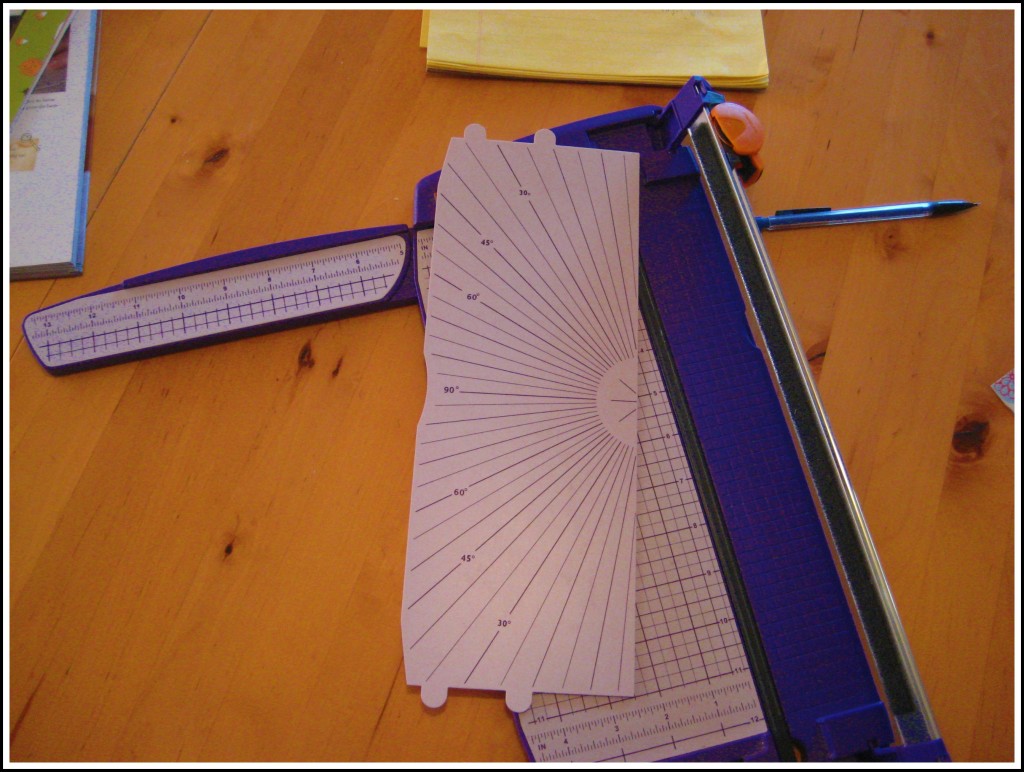 I decided to add to our Halloween decor, so I chose the paper, and cut it into a few 1-inch strips.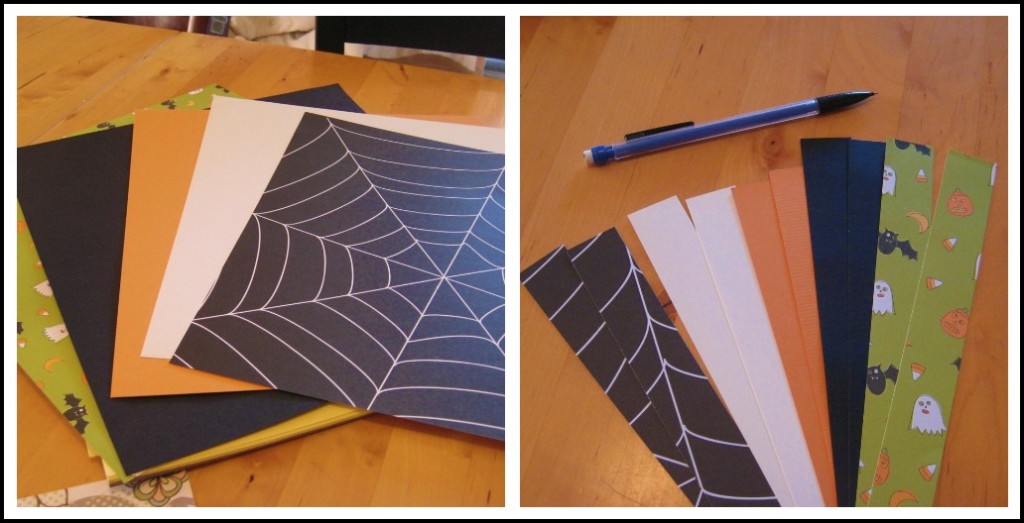 Then it was just time to make triangles:

 As I was slicing I gained an assistant.  Often I have to tell Anna that she can only watch with my projects, but she is totally into using scissors right now, so I just gave her a few strips and traced the triangles on for her- she loved helping, and she actually did a great job.  She also helped me sort the triangles after slicing them so that I could load them into the sewing machine in a pattern.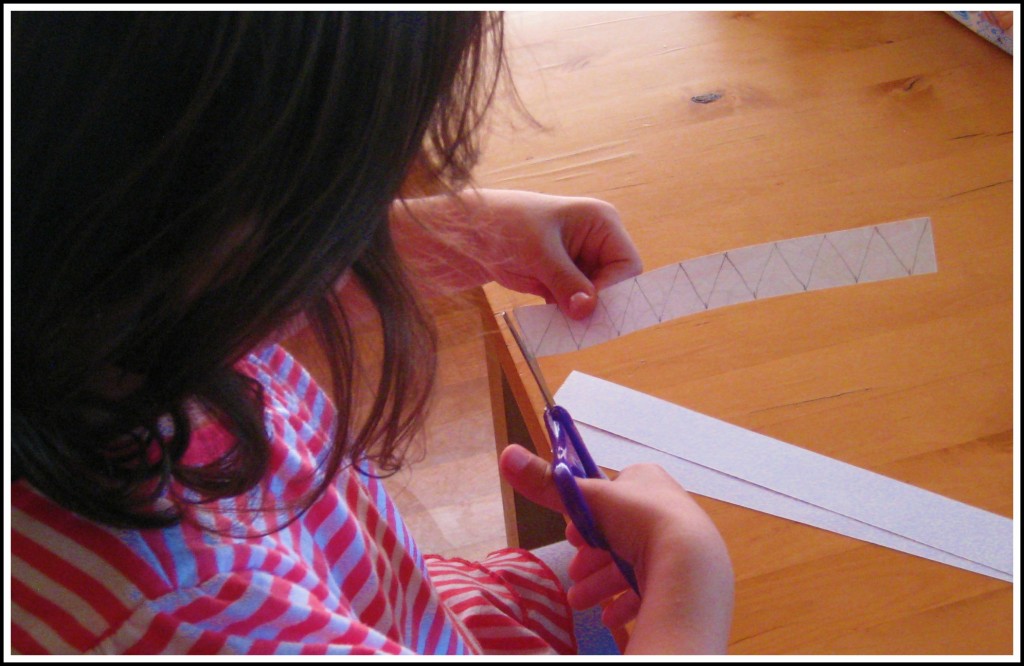 I got lots of "awesome mommy" points that afternoon- she was so happy.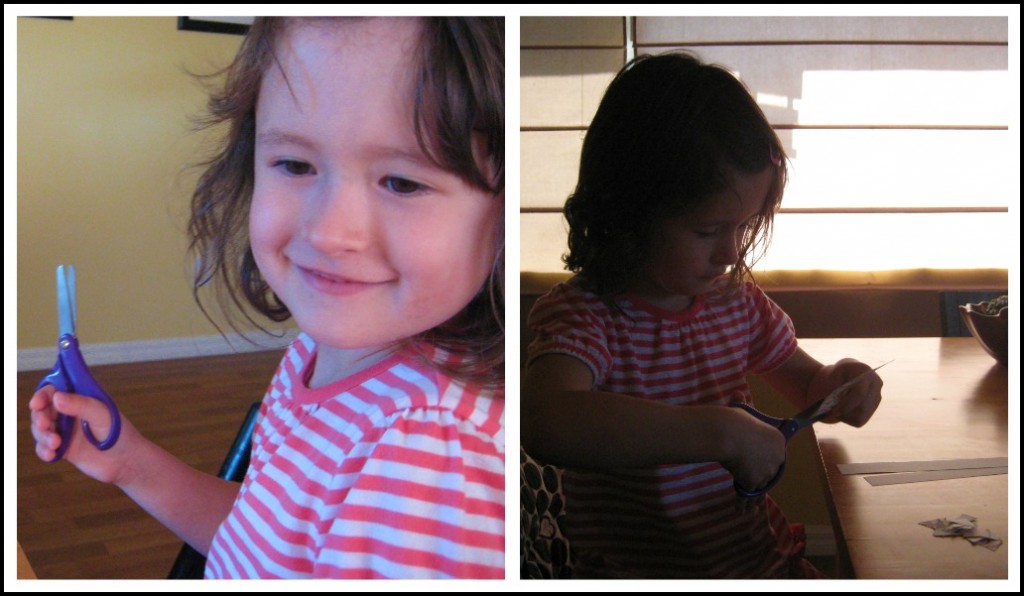 The only problem I had (please share if you know a solution) is that they won't lay flat like they do in the book.  My first attempt was too embarrassing to post, so I tried again, lengthening the stitch, and that helped a little.  I tried flattening them overnight with a magazine or two (hot doctors can always help, right?)…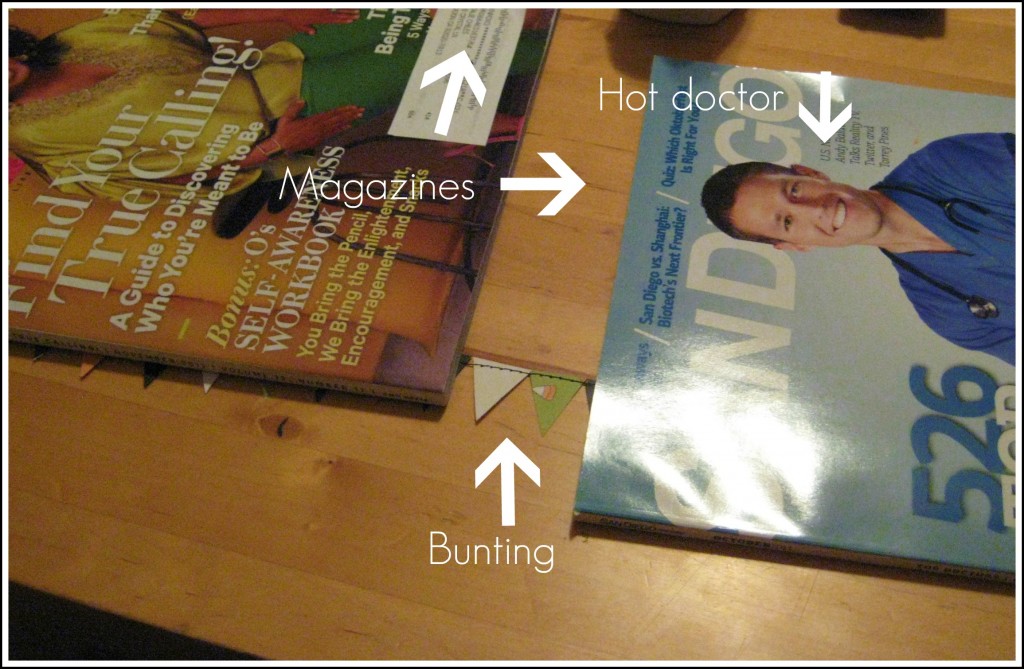 …But they still don't look as nice as in the book.  Oh well- they are still super cute.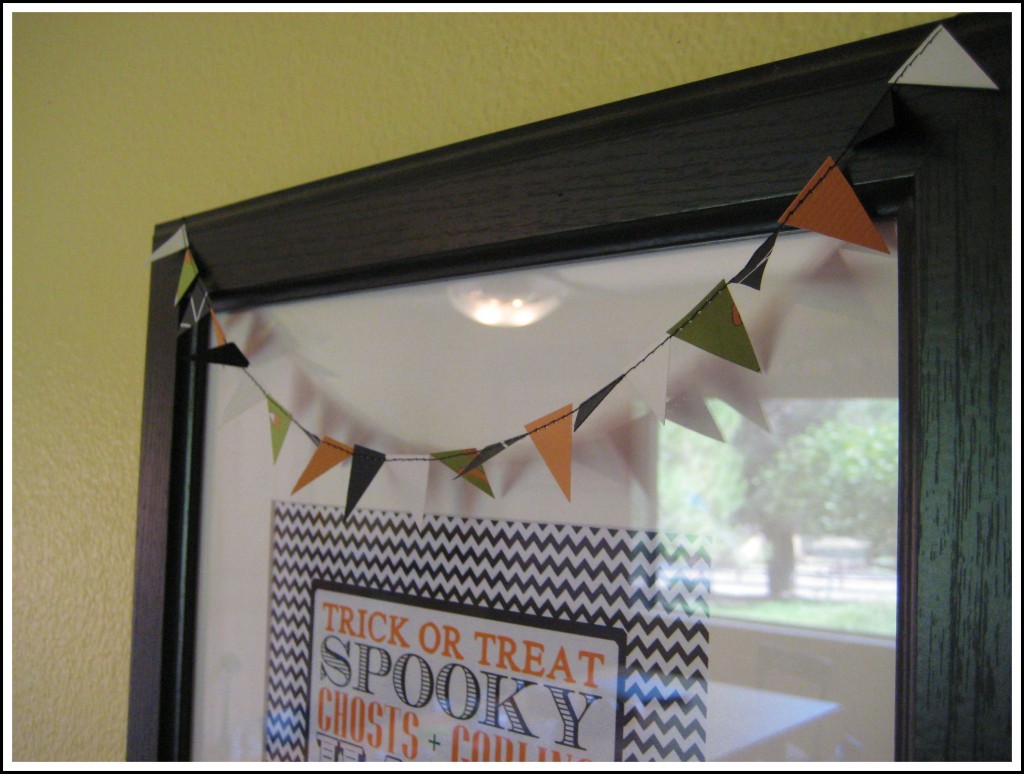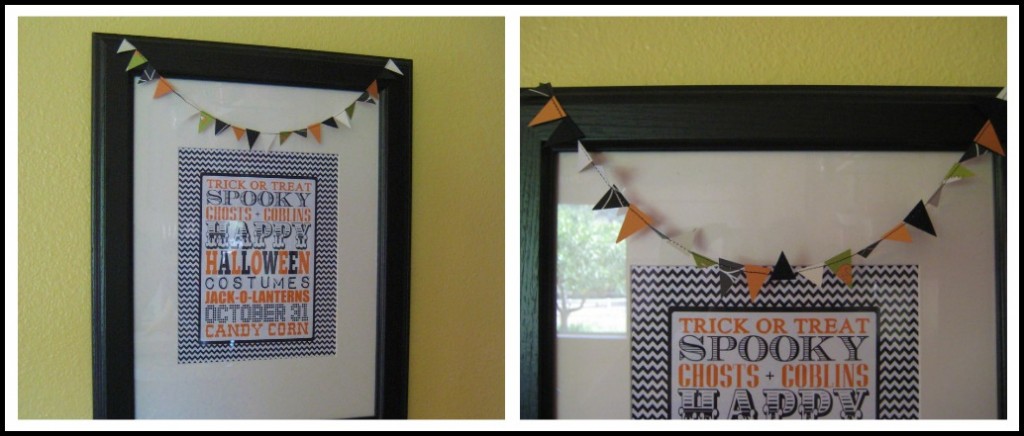 I'm going to make some more for our laundry room, which will be updated soon, so I'll post more about them if I figure out what helps them lay flat. Maybe something to do with the tension in my thread…  There will definitely be more microcrafting posts coming up!
Disclosure:  While I was not paid for this post, I was sent the book for free with the expectation that I'd do a review.  Thanks, Quirkbooks!  If you'd like to get your own copy, it's available on Amazon and Barnes & Noble.