I am so excited for Halloween this year!  I really hate that it's on a Monday.  I think that we should petition the powers-that-be and just make Halloween the last Saturday of October every year. So much easier.  Just sayin'.
Anyhoo, I thought I'd share our Halloween decorations that we have up.  I am not a "theme" person, nor do I have the time or money to invest in new decorations every year, but I do love to add a few things each year.  I'm an "orange & black with hints of green and purple" person for colors.  Someday I'll get fancy, but for now, with three little ones, simple is best.
Here's our mantel/mantle (I can never decide how to spell it).
(Oh, how I long for a new fireplace….)
I love the little pumpkins in our vase- they are the only thing I bought (at Vons!) aside from our squashes and one other thing below.  This is not my favorite part of our decor, but it's fun to have in this room- we spend lots of time in here playing and (gasp!) watching TV.
This is our entryway.  I used the Martha Stewart transfers, purchased at Michael's, for the pumpkins (they are fake). Unfortunately they are not holding up too well because the sun sets on this side of the house, so they are getting tired already- but maybe they'll wash off and I can do something else next year.  I love all the pumpkins I'm seeing on Pinterest this year- just haven't had time to do my own.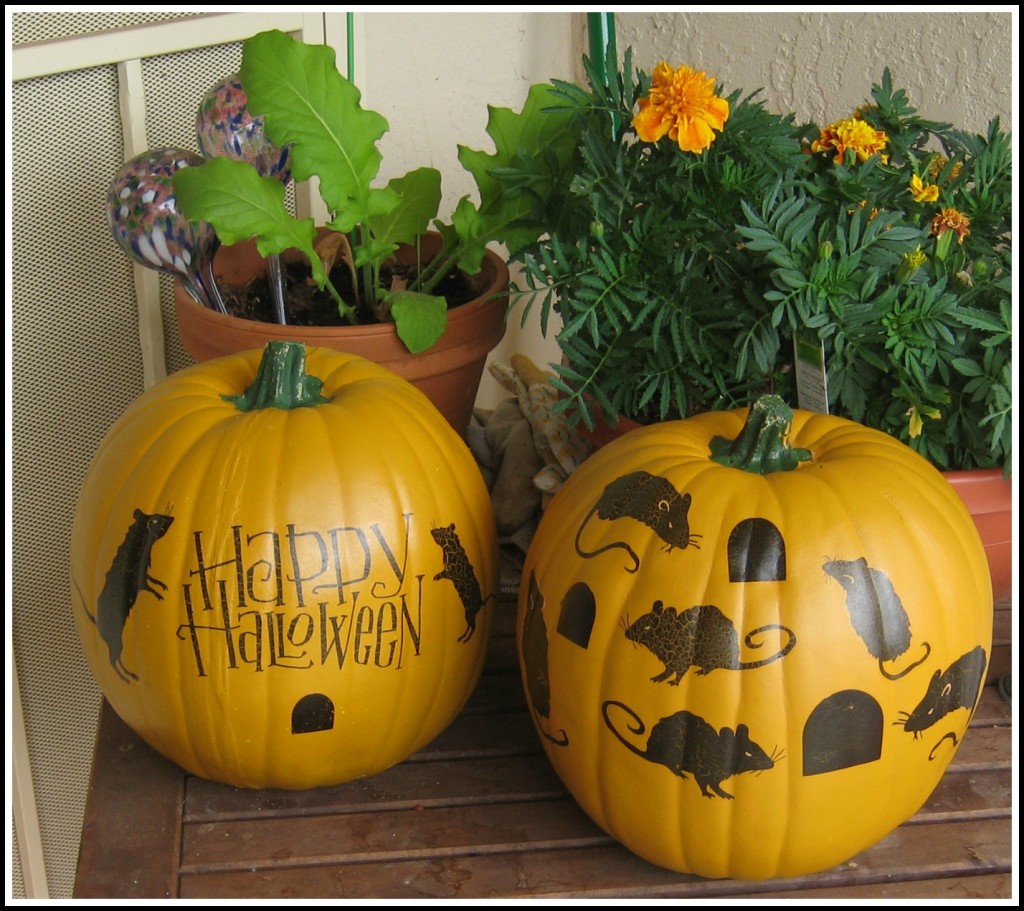 I also made this sign.  I got the idea from this post, which I found on Pinterest (oh, how I love me some Pinterest!).  I thought it would make a cute entry/welcome sign, so I got out the Mod Podge and got to work.  Turned out pretty cute, eh?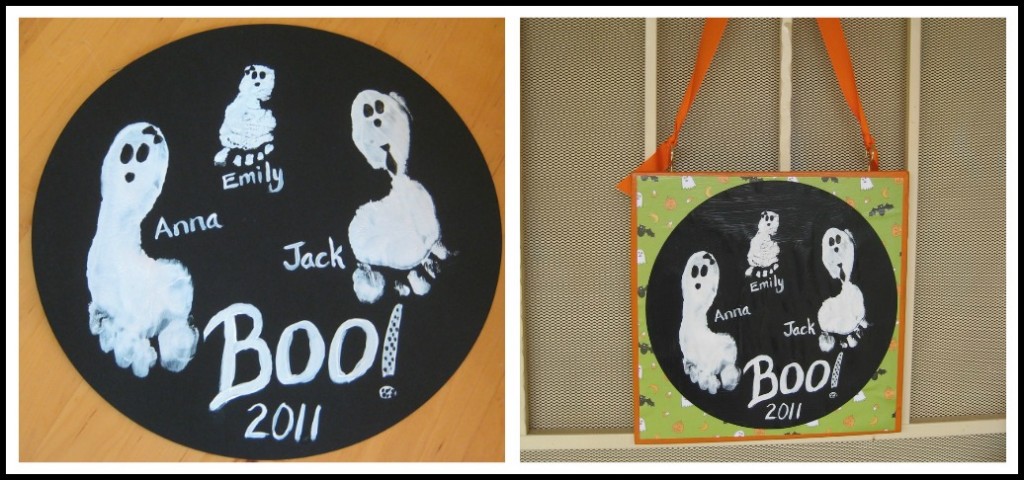 Also, here's a quick tip:  whenever you need to paint a canvas on the edges, if it's a wrap around canvas, it can be tricky.  I have started doing this, and I'm sure I'm not the first to think of it, but just in case… I put the canvas up on some books that are smaller than the canvas so that you have easy access to the edges, and they don't stick to anything.  Make sense?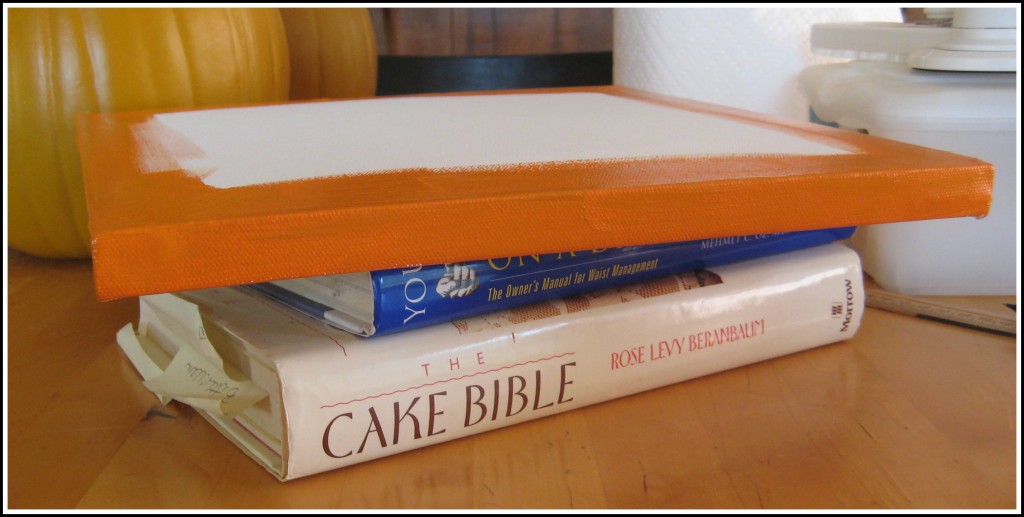 I find it a bit hilarious that I have "The Cake Bible" and "You- On a Diet" together on my bookshelf.
I found this garland and printed it out.  It was super easy to assemble and put together.  Definitely a keeper.  Here is where I found it (also via Pinterest).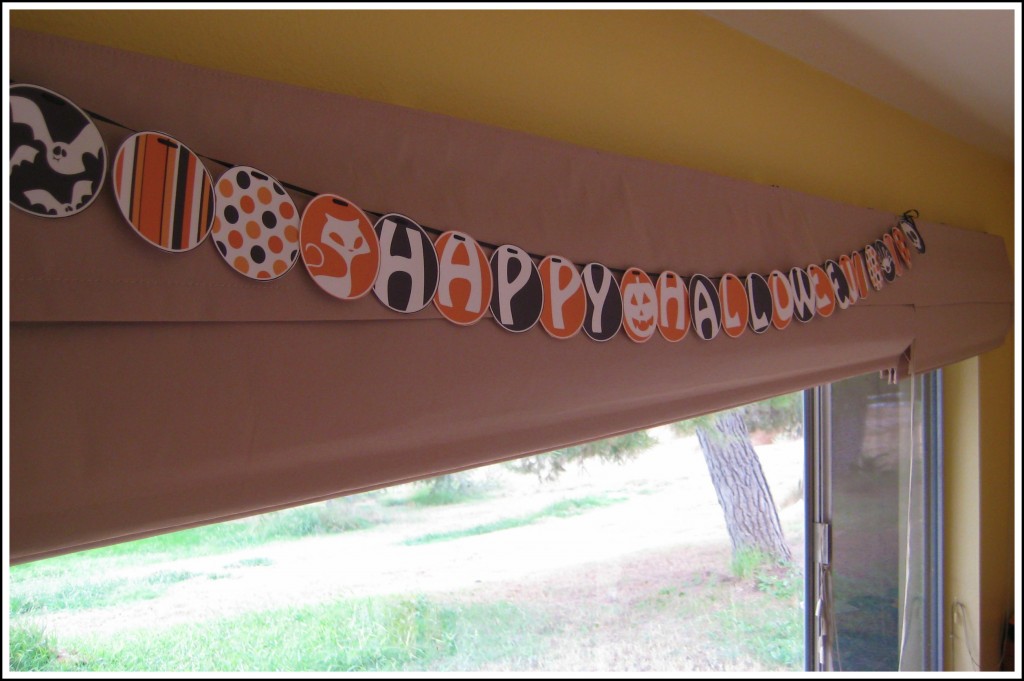 In our hallway we have these things hanging.  I just love preschool decorations- they are too cute.  The bats are actually a Papyrus Halloween card.  I bought it a few years ago on clearance- I think it's much cuter as a decoration.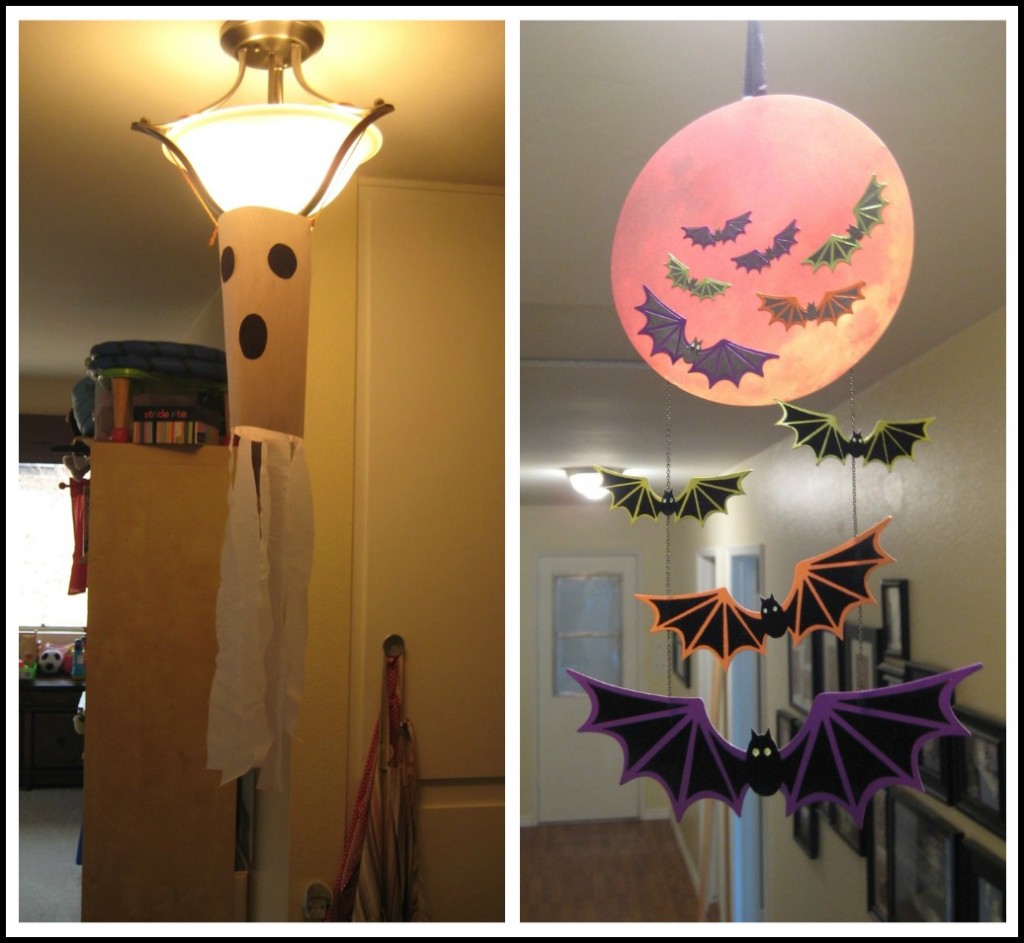 My favorite part of our Halloween decor is in our kitchen.  I downloaded all of these prints FREE from different blogs (see below for links).  I printed them out on matte photo paper.  Usually these frames just have generic flower photos from IKEA in them, and it's so nice to see something seasonal in them- I'm going to switch them out with Thanksgiving ones, too, I think.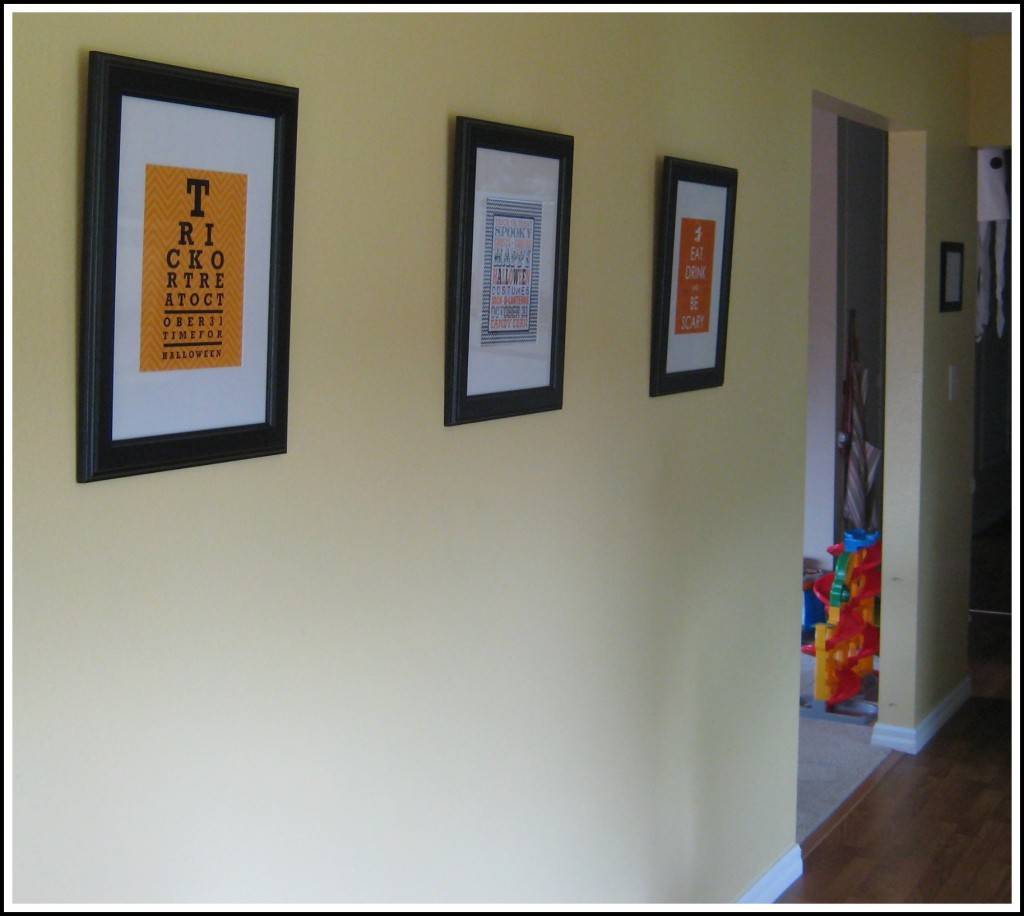 (This is a tricky part of our house to photograph- it's broken up by the kitchen cabinets and it's a very narrow pass-through.  Sorry for the weird angle.)    Here they are straight on: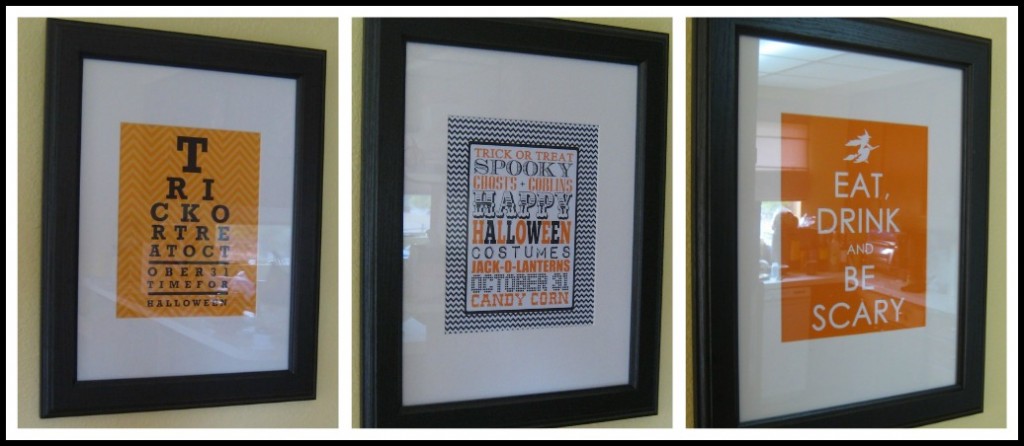 Download them for yourself:  Left, Middle, Right
Happy Halloween!  I'll be doing another post about something else I made for these prints soon, so I'm not done yet.

If you'd like to see my Halloween board on Pinterest, click here.  If you follow me, I'll follow you!