Jack's room is coming along at a very slow pace.  Perhaps it's because he's a boy and I know he doesn't really care or notice that his curtains need to be hemmed, or that his closet has no doors of any kind.
I did, however, want something on the walls because the paint color is not very exciting.  I like it because he won't "outgrow" the color, but it's nothing that makes you say, "Wow!" when you walk in the room.
I've said this before and I'll say it again- if you haven't discovered Cathe Holden and her blog, Just Something I Made, please get yourself over there and start reading and downloading awesome freebies.  Eons ago Cathe posted some wagons.  As I read the post and saw the wagon graphics I thought, "Finally!  Something for Jack's room!"  This is what I came up with: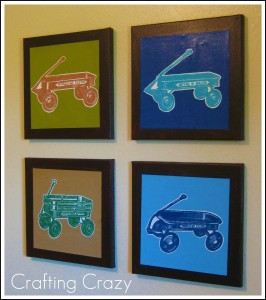 I tried to match the colors to his bedding, but it was super tricky and again, I knew Jack wouldn't look at me at the age of 5 and say, "Mommy, these blues don't match exactly."  He's a sensitive boy and I think he'll be able to see that would crush me entirely.
I printed the wagons out after editing them in Photoshop.  Then I spray painted them with clear acrylic and cut them out.  I chose the background papers.  Then it was just paint the 12×12 canvas with acrylic paint, and Mod Podge those suckers up (is Mod Podge a verb yet?  I think it should be.)
Here's a close up of one: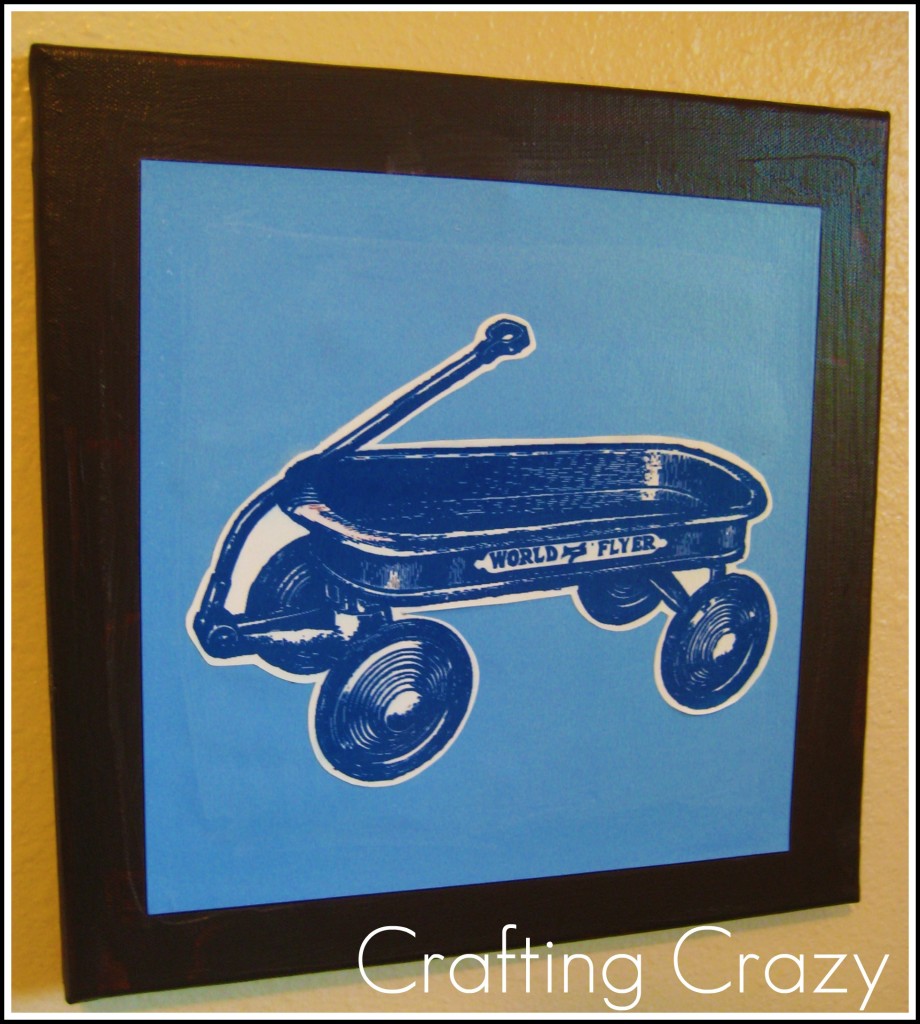 Here are a few shots of his room: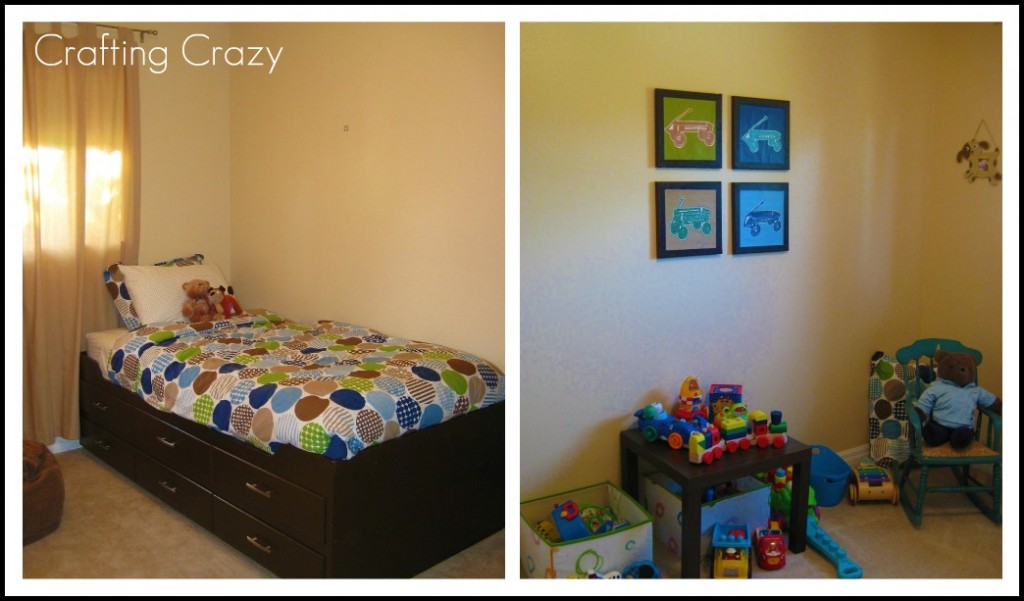 I'll admit that this project was a bit rushed- I think I was trying to finish in time for a gathering at our house, but not quite sure- it's all a blur.  I've gotten so many compliments, though- people really like them.
Thank you, Cathe, for your wonderful downloads- I love them!
Also, a side note is that I added Jack's name to the wall above his bed with cardboard letters.  I'm actually not too pleased with them, but am showing anyway.   I think I may get some wooden ones and see if that turns out better.  Jack loves them, and knows that they spell his name.  I'm waiting for the day that he yanks one off the wall.  They are painted with acrylic paint and Mod Podged- nothing fancy: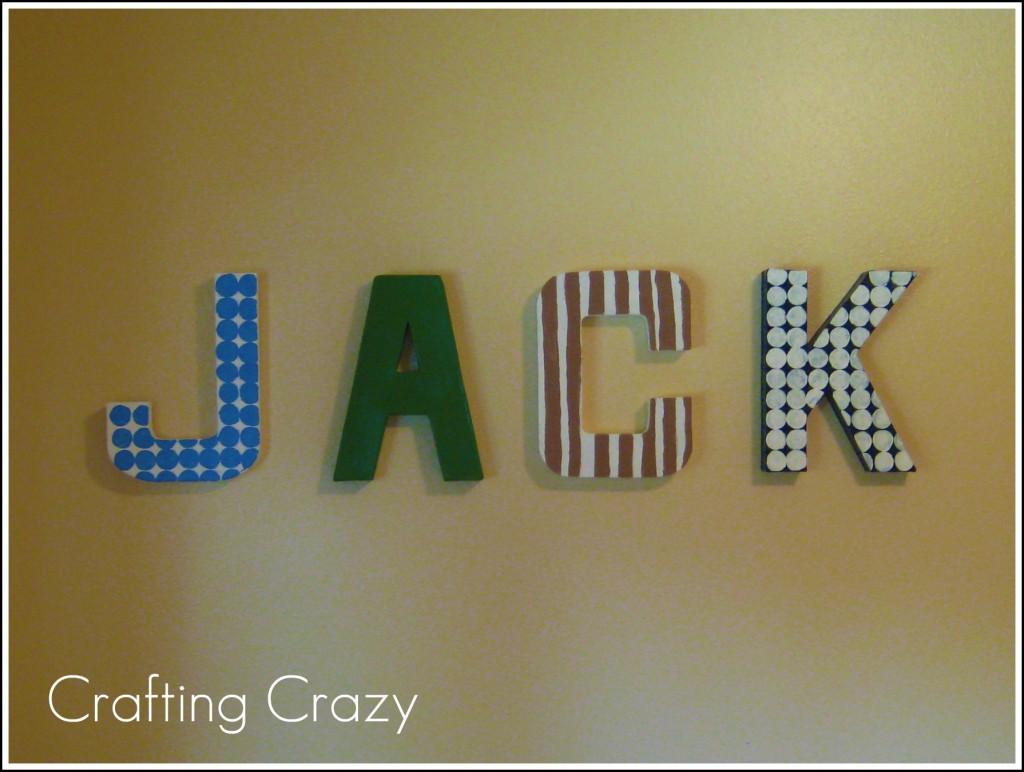 I am linking up to Craft-0-maniac's Monday Link Party,
The DIY Showoff,

Skip To My Lou.
Someday Crafts,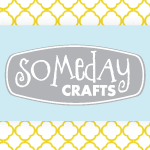 Crystal & Co.