This project is not rocket science.  Nor is it the coolest invention ever- but I haven't seen anything like it, so hopefully it's helpful.  It's been bouncing around in my head for quite a while now.  It came about when my son, Jack, started having chronic ear infections.  At one point I took him to a Minute Clinic and the nurse asked me, "How many ear infections has he had in the last six months?" I had no idea.  I sheepishly said, "Well, it just seems like he's been sick all the time since… since…."  but I couldn't tell her when.  It wasn't until I got home and started talking through the timeline with my husband that we could put a finger on when it started.
This was when I realized:  I need a health record for the kids.  I've seen them in old-fashioned baby books, but I'm not the kind of person that can remember once I get home to log everything into the baby book.  I also know there are some phone apps out there that will keep track of your health, your family's health, etc…  But in this case I want something I can write on, something I can show someone else.
After not finding anything online that fit the bill, I decided to give it a try on my own.  I knew I wanted it to be small, and decided that something the same size as the kids' immunization records would be nice.  I keep those in my purse at all times so that I don't forget them when we go to the doctor.  I knew I wanted to keep track of when they were sick, what they had, and what, if anything, the doctor prescribed.  This is my final product: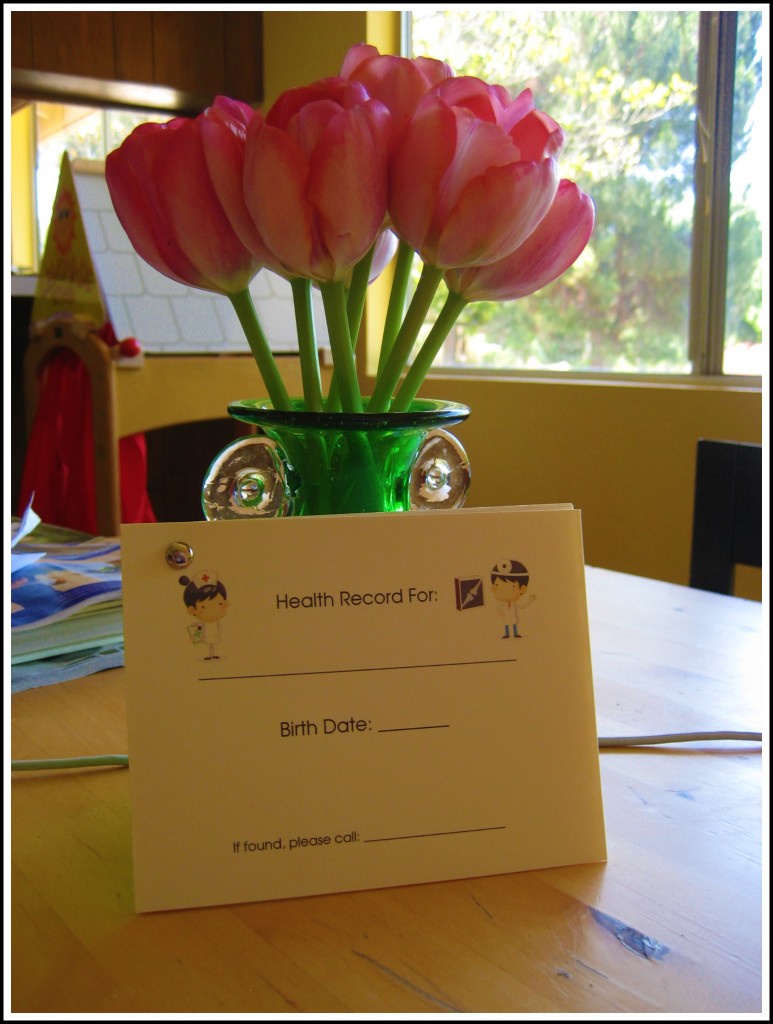 I got the little nurse and doctor graphics online from the Mircosoft Word website.  This is not the craftiest thing, but I'm just as practical as I am crafty.   Here's the inside: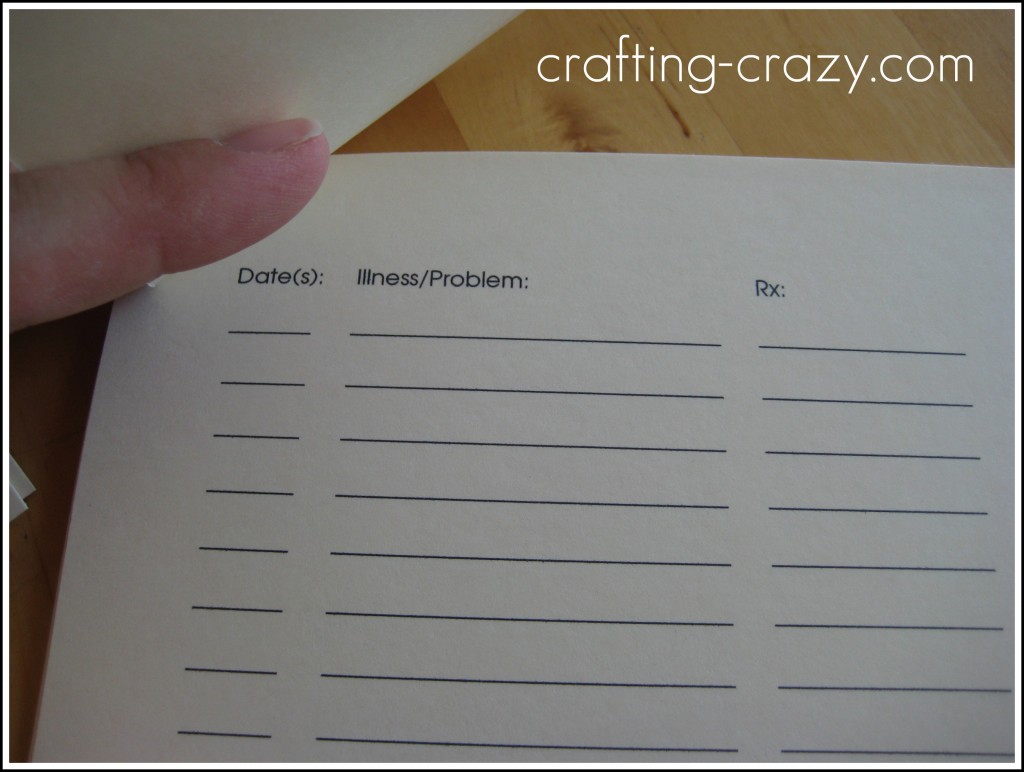 And here you can see that they are just slightly larger than the immunization records we have.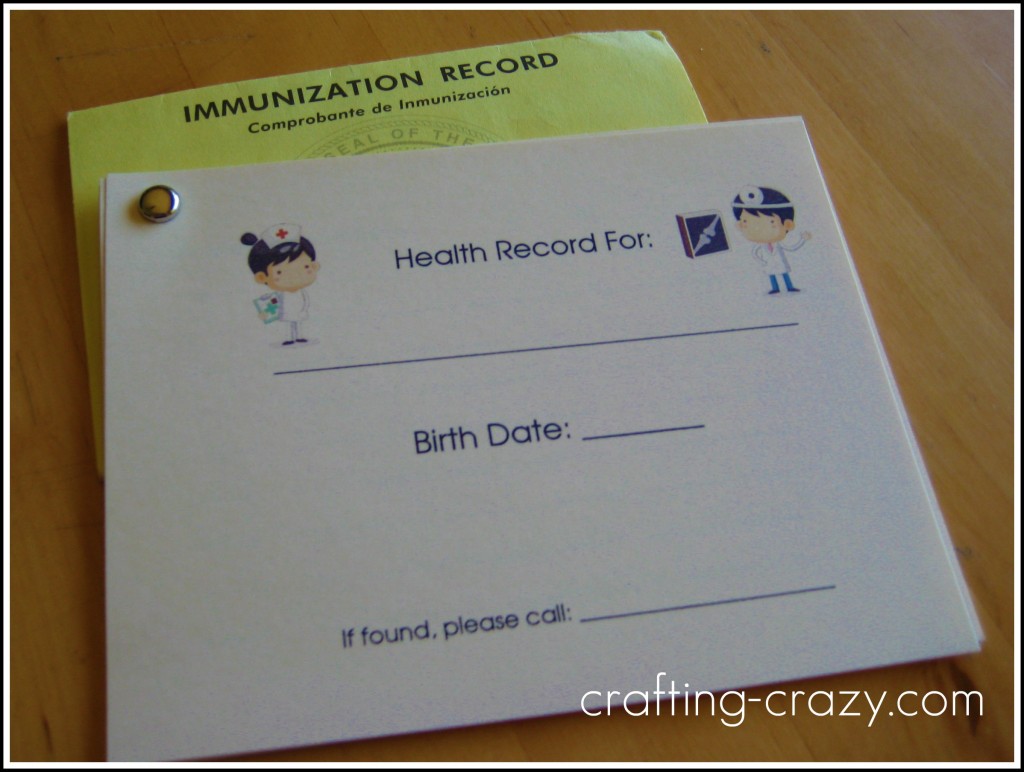 And here's my favorite part:  you can download pdfs of the cover and the inside and print them yourself!  All you need is some cardstock, a paper cutter, a small hole punch, and something to hold it all together- I used plain brads, but may replace them with something cuter if I find it.  Here's my only request: please leave a comment if you download, and if you are a blogger, show me some linky-love, too.

You should be able to click on each of these links (two total) and download the pdfs.  You will end up with four covers- if you have extras give them to a mommy friend or as a baby shower gift- I wish I had thought of this when Anna was a baby….
Once you print, just slice and dice your pages in half twice, punch a hole in the corner and secure with something- voila!
Update:  I'm linking up to "Serenity Now's" Weekend Bloggy Reading.  If I don't go into labor in the next 24 hours, I will be reading up on all of her links, too.  Thanks, Amanda!