I love a good party.  What's not to love about getting together with people you like and celebrating something… or just eating and drinking yummy things?  Last year we put on a Thank You Party for the teachers at Anna and Jack's preschool, and it was a big success.  I didn't get very many pictures last year- I'm hoping this year will be different.  Hindsight 20/20, Michael and I did way too much complicated food, so we were running around the whole time trying to balance entertaining with cooking.  This year I hope to choose much easier food that we can prepare ahead of time and then we can enjoy the company of our guests a lot more.  I will also have a new baby on my hands, so that's another reason to keep it simple.
Every party starts with an invitation, and I wanted to try something different for these.  I've been oooohing and ahhhhing over Martha Stewart's "Punch Around the Page" sets, and came across a coupon in one of her magazines for 40% off any item, so off I went to Michael's.  I ended up buying this set: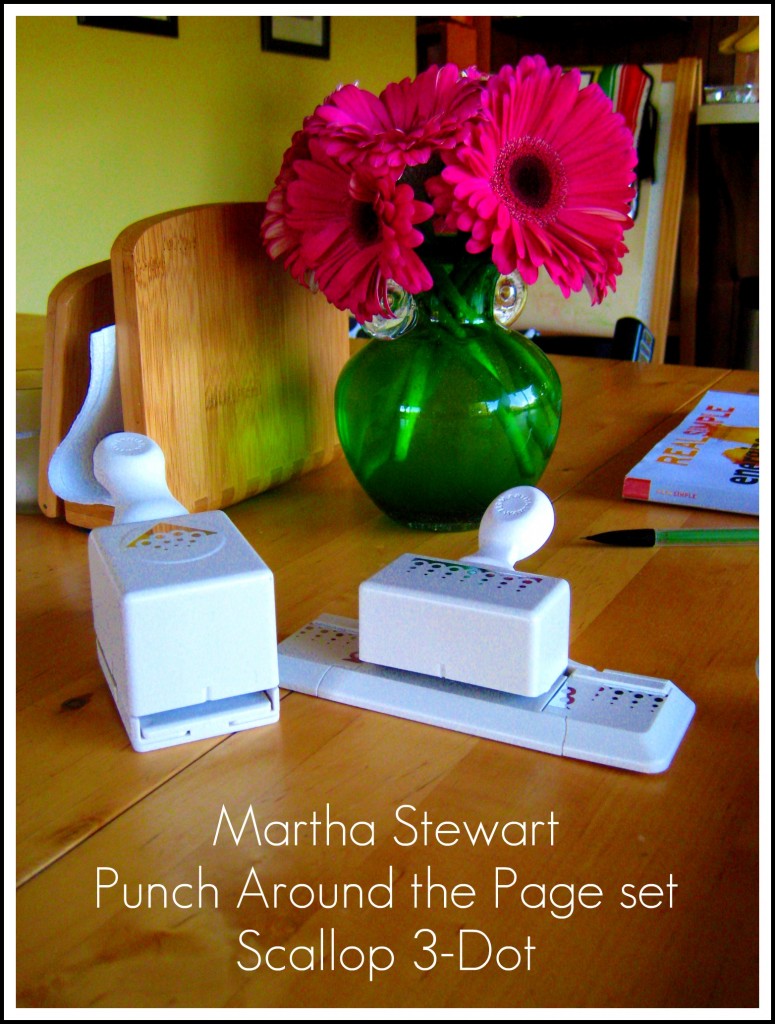 I'll admit I was a bit intimidated by these- I mean, really.  Can you really make them look as nice as they do in the photos of things that Martha's people make?  The answer is: yes!  There is a bit of a learning curve, though, so I thought I'd share with you some of the things I ended up doing to help them look (close to) perfect.
Firstly, it's important to know that you have to size your paper to a certain measurement in order for them to work correctly.  This makes sense, but it forced me to adjust my invitations a bit at the onset.  Also, do some practice punching on paper that doesn't matter at all- scraps you've saved or something- just to get used to how they feel and work.  I do think they are very nice tools- they will last a long time.
I printed my invitations 8.5 x 5 inches.  I made about 4 extra so that if I messed up I didn't have to print more- which ended up being wise because I did make a few bloopers.
Step 1 is to do your corners with the corner punch.  Turn it upside down so you can get it just right.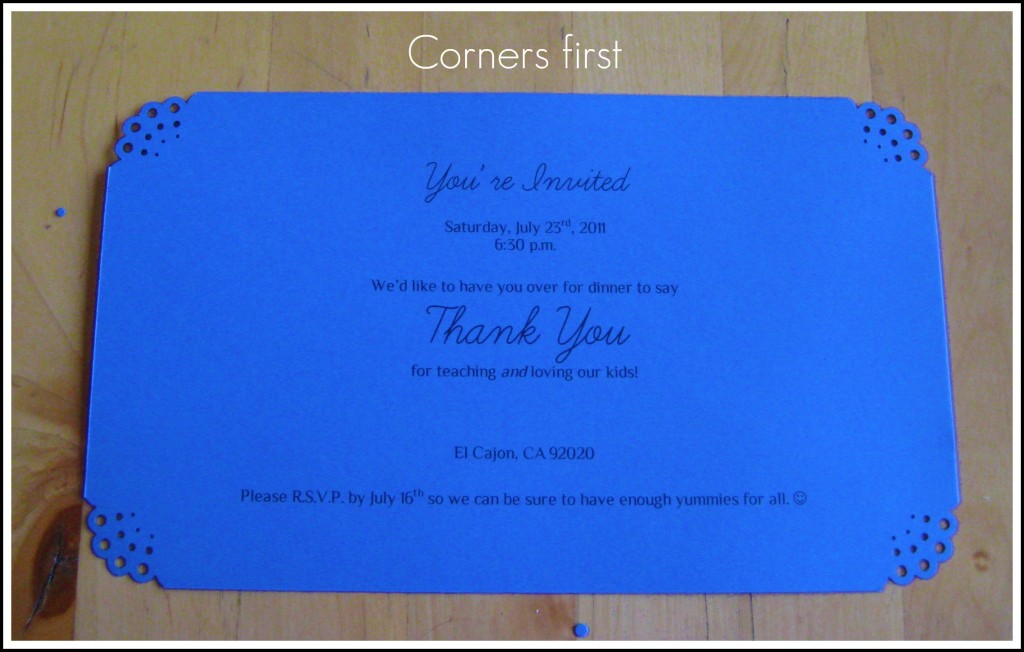 After your corners are done, you can do the edges.  This is where I made the most mistakes, but here's what ended up working best.
The edge punch has a graphic guide that you line the corner up with.  I found that after punching those first segments just off the corners that I did better when I turned the whole thing upside down so I could see exactly where I was punching.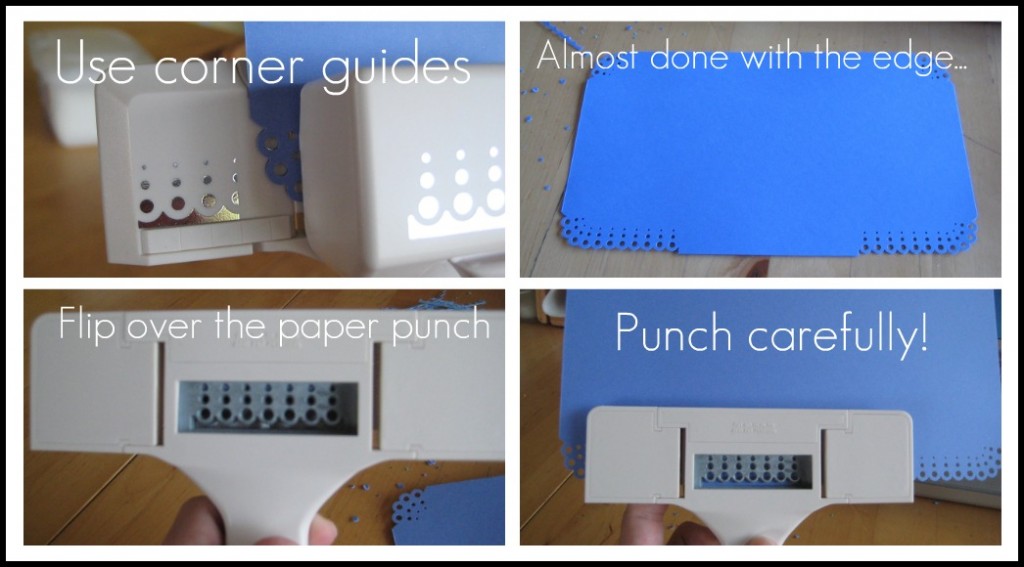 And here are some final product shots for you: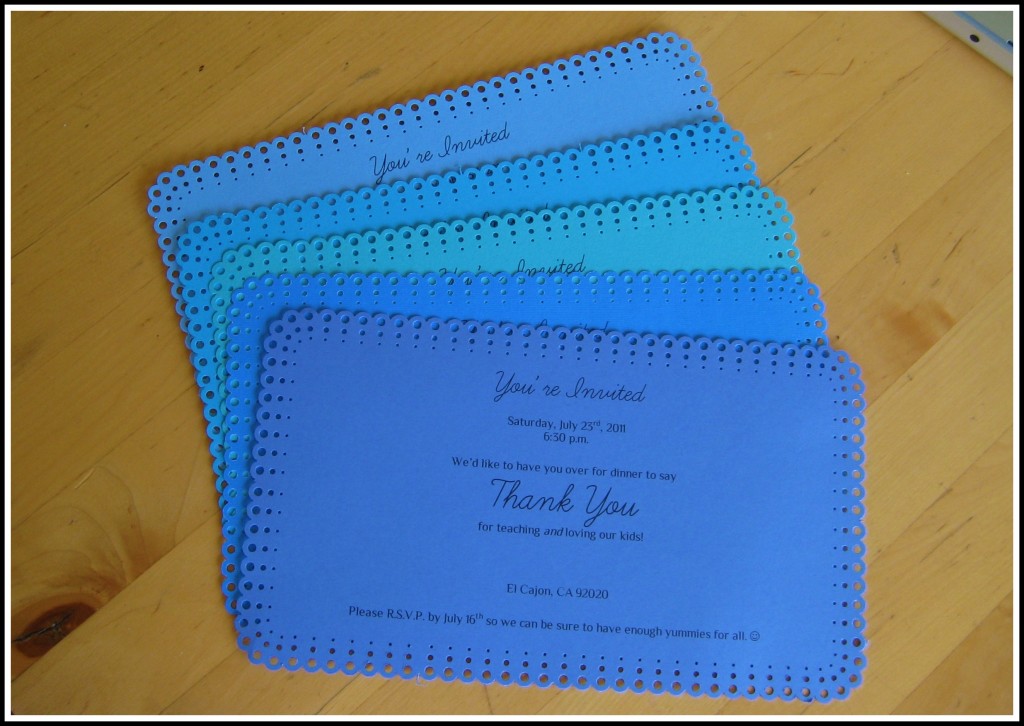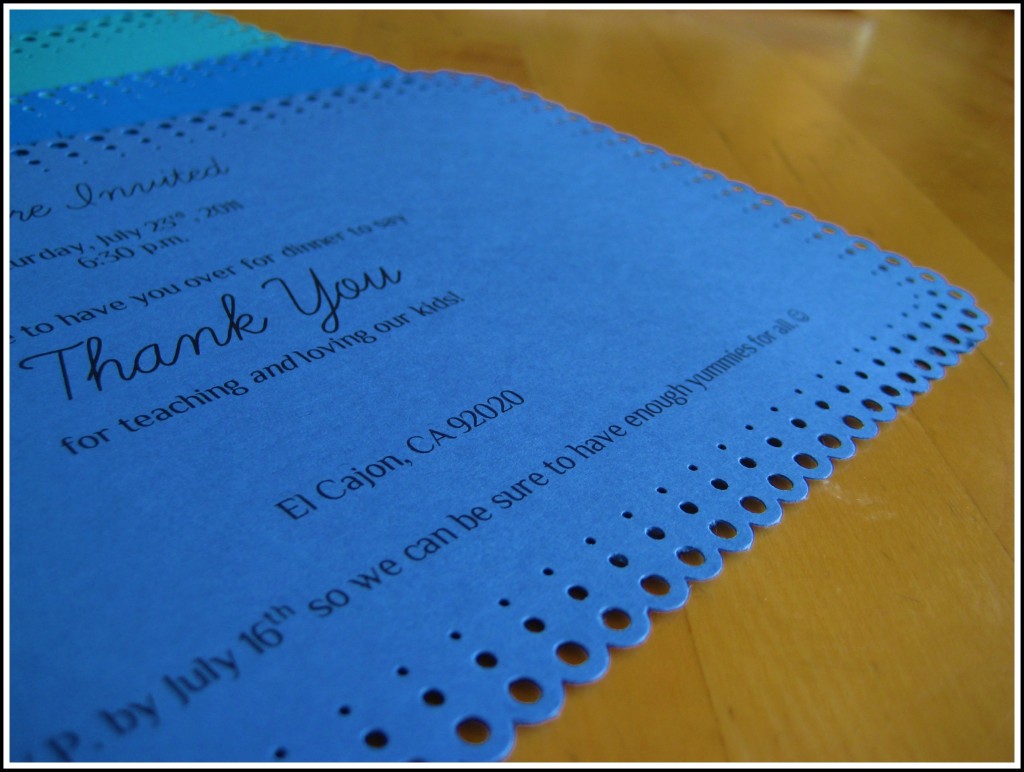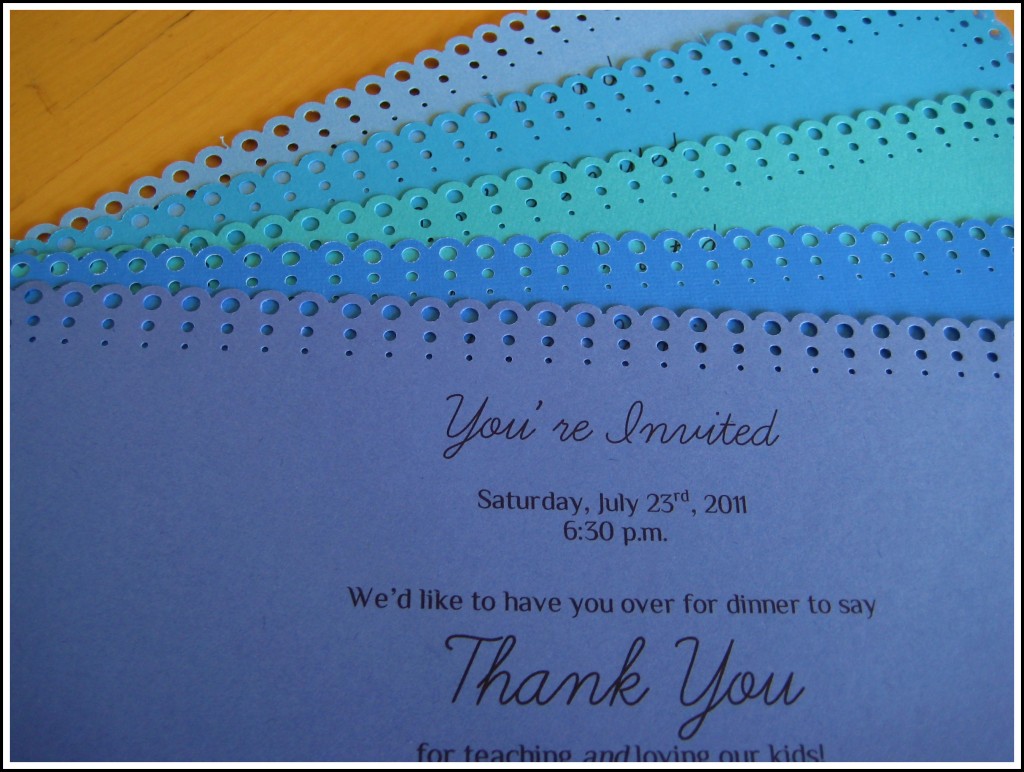 I just love all those little holes lined up.  I'm such a nerd.
Now that the invitations are out it's time to plan, plan, plan.  I'm using two of my favorite magazines to lift ideas from.  I have some in my head, but nothing on paper yet.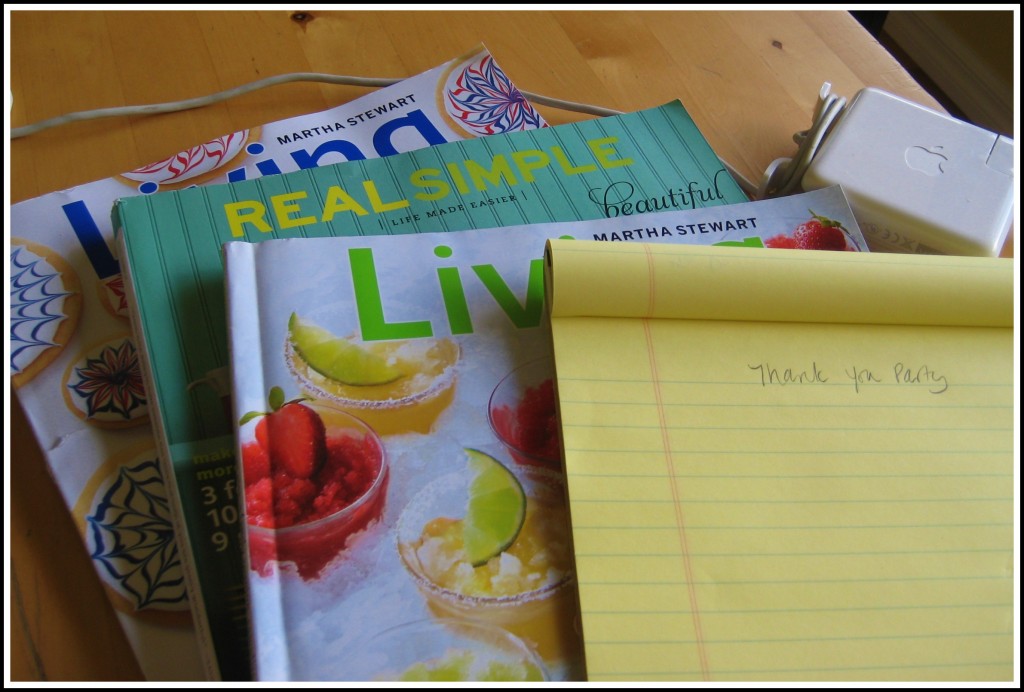 How do you plan parties?   Any favorite sites or tools you use?  I'm a list person at the core.  I could use an app on my phone or something, I'm sure, but there's something about writing a list out that helps my brain figure everything out.  More to come!