I know- it's just a pincushion.  But I made it.  Ta da!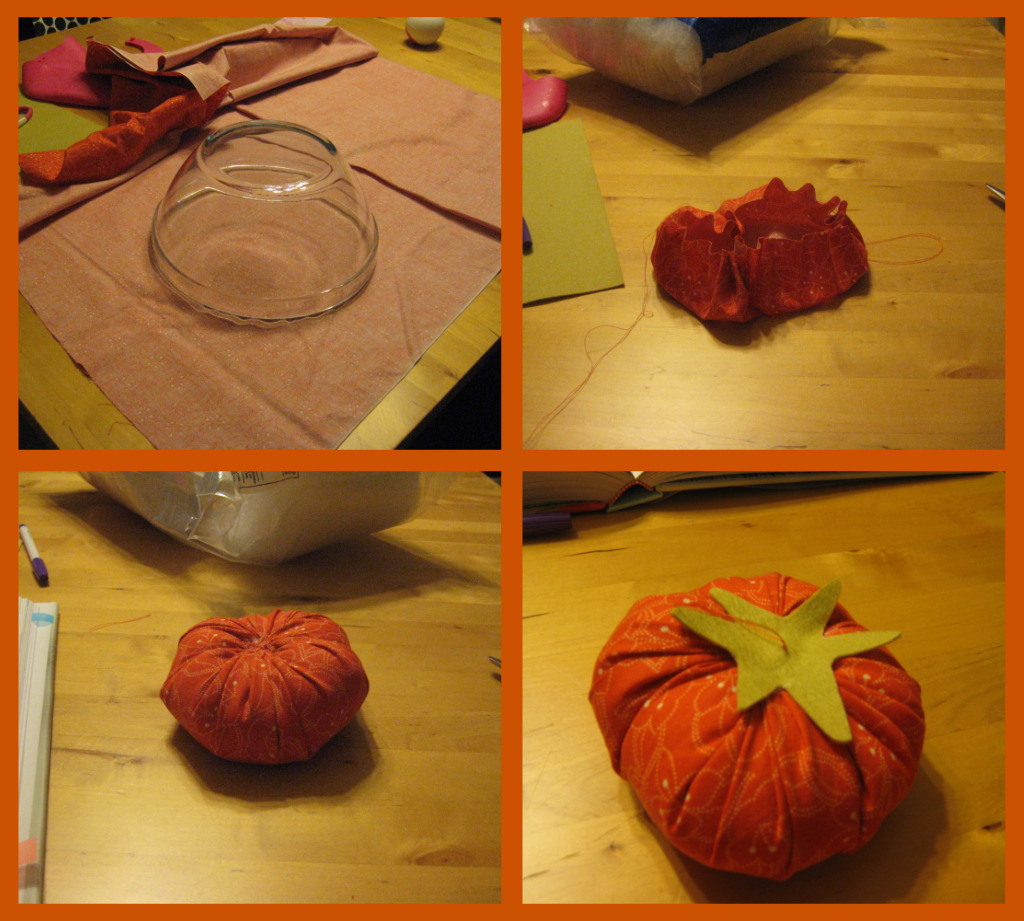 (Please pardon the poor lighting- I did this one at night.)
You can find the instructions (which are uber-simple) for this lovely heirloom tomato pincushion in your Martha Stewart's Encyclopedia of Sewing and Fabric Crafts on page 278.
By the way, I'm in the process of making something else from this book that I am super excited about.  It's taking a long time to make- silly thing I have called a job keeps getting in the way.   But it's going to help me organize my sewing notions, get rid of my desk, and make way for a guest bed- wowzers!  Can't wait to show it to you!