I realize that sewing machine maintenance is not the most amazing thing to post about, but it might help someone out, so I thought I'd post just in case.
I was having some problems with my sewing machine.  It kept jamming the thread when I was sewing simple things, and it was getting quite frustrating.  I emailed my friend Kari at Handmade Mommy to see if she had any thoughts on why it would be jamming up.  I call Kari when I really need help- I feel so lucky to have a friend who is not only smarter than me about sewing but also generous in sharing her knowledge.  Kari suggested I try a new needle, but I already had a new needle, so at least I knew that couldn't be it.  Then I had a revolutionary thought:  consult the manual.
I pulled it out and looked in the back.  I love manuals that are written by people who don't speak English.  They crack me up.   Thankfully this part of my manual is very well done (most of it is, really).  It said to clean things up a bit, so I flipped to the section that told me how to take off the needle plate and opened up my machine.  I laughed heartily when I took it off because this is what I saw (sorry for the big photos, but I thought it would be nice to see how bad it was in there!):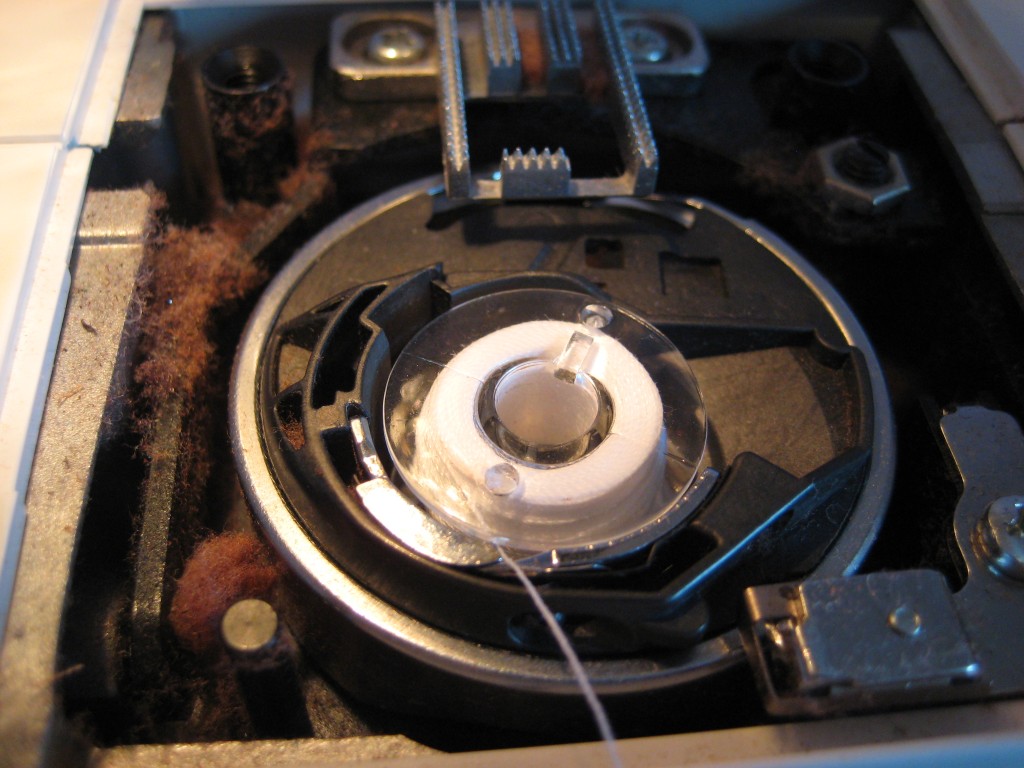 Then, when I removed the bobbin case, THIS is what I saw: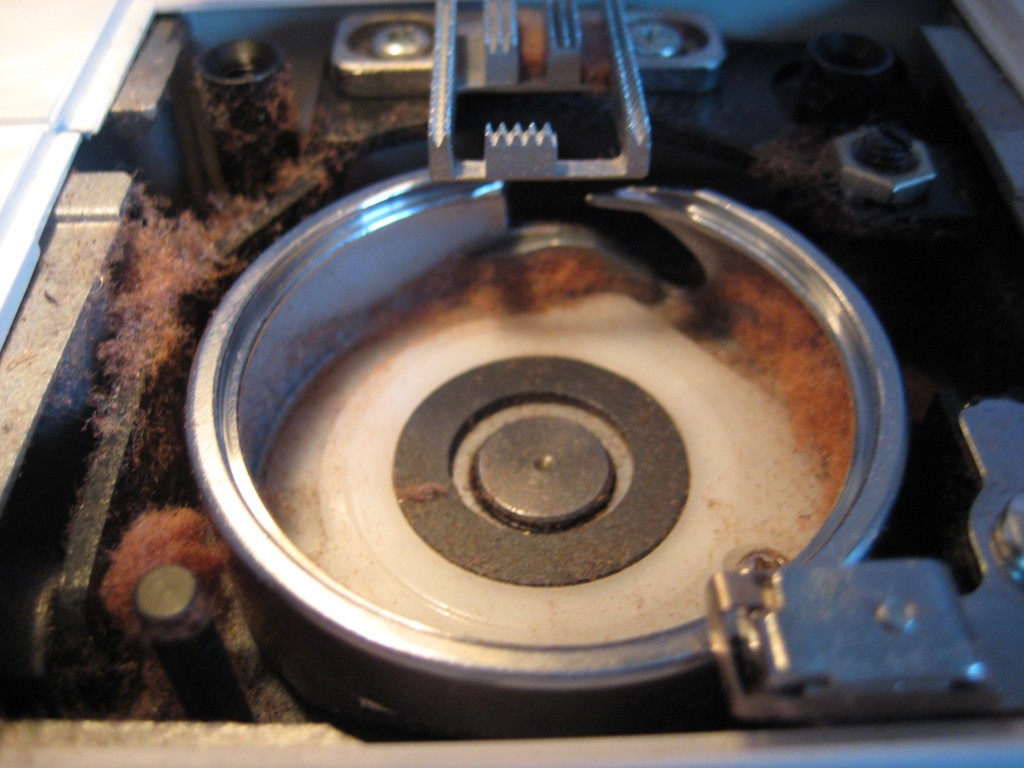 No wonder I was having problems!  And do you recognize that color?  Gee, I wonder if all of that copper-colored lint might have come from this project.  I used a small, soft paint brush (with no paint, of course) to get all of the lint out.  Now it runs like a champ.  Here's the cleaned up "after" photo: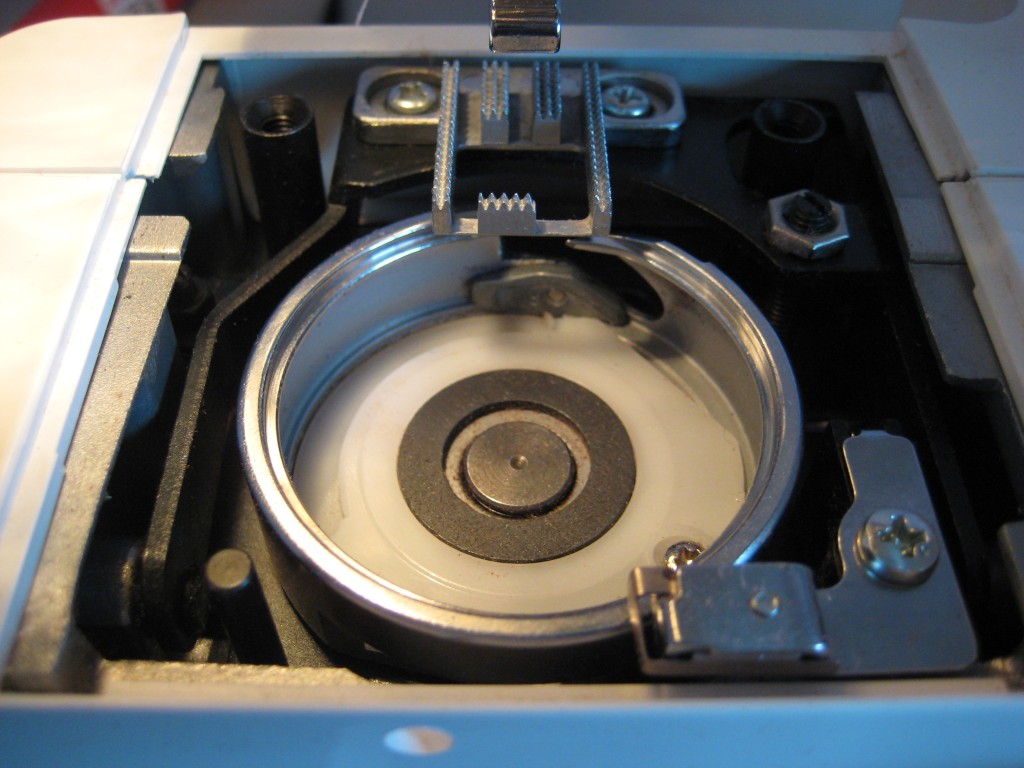 Much better!  I imagine one is supposed to do this often, so I will be checking underneath my machine's "hood" a little bit more frequently.  Hope this is helpful to all my fellow sewers!
Eek!  Update:  I emailed Chris at Pick Up Some Creativity and shared my post with her.  She then so nicely posted this on her blog- I'm in a list with some pretty amazing bloggers!  Thanks, Chris!